Though the vaping niche is not new in the market, the products have incredibly demanded in the present market. The vaping industry is worth $10-$15 million in 2018 and is predicted to grow a staggering rate of 25% till 2025. Around 85% of people between age 18-30 years have tried vapes or electronic cigars in the US. 
With the vast market of approx 50 million chain smokers in the US itself, there is a high probability that people look at vapes as a healthier alternative. No doubt, the e-cigars, and vapes have a less dangerous impact on your health when compared to cigarettes, but still, there are around 33 deaths reported yearly in the US due to vaping habits. 
For flourishing affiliate marketers, who are spreading their wings in affiliate marketing, the vaping industry can be an excellent choice to bank on. That is why we will be discussing the best vaping affiliate programs paying high commission to their affiliates. You can include these vaping affiliate programs in your blogs related to lifestyle, health, party, or informative websites. Let's check out the bets vaping affiliate programs of 2020
Best Vaping Affiliate Programs 2020
1. Vapor4Life:

Vapor4Life is the leading vape brand that has spent time and money to invent the technologically advanced, modified, and finest cigars in the world. You can shop exclusive vape starter kits, cigarettes, mods, juices, e-cigars, and e-cig batteries. The founder of Vapor4Life, Steve, invented these vape products for those who want to quit smoking without falling off the wagon. One can find the product as per their budget, taste, flavor, and smoking habit. 
Vapor4Life affiliate program offers:
5% commission

90-day cookie policy

Reliable payments

Accurate tracking

Professional sales tools

Network partner- eBay enterprise and CJ
2. Bloomgroove:

Looking for a good taste, life, and vibes in your favorite vapes, then you might consider Bloomgroove. Their objective is to offer its customers with a handpicked range of premium smoking gear and trustworthy shopping experience. Bloomgroove is more than a lead shop that is based on four principles- choice, innovation, accountability, and trust. The customer-centric site offers vaporizers, bongs, pipes, herb grinders, torches, storage containers, appliances, and growing supplies. 
Bloomgroove affiliate program offers:
15% to 20% commission

90-day cookie window

Customized banners and materials
3. Central Vapors: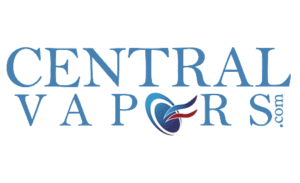 CP is the manufacturer of high-quality and popular e-juice liquids, e-cigars, and vapors. The brand combines years of experience for offering its users with quality DIY vaping supplies, vape mods, tanks, and accessories. Since 2013, CV is helping tobacco smokers to get out the grip of too harmful cigarettes. With over 100 different flavors of e-Juice and with verified quality ingredients, Central Vapors surpasses the prerequisites of a harmless and fantastic tasting eLiquid.
Central Vapors affiliate program offers:
25% to 30% commission with bonus and rewards

60-day cookie policy

Variety of banners and text links

Dedicated support

Network partner- ShareASale
4. Hometown Hero:

HH is the fastest growing vape firm in the US. Instead of manufacturing hundreds of vape flavors externally, Hometown Hero takes pride in clean-room production using the handpicked ingredients, internal quality control, and expertise with more emphasis on taste, along with excellent customer service and fast shipping. The firm was started back in 2015 and worked closely with the Disabled Veterans Charity. 
Hometown Hero affiliate program offers:
20% commission per sale

60-day cookie duration

AOV is $63

Network partner- ShareASale
5. Misthub:

In 2013, Misthub was created by a group of friends who wanted to be vape connoisseurs. Misthub offers its users with the best vape products like e juices, nicotine salts, CBD oils, vapes, tinctures, capsules, and drinks. Also, it provides vape tanks, coils, kits, mods, batteries, and devices by type, brand, and technology. It offers its users with useful guides, blogs, videos, and tutorials so that they don't face any issue with using the vapes and the related products. 
Misthub affiliate program offers:
10% commission on every sale

30-day cookie duration

Network partner AvantLink

Free shipping on above $55 order value

Weekly offers, newsletters, detailed tracking, and reporting options
6. CS Vape:


Since 2013, CS Vape is offering premium vape products with style, variety, and taste. Whether one is just a beginner or a pro smoker, CS Vape has everything covered with great options for everyone with an extensive range of starter kits, mods, rebuildable tanks, and dripping atomizers, pod systems, e-liquids, accessories, and much more. They deal with only the top brand in the industry, like Candy King, Naked, and VGOD. 
CS Vape affiliate program offers:
20% commission

90-day cookie duration

AOV is $8.64

Regular newsletters, coupons, offers and dedicated affiliate team

Network partner- ShareASale
7. AtmosRX: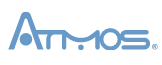 AtmosRX is the leading manufacturer of portable electronic vapes. They are recognized retailers and wholesalers of quality vapes with over 35 patents and 14 trademarks. Atmos is known for its innovative product range, R&D, quality assurance, in-house engineering, quality control, and across-the-board services to its customers. One will get a variety of vaporizers, batteries, attachments, e-liquids, and accessories. 
Atmos RX affiliate program offers:
35% commission

Access to user-friendly publisher tools

Fortnightly payments with PayPal

45-day cookie duration

Banner selection, real-time stats, and reporting

Sign up link- 

https://atmosrx.tapfiliate.com/
8. Breazy: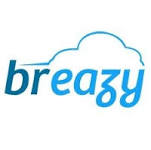 Breazy is honoured to be 100% free of tobacco and is very dynamic in vape promotion. They support many organizations, including The Right To Be Smoke-Free Coalition & CASAA, and others. Breazy is committed to delivering quality vape products along with excellent customer service. It only sells e liquids from vendors that use child-resistant bottles, and top-shelf components. From starter kits to vape juices, vape mods, accessories, Breazy deals with all needful accessories like vape coils, batteries, chargers, cotton, and other supplies. 
Breazy affiliate program offers:
10% commission

Network partner ShareASale

30-day cookie duration

Free shipping on orders above $50

Exclusive newsletters, promotional material links, and dedicated affiliate manager
9. DaVinci Vaporizers: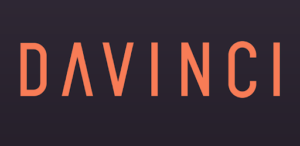 DaVinci is the advanced vaporizer firm of the 21st century with the most hidden design and premiere manufacturing. The vapors are for those who believe in quality with style. The vapes built by DV are lightweight, portable, trendy, superior, compact, and discreet. The premium ranger vaporizers have high battery life, temperature controls, and state heat of the art heating methods. 
DaVinci affiliate program offers:
20+% commission

120-days cookie program

Monthly payments

Free shipping on above $50

Exclusive promotional coupon codes, links, banners, newsletters

Network partner- ShareASale
10. Blu:

Blu products give the feel of traditional smoking without the mess-making ash and foul smell. They offer free shipping on every order. The Blu e-cigars are best in the industry and stocked in high street shops and supermarkets globally. The firm has received many rewards for product innovations, including e-cigars and e-liquids, as Product of the year 2015. They deal in the premium range of e-cigars, vapes, e-liquid flavors by device, and flavor collection.
Blu affiliate program offers:
25% commission

AOV is $91

45-day cookie duration

Responsive site, promotions, newsletter, dedicated manager and high conversion rates

Network partner- Viglink
Final thoughts:
I hope you will definitely take advantage of those mentioned above best-vaping affiliate programs. You can write reviews, compile top-10 lists, or tell your readers on how-to-use the vapes via articles. Though many issues are going on with the vaping industry, and policymakers are trying to put down the vape usage completely. 
But till now, there are no such strict protocols against the vape usage, and till the industry is profitable, every affiliate marketer will try to make money with it. 
Some people think that every vape user is putting his health at stake by smoking it. Well, every firm notifies the visitor about the harmful effect of nicotine on health and only allow users above 21 of age. So, the choice is entirely yours.
If you think we have missed any refreshing and all-time favourite vapes or e-cigar firms, do let us know in the comment section below.