If you are reading this post on the top 10 affiliate networks in India, then most likely you are into affiliate marketing and making a good earning therein. Affiliate marketing has totally changed the overall shopping experience for consumers. The two main parties involved in affiliate marketing are the manufacturer or creator and the affiliate marketer.
Now you might ask why affiliate networks are playing an imperative role in affiliate marketing. Look, a manufacturer already deals with the manufacturing process, quality of the product, adaptable pricing, and much more related to the product. Though the self-governed affiliate program offered by them is profitable and focused on affiliate marketers' benefits, still there are some lags like the absence of proper tracking, late payments, less commission, and lesser marketing stuff.
So, to overcome some of the issues encountered by the brand, affiliate networks came into existence. They play an intermediary role between manufacturer or brand and affiliate marketer, taking care of all the in-between benefits involved. How? Let's answer your question now.
Affiliate networks take full responsibility on their heads by offering great commissions, proper tracking, and reporting of earnings, lots of exclusive marketing stuff, dedicated support, more cookie duration along with unique links, texts, banners, and offers for your customers. Moreover, you get to know all the available brands offering great benefits to the marketers; all on a single platform. 
In other words, this involvement between publishers and merchant affiliate programs makes it easy for publishers to find more suitable affiliate programs to promote on their websites. It indeed involves targeting larger audiences and performance-based earnings based on CPC, CPM, PPC, etc. 
Affiliate marketers who are new to digital marketing get great help from the affiliate networks. They build powerful connections and get the desired experience in the field. Affiliate networks in India play a major role in building careers of affiliate marketers. India is one of the biggest marketing hubs worldwide with great potential for aspiring marketers. 
So, let's have a look at the top affiliate networks in India
10 Top Affiliate Networks in India:
1. Amazon Associates:
Amazon has a huge list of products to advertise to your customers. Since its inception in 2013, Amazon Associates has always benefitted affiliates with a huge commission from various products. Affiliate fetch direct 12% advertising fees, along with earning from qualifying purchases. The program is absolutely free to join and offer all relevant marketing tools like product links, banners, product advertising API, and SiteStripe toolbar.
2. Komli:

Komli was established in 2006 and is now a leading ad-tech media firm offering wide-ranging digital solutions across display, videos, social, and mobile. It works together with over 500 advertisers across 4000 campaigns. Its huge experience helps the advertisers to reach and engage with the audiences and meet their performance levels. They serve 6M impressions daily and reach 10,000K unique users per day. Its advanced platforms leverage the power of programmatic buying to make advertising more efficient yet simple.  
3. vCommission:

vCommission is a pioneering affiliate network delivering top-notch performance on mobile and web. More than 18,000 affiliates have worked together to make vCommission a most preferred platform for Indian brands. vCommission is a 100% division of Adways VC India Pvt. Ltd. which is one of the recognized Affiliate Marketing companies in Asia on PC & Mobile. It has 500 active campaigns and 200+ happy customers. vCommission highlights performance marketing, enables eCommerce, generates leads, and productive mobile network for monetization.
4. OMG India: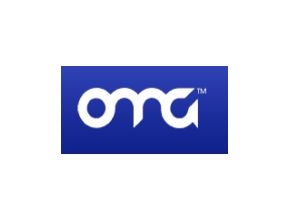 OMG India was founded in 2013, and today is the world's fastest-growing digital marketing agency. It helps startups, enterprises, individuals, and others to fetch tremendous ROI on investment so that they can increase their client's base beyond imagination and generate extraordinary sales for your business. They run Indian and international offers and have a good number of CPA and CPS and mobile offers for promotional purposes.
5. Flipkart Affiliates: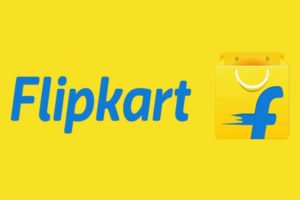 Flipkart is a well-known online shopping destination for Indian customers. If you want to make money with Flipkart, then join its free Affiliate program and get paid handsomely. You just need to promote links on your website, drive traffic, and earn a commission when the product is purchased. The commission rates range from 5% to 20% depending on the product you are promoting. Flipkart offers a great catalog of products, search tools, irresistible offers, apt tracking, competitive commissions, and timely payments.
6. iCubeWire: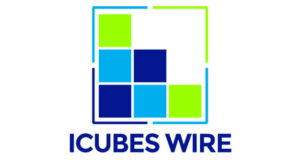 iCubeWire, established in 2010, is all about performance, media, creative, and technology. It is India's 360-degree conceptualized performance marketing partner to 500+ brands. It deals with all major marketing platforms including mobile marketing, programmatic advertising, lead generation, branding, native, user acquisition, SMS, and Hyberlocal. Affiliates can leverage the power of Delta via a Unified Digital Suite for Omni Channel Insights & Data Warehousing.
7. SVG Media: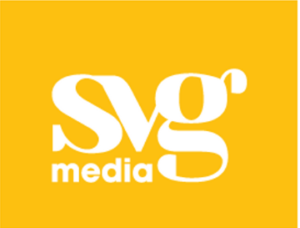 SVG is India's largest digital media network with over 150 million total unique visitors. It is a Dentsu Aegis Network firm that started its India operations in 2006. It is the launchpad for compelling digital advertising and technology media businesses. SVG Media boards leading Performance, Mobile, Social, Data Targeting, and Rich Media businesses such as DGM, Seventynine, Columbus, and Komli. SVG Media embodies more than 70% of India's Internet base. Presently, SVG Media operates in India, South East Asia, and the Middle East.
8. Admitad:

Admitad is a global affiliate network bringing together thousands of brands and publishers on a single platform. With the total sales amounting to $3.4BN in 2018, Admitad works with 1500+ advertisers and 712000+ publishers. For advertisers, it offers tools like coupons, XML feed, bonus programs, referral links, and anti-fraud services. For publishers, it offers tools for traffic monetization like money link, chrome extension, promo codes, Google ad integration, guest access, and much more. This unified marketing platform for advertisers and publishers focuses on building ever-lasting success in online marketing.
9. Spoortskeeda:

Sportskeeda is a place of the best affiliate network where you will find the best sports content on the net. It is a vivacious and growing community of associates who promote the top sports content to their social media spectators on Facebook, Instagram, Twitter, or blogs. SportsKeeda is the oldest and reputed affiliate network offering the best CPM rates in the market. It deals with every kind of content related to news, stats, videos, live commentary, etc. across numerous sports. The regular payments are made through PayPal, Payoneer, and Bank Transfer.
10. Shopclues:

Shopclues affiliate network offers commission ranging from 0.5% to 11% depending on the products you promote. All the participating affiliate marketers get access to the dashboard for real-time tracking, exclusive updated offers, along with a quick validation process of payments. It offers a 24-hour cookie window and offers comprehensive analysis in the conversion report, clicks report, or sub-affiliate report. Shopclues pays its affiliates via EFT, and the minimum limit to pay is Rs 5000.
Final Thoughts
I hope you will too take advantage of joining these top affiliate networks in India and make good money by promoting various brands. These top 10 affiliate networks in India are known for providing excellent tools and tracking services to both advertisers and publishers. They make sure that all affiliates get apt marketing material for promotions, along with dedicated support and fair and timely payments.
If you want to know anything about affiliate marketing or related topics, then do comment in the section below.