In this post, we will talk about hair extensions affiliate programs that pay excellent commission to the affiliate marketers who promote their products in an excellent way. 
Hairs are an important part of your personality. Everyone deserves the hair of their dreams. Most of us like long hairs as it adds up to the overall look and you also can experiment any type of hairstyle. 
What if you can get a chance to increase your hair length in a flick and at a price you can afford. Yes, nowadays many luxurious hair brands in the market offer beautiful hair extensions for your matching your hair the colour and texture. 
The hair extension and wigs industry have grown at a rate of 9%/per year recently. In the coming 2-3 years, the hair extension company is expected to bring forth $10 billion as revenue. These hair extensions and wigs are available in every size, colour, and texture, so that one who desires can wear it without any second thought. 
Hair extensions can change the overall look of your face, giving more confidence to your body posture. The quality hair extensions can last for a minimum time of three months and maximum till one year. If taken care of properly, the hair extensions cause no problem to your natural hair. 
There are various types of hair extensions suiting your budge and need like clip-ins, sew-ins, tape-ins halo extensions, and glue-ins. The regular price range of these extensions vary from $100 to $500, and if the demand is exclusive, then you might end up paying more than $1000. 
The top brand dealing with premium quality hair extensions and wigs offer a good amount of commission to the affiliates. These brands offer their affiliates with all the required marketing material along with dedicated support.
So, if you are an owner of a blog or website dealing with fashion, beauty, lifestyle, hair accessories, makeup, and bridal stuff, the hair extensions affiliate programs are for you. You can post the most curated content, videos, or stories of the hair extension brands in your blog, social media pages, or YouTube channel. 
Let's get details about the top 10 hair extensions affiliate programs and the benefits offered to the affiliates. 
Top 10 Hair Extensions Affiliate Programs:
1. Luxy Hair:

Luxy hair offers you long beautiful clip-in hair extensions in less than 5 minutes. It deals with all types of hair extensions like classic and Halo collection, volume bundles, clip-in bangs and ponytails, hair accessories, and volumizer wefts. You can take their quiz that will help you in choosing the right kind of extension for your hair. Luxy Hair offers easy to use, long, and full-volume hair extensions that do not cause any damage to your natural hair. Moreover, you can color them as per your skin color and make beautiful hairstyles. 
To join Luxy hair affiliate program, one must have 3500+ Instagram followers, experience in hair styling and wearing hair extensions, and must be following @luxyhair and @luxyhairlove. And also, the content must be related to beauty, hair, or fashion.
Luxy hair affiliate program offers:
$10 on every complete set sold

Access to private affiliate dashboard for tracking details on incomings

A chance to get featured on Luxy Hair social media pages. 

A chance to get featured on Luxy Hair blog and also contribute to the same

Guide on optimizing commission and social media success

Top affiliate will get a chance for further promotional and sponsorship opportunities

30-days cookie windows

Timely payments via PayPal

Network partner -Refersion
Sign up link- Luxyhair.refersion.com
2. Dynasty Goddess:

Dynasty Goddess is American-owned, family-run hair brand where quality and price go hand-in-hand. It is the top virgin hair brand in the market dealing with all kinds of hair textures, and extents, including Brazilian and Peruvian at a matchless value. The hair is 100% Virgin Remy Hair that is not modified and is true to length. 
The hair bundles can be coloured, styled, straightened, and curled as per your requirement. DG guarantees that hair will not shed, or tangle, and will be long-lasting if maintained properly. 
DG welcomes those who have a stable customer with a stylist/cosmetology license to join their Hair Extension Stylist Affiliate Program. Salon owners and stall workers can also join the program.
Dynasty Goddess affiliate program offers:
15% commission on sale via coupon code

Personalized affiliate coupon codes

Free customer referrals form DG

Payments made via PayPal and Bank Cashiers Check

Sign up link- 

Dynastygoddess.com
2. Glam Seamless: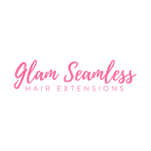 Glam Seamless offers semi-permanent or ready-to-wear hair extensions, wigs, wefts, and Halo bundles. You also get a full range of hair care products like shampoos, conditioners, along with styling tools and accessories. 
The premium quality hair extensions are best for professional hairstylists and extensions lovers offering them 100+colors, different lengths, patterns, and textures. Damage-free and shed-proof technology hair collections are made with twofold extracted, 100% high-quality Remy human hair that can be worn up to a year.
Glam Seamless affiliate program offers:
3% commission on every sale

Lifetime commissions

Payments via PayPal or Stripe

90-days cookie window

Access to tools and resources for promotion

Network partner- PartnerStack

Sign up link- 

Partnerstack.com
3. Zala: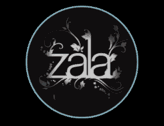 Zala is another leading brand with premium quality hair extensions. It has a huge collection of clip-in, tape-in, ponytail, halo, and weave-in hair extensions. You can go through their full product range, color matches, and before & after look, reviews, Instagram stories, videos, along with customer photos. 
Zala is known for industry-leading customer service, free delivery AUS wide, along with a money-back guarantee and 60-day exchange. All hair extensions are 100% Human Remy Hair and are undetectable, comfortable, and damage-free.
If you are into the beauty business or have a desire to showcase your beautiful hair, the Zala affiliate program is just for you.
Zala affiliate program offers:
$15 commission on clip in and human ponytail

30 days cookie duration

Access to all creative including text links and a regularly updated banner

Sign up link- 

Zalahair.eu
4. ExcellentVirginHair:

EVH is a leading online retailer and wholesaler of hair extensions. Its wide-ranging hair category includes Brazilian, body wave, curly, Peruvian, bundles with lace closure, and lace front wigs. The EVH online store offers hair of various brands comprising- Urfirst, Ama, Sweetie, One More, and AliFunmi.
EVH delivers OEM services for more than 1000 firms worldwide with hair extensions and hair. With more than 20 years of experience in hand, EVH offers professional and productive services for potential hair organizations. EVH is a reputed store known for its quality, competitive prices and, reliable fulfillment. 
Excellent Virgin Hair affiliate program offers:
5. Airy Hair:

With over 30K satisfied customers and 15 years of experience, Airy Hair is another hair extension brand that offers a great collection of hair extensions and hair. This includes clip-in, stick/I-tip, Nail/U-tip, micro loop, tape-in, weft, wire, and black label. Its totally risk-free to buy from AiryHair as all products come with a 30-day money-back guarantee, full refund on dissatisfaction, safe shopping experience, and healthy hair.
Airy hair helps you with expanding your current business if it's related to salons, stores, dropshipping or wholesale business. Every customer gets hands-on extensive resources like hair extension and wigs guide, their textures, hair encyclopedia, and hair care tutorials. 
Airy Hair affiliate program offers:
$10 for the first sale

$4-5 for every set sold ($4 for 10 sets sold in a month and $5 for selling more than 11 sets monthly)

Bonus for extra sales

Minimum payout $25 via PayPal, Check, Western Union, and Wire Transfer

Sign up link- 

Airyhair.com
6. Weave Wonderful:
WW is an online hair extension store focused on offering wigs and clip-in hair expansions. The users get various hair types including wavy, straight, loose, and kinky curly hair lengths. The price of these hair extensions ranges from $140 to $325. You get complete details on the bundles and hair extensions via guides and tutorials. There are no limitations (cosmetology license or be a hair expert) to be an affiliate of Weave Wonderful like other brands. 
Weave Wonderful affiliate program offers:
15% commission

Payments through PayPal

Access to all marketing creatives

Sign up link- 

Weavewonderful.com
7. Hidden Crown: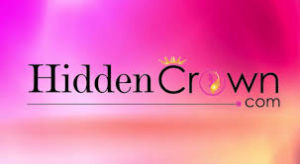 If you are looking for quality at a reasonable price, Hidden Crown is the best option in the market. Its Halo style hair extension is impermanent and a pioneering substitute to bonding, sticking, taping, clipping or lacing. The hair add-ons are really untraceable and stay seamlessly with the weight of your original hair over the top of the clear see-through wire. Its extensions are all DIY and take less than a minute to put on. 
To become Hidden Brown's affiliate, you must have 4000+ Instagram followers, hair styling and extension experience, public profile, and 50% fan following must be of females. 
Hidden Crown affiliate program offers:
8. Wealthy Hair: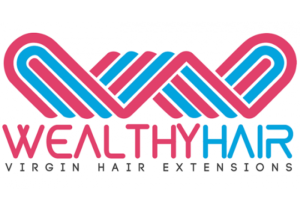 Wealthy Hair.com hair weave extensions are preferred by over 1500 hairstylists worldwide making them the most suggested virgin brand by hair experts. It deals with a virgin hair weave, lace closures, lace frontals, and hair accessories. The users can order hair biz bundles with making a one-time or three-month payment starting from $334 to $797. 
To make your overall shopping experience easy, WH offers a genuine review of their users, ordering guides and tips along with attachment & removal tips. And those who want to own their business of hair extensions, there is an online business class. 
Wealthy Hair affiliate program offers:
9. Curly Heaven: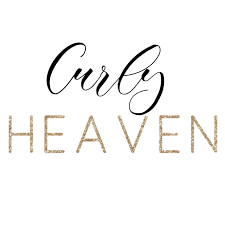 If you have a super desire for long extended wavy curls, kinky curls, sparely curls, coils curls, tight or loose curls, then Curly Heaven is the right spot for you. You will get all kinds of curls from CH's huge collection of classic, seamless, ombre, highlights, and ponytail. Its detailed hair tutorials and curl gallery will help you in understanding the process of putting up hair extensions and feel the look with confidence. 
Curly heaven offers 100% premium quality of Remy human hair that is affordable by all. Its natural curl extensions come with extra softness and fullness so that you can try any kind of hairstyle. While promoting curly heaven, affiliates must no promote any other similar program on their website.
Curly Heaven affiliate program offers:
$10 commission on sales

30-day cookie duration

Real-time reporting and tracking

Payments made through PayPal

Network partner- Refersion

Sign up link- 

Curlyheaven.com
Final thoughts
The above-mentioned top hair extensions affiliate programs are a great choice for affiliates having a blog or YouTube channel promoting stuff related to hair, beauty, lifestyle, or fashion. Even salon professionals who work as stylists or hair extension experts can promote these top 10 hair extensions affiliate programs to their clients and earn money therein. 
All the above brands are reputed and claim to use 100% Remy human hair for making the premium quality hair extensions. Whether you want curls, waves, or straight hair, extensions are available in every size, color, texture, and forms (clip-ins, glue-ins, ponytails).
Though some brands like Curly Heaven and Luxy hair have some restriction on joining their program, still the commission is worth if you can fulfill their demands. So, if you have a passion to grow as an affiliate marketer, then start making money with these top hair extensions affiliate programs.