In this post, we will talk about grow light kits affiliate programs that are beneficial for affiliates dealing with blogs or vlogs related to health, lifestyle, home décor, or planting.
We all know that not everyone can own big lawns, gardens, or spaces to grow their own flora. But there are always a good number of alternates in the market if you have decided to have your own sowing.
Many homemakers, and old aged people have a keen interest in homegrown vegetables, fruits, and herbs. But not everyone can have the kind of atmosphere to do so. So, those with this particular hobby can make use of indoor grow light kits that are simple to use, making a great choice for those just starting with indoor plantation.
These grow light kits include ballast, reflector, and power cords. For those who are shifting from the older system to this smart one, then this comprehensive and energy-efficient system provides better lighting, less heat, proper mounting, and no electromagnetic interferences issues.
Also, these grow light kits offer wide-spectrum light, giving saplings and plants with the red and yellow light they need to cultivate their best. Plant grow light kits guarantee growing plants throughout the year, irrespective of outdoor weather.
Grow lights are the perfect solution for germination seeds, averting stretching, and serving abundant top growth with good splitting and rich color.
People who have such creative and plush gardening interests, often search for new technology with ease. So, as an affiliate marketer, if you have audiences that might be interested in such lush products, then grow light kits affiliate programs are just the best way to make money.
Let's have a look at the top grow light kits affiliate programs with great commission rates for their affiliates.
Top 8 Grow Light Kits Affiliate Programs:
1. Dorm Grow: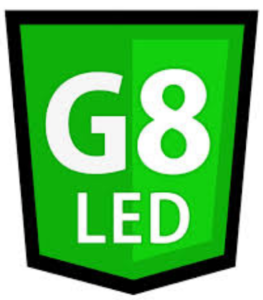 Dorm Grow deals with premium quality G8LED grow lights along with other useful plantation products like veg/flower booster and blooming kits. If you are new to the hobby, then you will get lots of growing tips related to LED to grow kits, flowers, vegetation, flowering, and light distance. DGs knowledge center includes lots of other info in the form of videos, wattage use, and technology.
Dorm Grow affiliate program offers:
8% commission

90-day cookie window

Payment made at the end of each month, after 90 days past the first sale

Sign up link – Dormgrow.com
2. Grow Ace:

Since 2007, Grow ace is a leading brand offering top quality indoor viticulture kits, with professional customer service, quick delivery, and affordable pricing. The customers get premium to grow lights, led grow lights, harvest tools, propagation trays, grow tents, climate control products, hydroponics, and nutrients. The online store deals with hydroponics, including Advance Spectrum Max, Yield Lab, King COB, Gorilla Grow Kind LED, California Light works and Tents, Oxygen Pot Systems.
Grow Ace affiliate program offers:
10% commission

Real-time stats and reporting

Wide range of banners and text links

Sign up link- 

Growace.com
3. Black Dog LED: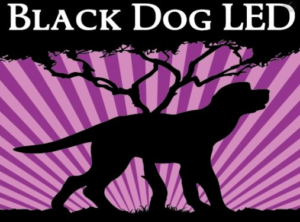 black dog LED was established in 2010 with the motive to provide the best plant grow lights. The products offered are PhytoMax grow lights, grow glasses, LED grow kits, accessories, and light movers. BDL offers an in-depth knowledge center dealing with BDL news, labs, LED grow kit basics, grow journals, videos, podcasts, webcasts, indoor gardening knowledge, and more.
Black Dog LED affiliate program offers:
4. Chil LED Tech:

If you are a commercial grower, then CLD will give you more equipment to maximize your yields and profits by 70% without extra energy costs, heating, or cooling requirements. The site deals with commercial and DIY LED grow lights and kits, DIY parts and components, gen2 light and rive parts, and CLD gear. Along with the products, the newbies can get a lot of learning about the working of LEDs grow lights, UV-A, grow light metrics, and much more info required for indoor gardening.
 Chil LED Tech affiliate program offers:
5% commission

7-day cookie window

Real-time stats and reporting

Payments via PayPal for the month before last

Access to videos, pre-made image banners, and links

Sign up link- 

Chilledgrowlights.com
5. Super Closet:

Super Closet, also known as SuperPonics, is qualified by the Better Business Bureau and upholds A+ rating, outstripping any other firm in the hydroponics industry. SC is the leading producer of Automated Superponic Grow Systems and Grow Boxes worldwide. The wide range of products includes grow cabinets, grow boxes, tent kits, hydroponic supplies, LED lights, cloners, flow buckets, etc. Their products come with a one-month guarantee and lifetime membership, technical, and grow support.
Super Closet affiliate program offers:
10% commission

60-day cookie window

Access to creative assets, newsletters, fraud control tools

Bonus campaigns and support

Sign up link- 

Shareasale.com
6. Optic LED Grow Lights: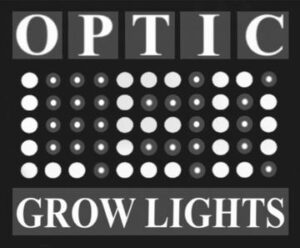 Optic LED Grow Lights was created by qualified agronomists who customarily used High-Intensity Discharge lighting and reached remarkable outcomes with it carrying in Top shelf quality Harvests year after year. Its product range includes next-gen LED grow lights, lens, foot power cord, dry trimmers, and all useful hydroponic accessories. They offer a 60-day money-back guarantee on all its products.
Optic LED Grow Lights affiliate program offers:
10% commission

7-day cookie window

Payments made via check

Affiliate links cannot be used for online advertising campaigns

Sign up link- 

Opticledgrowlights.com
7. Grow Guru: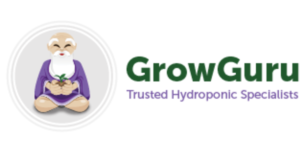 Grow Guru is a leading South African brand dealing in the latest hydroponic equipment and products for experienced home growers. They mainly focus on indoor garden gears but have sufficient supplies for outdoor and organic growers also. The category of products includes plant lighting, nutrients, water & aeration, grow tents, environment management system, and much more. GG offers worldwide shipping with multiple payment options.
Grow Gur affiliate program includes:
8. Aero Garden:

Aero Garden uses NASA tested technology to allow you to grow indoor gardens for the whole year without the mess. Their products include simple auto-feed systems, seed kits, patented nutrients, in-built full-spectrum LED lights. Other accessories include seed starting kits, plant food, grow bowl, kitchen accessories, and tending & harvesting tools.
Aero Garden affiliate program offers:
9. Growers House: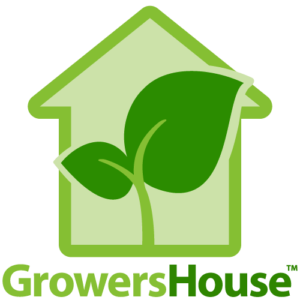 GH is a family-owned and operated business and a leading brand of indoor gardening and hydroponics online store, based out of Tucson, AZ. The GH store deals with abundant supplies of light packages, plant nutrients, air-water-CO2 supplies, plant care, pots, trays, soil, controllers, meters, systems, greenhouse, tents, and other essential tools and gears used for ideal cultivation at home. A committed gardener will find every tool and gear to make their indoor garden worthwhile.
Growers House affiliate programs offers:
3% commission

10-day cookie window

AOV is $300

Affiliate network -PepperJam

Sign up link – 

Pepperjam.com
Final thoughts:
Now as you have all the necessary info about the top grow light kits affiliate programs, it's time to make the most of them by apt promotion on your website or blog. The premium brands like SuperCloset, GrowAce, AeroGarden, and Optic LED Grow Lights offer a handsome commission of 10% to their affiliates. While other brands offer less commission, but they undeniably deal with a huge variety of hydroponics product range.
If you are working on a similar niche, then don't forget to make money with these grow light kits affiliate programs. The above-mentioned grow light kits affiliate programs offer considerable knowledgebase for their new customers. You can promote these brands via blog, email, social media, videos, or stories.
Affiliate marketers can include them in a blog by either reviewing them individually or compiling a top-10 list of the featured products. One can also write how-to guides for those who are new to indoor gardening.
I hope you enjoyed this post on the grow light kits affiliate program. Don't forget to share it on your social media channels and with your friends. In case of any query, drop your questions below.