Food is something so essential to mankind besides air and water, and avoiding it will lead to death. But does someone understand the pain of those super busy people who work hard the whole day and then have to think of what to cook for after going home.
Well, some meal delivery firms have realized the whole agony and started offering ready meals for the super busy folks. The meals delivered are ready to serve after cooking or microwaving it for a few minutes. 
Meal delivery services ensure that there is something for everyone on their list. They serve eggetarian, vegan, non-veg, paleo, and low card diets meals that will be enjoyed by the consumers. 
So, the idea of getting ready meals right on the table after a long hectic day is so relaxing for those working people, super occupied mommies at home and old age people who can't cook. Moreover, the meals are healthy, nutritional, and cooked with all necessary ingredients to make them tempting for the taste buds. 
If you are a budding affiliate marketer and want to make some quick cash then meal delivery affiliate programs can be the best option for you. You can include these meal delivery affiliate programs in your blog, vlog, or social media pages and help your readers to get the best meals on their table without much hassle. 
Let's explore the best meal delivery affiliate programs in the market serving healthy and yummy food direct from their kitchen to your table. 
Top Meal Delivery Affiliate Programs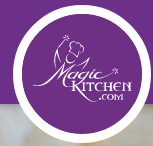 Magic Kitchen serves two kinds of meals for their users namely, a la carte and complete meals. The nutritional frozen meals are delivered nationally for every kind of diet. You will get meals for seniors which are easy to heat, customized meals for family and children, and homestyle food like minicourse soups, desserts. Also, the meal packages and gifts include food plans for every occasion (birthday, anniversary, housewarming, etc.) and corporate gatherings. MK encourages people to comprehend and realize how to properly fuel their precious bodies.
Magic Kitchen affiliate program offers:
8% commission

30-day cookie window

AOV is $130

2% conversion rate

Payments via check and ACH

Network partner- Rakuten
Sign up link- https://signup.linkshare.com/publishers/registration/landing?mid=35674

Petes Paleo offers a seasonal menu that changes every week. Pete is a talented chef from Le Cordon Bleu and has worked in the restaurant industry for more than15 years. All meals are prepared with healthy, seasonal, and fresh ingredients shipped directly to your doorstep. From Paleo, AIP friendly, Keto, low carb, they cover every kind of meal plan that is free from gluten, soy, and dairy. With Petes Paleo, you don't require any preparation, cooking, shopping, or cleaning to eat a healthy meal. 
Petes Paleo affiliate program offers:

MMS is all about the quality of home cooking. The quick and seasonal recipes offered by MMS offer something for everyone at your table including kid-friendly dishes, and healthy diets. MMS delivers proportioned ingredients for the recipes you choose from the available list. After that you choose the date of delivery, the insulated boxes are delivered at your home with the pre-measured ingredients for you to cook quickly. The easy-to-follow recipe cards include 6-steps, exact instructions, and assistive photos to make chef-worthy cooking easy.
Martha & Marley Spoon affiliate program offers:
$25 commission 

$15×4 coupon for new subscriptions through affiliate advertising material

AOV is $55

30-day cookie window

Test boxes for the trustworthy editorial content

Private number of MMS for all publishers

Network partner- AWIN

Sign up link- 

https://ui.awin.com/merchant-profile/6988

Pat Vihtelic started Home Chef in 2013 by partnering with an accomplished chef to create healthy, quick, and delicious food recipes. You can select from classic meals, 15-minute meals, oven-ready, cooker meals, entrée salads, and culinary collection. The fresh weekly meal kits are customized as per your taste buds and start at $6.99 per serving.
You just have to select recipes each week as per your preference, customize it as per your diet, and then get the pre-portioned recipe box delivered right to your door. 
Home Chef affiliate program offers:
$10 commission on the first sale of every new customer

30-day cookie policy

Awesome bonuses for top performers

Access to additional logos, marketing creative, and banners

Network partner – CJ

Sun basket is for super busy moms and office goers who want their meals to be ready in less than 10 minutes. Sun Basket meals are rated #1 by Epicurious as all meals are chef-crafted and dietician approved. They are proudly certified organic handlers for offering the best organic yields, antibiotic- and hormone-free meats, and sustainably obtained seafood from trusted suppliers. One can either go for meal kits with easy-to-follow instructions to cook or the oven-ready meals that get ready in less than 6 minutes. 
Sun Basket affiliate program offers:
$20 commission for every customer

30-day cookie window

Approved transactions are paid 5 days after the end of the day they lock in a deal

Real-time reporting and analytics

Purple Carrot is a healthy plant-based meal plan option for those who want to eat clean and fresh. You can choose from quick and easy, gluten-free, chefs choice, or high-protein diet for your perfectly nutritious meal plan. They also offer packaged snacks, breakfast, and lunch meals. PC's two-serving meal plan starts at $11.99 with free shipping. Purple Carrot recipes are cultivating the plant-based revolution that helps in reducing health-related issues like BP, heart diseases, lower risks of diabetes, and more.
Purple Carrot affiliate program offers:
$20 commission

30-day cookie window

Network partner – Impact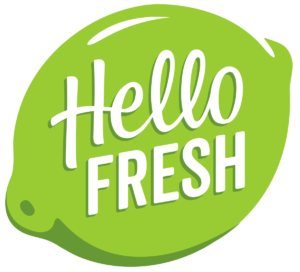 Hello Fresh is America's most popular meal kit starting at just $7.49. Your weekly meal box will contain quick to make recipes with all nutritional info, premium ingredients direct from the farm, enjoyable cooking experience along with convenient meal kits fitting everyone's refrigerator. HFs flexible plans allow you to skip weeks, switch recipes, and order canceling as per your convenience. 
Hello Fresh affiliate program offers:
Up to $10 commission per sale

14-day cookie window

Performance spurs, bonuses, and cut-throat promotions

Network partner- CJ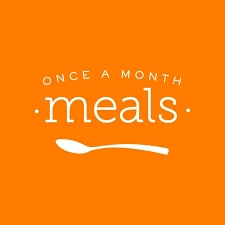 Once a Month Meals is best for the super busy families, dinnertime wooers, and working parents. OMM gives you full access to the 11,000+ freezer friendly recipes and many meal plans to have your meal ready in a few minutes. Each of their meal kits is designed by their registered dieticians and meticulously tested by the team of chefs. You get hands-on every type of meal whether it is vegan, instant, slow, Paleo, Keto, gluten-free, low FODMAP, AIP, allergen, and much more than you can think of. 
One Month Meals affiliate program offers:
$10 for every new monthly customer and $20 for every new yearly customer 

30-day cookie window

Opportunities for cross-promotions on social media

Weekly updates on meal plans, recipes, special promotions, etc.

Sign up link- 

https://onceamonthmeals.com/affiliates/

TOK offers authentic recipes from all over the world in the form of meal kits. You can cook restaurant-style meals in less than 40 minutes with all the readymade TOK recipes. All the recipes are designed by keeping in mind your time factor and health. With Takeout Kit, you will acquire knowledge about the culture and context of the dish, unearth exceptionally new ingredients, and follow easy guidelines to make your globally-inspired meal. The kits range from $30 to $348.
Take Out Kit affiliate program offers:

Every Blue Apron box consists of delicious, healthy, and chef-designed recipes, along with quality ingredients like fresh yields, sustainable seafood, and unique spice mixtures. You will not waste anything as their perfectly portioned components are best for a balanced meal. Every meal kit is packed with reusable ice packs to keep the meals fresh till you reach home. There are no strings attached to your orders, and you cancel or swap the meals anytime you want. The meal plan starts at $7.49 per serving. You also get exclusives hands-on delicious wines from renowned winemakers. 
Blue Apron affiliate program offers:
$15 for each new subscription

Access to all necessary marketing tools and links

Approved partners get Blue Apron meal box for trial and posting experience on social media

Minimum payout at $50

Payments are done via PayPal, EFT, and check
Wrapping Up
Therefore, an affiliate marketer having a blog or vlog related to home, lifestyle, or food can include the above meal delivery affiliate programs with their affiliate links. You can include these meal delivery affiliate programs in the form of top-10 lists, reviews, how-to guides, or Instagram and YouTube stories.
Working on this niche will be very beneficial for the newbies entering affiliate marketing. The commissions are not that very high as compared to other products, but the probability to earn regular income is more. It is because most of the population in the US is working or busy raising kids. Thus, these meal delivery services come in very handy for those with super busy schedules. After all, healthy and delicious food is all we need after a hectic day's work.
I hope you will take advantage of the above-mentioned meal delivery affiliate programs and earn handsome commissions.