Outdoor sports are loved by people who love nature and adventure. Affiliate marketers who work on sports, travel, or adventure niches have lots to offer to their readers. Outdoor sports gear embrace wide-ranging products for every kind of sports lover, may it be related to water, hunting, fields, hiking, etc. 
A single outdoor sport can be divided into sub-parts, like for example yoga, that can be grouped under yoga for kids, yoga gear for adults, or best yoga mats. So, as per your niche or sub-niche, you can use the different outdoor sports gear and focus on them accordingly. 
In this post, we are covering them under the category of outdoor adventure affiliate programs. Affiliates can break down the outdoor adventure products as per different users, for example, top yoga gear affiliate programs, best hiking gear affiliate programs, or compile top 10 list of camping gear, kayaking, snowboarding, trail running, etc. 
Therefore, the scope is huge when you work on the sports gear niche and chances to make more money increases therein. The sports industry market is worth to tap into as it stands at the estimated value of $700 billion in the year 2019. Affiliate marketers who are serious about promoting such products will make huge earnings within.
So, let's have a look at the outdoor adventure sports affiliate programs that pay huge commissions to their affiliates.
Best Outdoor Adventure Sports Affiliate Programs
1. Eastern Mountain Sports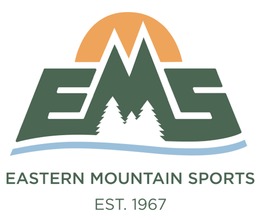 EMS is an outdoor equipment and clothing retailer in the US, selling its own EMS line as well as name brands. Those who have a passion to explore the nature at its best will get every equipment to make their adventure count. EMS offers all kinds of sports and adventure gear for kids, men, and women. You will find comfortable shoes, camping/hiking tents, sleeping pads, furniture, lighting, along with gear related to climbing, cycling, snow skating, car racks, etc. 
EMS also deals in sports stuff from top brands like North Face, GoPro, Merrel, Thule, etc. If you are one of the budding affiliate marketers working on a similar niche or a vlogger sharing your adventure online, then do have a look at the EMS affiliate program's offerings.
7% on every sale along with VIP rates

Updated product feed

Network partner- AvantLink, ShareASale and LinkShare

Sign up links:
CLICK HERE TO SIGN UP THROUGH AVANTLINK AFFILIATE NETWORK
CLICK HERE TO SIGN UP THROUGH LINKSHARE AFFILIATE NETWORK
CLICK HERE TO SIGN UP THROUGH SHAREASALE
2. BackCountry

Established in 1996, BC is a leading online retailer of clothing and outdoor recreation gear for hiking, camping, mountain biking, fly fishing, rafting, road and trail running, surfing, yoga, winter sports, etc. It also includes comfy clothing for men, women, infants, and children, along with sports stuff from brands like Stoic, Patagonia, Marmot, Salomon, and more.
The affiliate program offered by BackCoutry is free and offers a comparatively high commission rate than others in the market.
4-12% commission depending on the purchase made

30-day cookie window

Full access to the data feed, banners, text links and newsletters

Dedicated affiliate manager

Network partner- Impact Radius and AvantLink

Sign up links:
3. Orvis

Orvis is an old player of sports equipment in the market, established in 1856. It is an American family-owned business and is the oldest mail-order retailer in the US. It donates 5% of its income to preserve nature and offers great customer service via live chat, email, social media, and a knowledge center. The online store deals with all the sports gear for men, women, fishing, dogs plus travel, luggage, gifts, and home furnishing. 
Orvis is industry-leader fly fishing, dog beds, and innovative dog products. Its affiliate program is popular among marketers as it is the oldest player in the market with the good repo.
5% standard commission rates

14-day cookie policy

Access to text links, creatives and promotional banners

Free shipping seasonal promotions

Latest product feed with all descriptions

Network partner- LinkShare
Sign up link- LinkShare Publisher Sign-Up.
4. Brass Pro Shops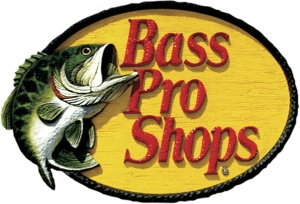 BPS is a privately owned America retail shop that was founded in 1971 by Johnny Morris. It supports and sells stuff for the National Audubon Society. The store deals with sports gear related to fishing, hunting, camping, boating, shooting, and other outdoor sports recreation stuff. Besides this famous sports store, BPS owner also found and opened the Wonders of Wildlife in Springfield, Missouri. This museum and aquarium reinvent a variety of ecosystems and is pondered the main wildlife attraction in the world.
Brass Pro Shops is a recognized retailer of outdoor sports equipment all over the US, and adding some great content about this site will make you earn considerable commissions.
Up to 5% commission on sales

14-day cookie window

Access to pro-quality creatives, newsletters, content and dedicated team

Network partner- Impact
5. YETI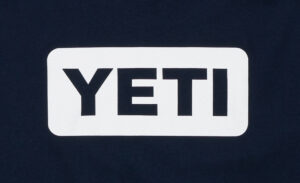 YETI was founded in 2006 with the motive to produce coolers to be used every day. The drinkware and coolers ranger offered by YETI is sturdy, lightweight, properly insulated, and come in every size. Every YETI cooler comes with advanced features to keep your drink and food fresh for long on the go. Besides offering hard, soft, and custom hard coolers, YETI also deals in waterproof and daily bags, drinkware, cargo, outdoor living furniture, Pets stuff, apparel, and other accessories. 
Yeti affiliate program is managed by the AvantLink affiliate network, to provide affiliates with proper resources to promote effectively.
5% commission

30-day cookie window

30-day return policy

High AOV and a dedicated team by AvantLink to solve issues

The minimum payout on $50
6. Marmot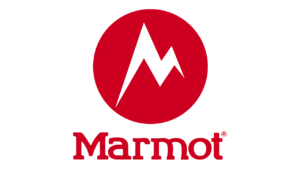 Marmot is another known brand of stylish, functional outdoor and sports gear, that was founded in 1974. Since then, they are focused on delivering quality products to their customers. Marmot offers wide-ranging sports products for men, women, and kids. From waterproof jackets to hiking shoes, from comfortable tops to baseliners & underwear, one gets everything to make the trip enjoyable. Other equipment includes sleeping bags, tents of every size, bag packs, and luggage.
Marmot products are all about style, quality, and performance that accommodates the adventurer's needs. If you have a userbase that loves the style, then Marmot affiliate program id jus for you.
7. Mountain Hard Wear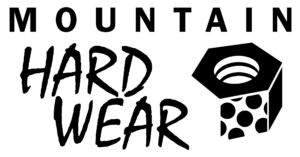 MHW is for those who love mountain climbing. It offers all purposefully designed, premium quality, and fully functional headgears and other climbing equipment. The retail store was founded in 1993 by a band of outdoor industry iconoclasts. Mountain Hard wear was established to buck this trend to stay true to the requirements of outdoor sportspersons. One will also get clothing for men women and other equipment related to mountaineering, bag packs, camping, bag packing, mountaineering, etc.
The commissions offered by MHW are quite high as compared to others in the market. Affiliates get access to the best promotional material form the affiliate network.
Up to 10% commission

21-day cookie duration

Huge selection of products to promote

Full access to product feed

Dedicate affiliate manager via a network

Network partner- CJ
8. Outdoor Gear Exchange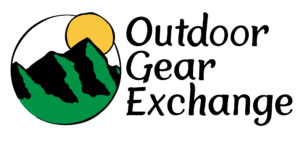 From the last 20 years, OGE is offering the best and premium sports products to its users. The fabulous selection of gear is for camping, hiking, kayaking, canoeing, AT skiing, biking, yoga, and travel adventure. The online store also deals in clothing and footwear range for both casual and sportswear. OGE is an all-inclusive store committed to selling high-quality gear at the most affordable prices to make the outdoors reachable for all levels of competence, from the sporadic traveler to the gifted hiker.
With the easy and hassle-free return and shipping policies, many affiliates choose the Outdoor Gear Exchange affiliate program to promote the different sports products.
6% commission

30-day cookie policy

AOV is $130

Access to dynamic product feed and affiliate program manager

Network partner- AvanLink

Sign up – 

https://www.gearx.com/affiliate
9. US Outdoor

Since 1957, US Outdoor is serving adventurous people with all the basic needs while outdoors. It is an independently owned business offering the best customer service and affordable gear to those who love to pursue, discover, and live their passion in the open air. The US Outdoor store started producing military ski gear and winter clothing, and slowly spread its wings to provide quality sports gear to enthusiastic outdoor adventurers. 
The store is popular among its users as it offers all kinds of equipment for ski, snowboarding, camping, etc. along with technical apparel and sportswear for men, women, and children. It also offers a product range of various brands like Oneill, Line Skiis, Osprey, Roxy, and more. Its huge product range has made it easier for affiliates to make quick money by promoting US Outdoor on their website. 
8% commission and 10% for top affiliates

Full monitoring and tracking of sales

Free shipping over $40 purchase, 365-day return policy, and no sales tax levied on products

30-day cookie period

Network partner- CJ and AvantLink

Sign up
Final thoughts
Now as you have information about the top 9 outdoor adventure sports affiliate programs, then you should probably start working out on them and place them under the most suitable niche of yours. All these outdoor adventure sports affiliate programs offer huge commissions to their affiliates along with hassle-free services for the customers. The best customer services, huge product range, easy returns, and shipping, make it easy for affiliates to get high conversions. 
You can promote the outdoor sports products via top-10 lists, reviewing individual brand, informational posts on how to use the gear, or vlogs where you can share your journey along with the affiliate link. You can divide the products into categories so that niche selection can be easy like best snowboarding gear, top backpacks for outdoor sports, top hiking equipment used by mountaineers, etc. 
Every affiliate must choose the affiliate program not only based on the high commission it offers but also the popularity and reputation of the brand. For example, promoting products of US Outdoors, Orvis, and Brass Pro Shops will be easy despite their decent commission rates because the brand has built a strong repo with its customers for decades. 
But if you are an affiliate that wants to make some quick cash by promoting modern-day products and brands, then Mountain Hardwear, BackCountry, and marmot can be great options.
I hope you will definitely make the best of these top 9 outdoor adventure sports affiliate programs. If you liked this post, do share it with your friends who are planning to enter the affiliate marketing.