Standing desks are quite popular nowadays in offices and even in homes. The sudden increase in the demand for standing desks is because of the research conducted at the University of Waterloo, which states that standing and working is less harmful to the body than sitting for long hours in one place. So, looking at the benefits, people have started installing standing desks at their place of work and even at home. 
Now if something is so much in demand, then why not affiliate marketers like you and me take advantage of such a hot product. So, this post will revolve around the best standing desk affiliate programs paying excellent commission to those effectively promoting their products. 
Why go for standing desk affiliate programs?
Well, you might have questions about how profitable it will be to promote standing desks on your blog or vlog. Well, to be honest, the product holds great potential in the office furniture market. And as an affiliate marketer you put your heart into promoting the product effectively, then you might be lucky to get bulk orders. And I think you know how much you are going to make from that only order.
Standing desks might be hyped these days, but they definitely will improve your body posture that gets worse while sitting in one place for long hours. Well, physical activity is something that is recommended for the best physique, but working on a standing desk will just help you improve your back pain and take the pressure out of your neck and lower back. 
So, as you now know that standing desks add some value to your overall health, the product is definitely going to grab a major share of the office furniture. The best part is that these standing desks are adjustable according to your height and also you can convert it to a regular desk for sitting and working. 
But before switching to standing desks, you can educate your readers about a few things they have to take care of like, comfy shoes, anti-fatigue mats, focus on the correct body posture, etc. This will not only help you in guiding your audience towards the right kind of standing desks for them but also including the brands that sell add-ons for a better lifestyle. 
So, let's explore the best standing desk affiliate programs and know what all benefits they offer to their best affiliates. 
Best Standing Desk Affiliate Programs 
1. Ele Tab Ergo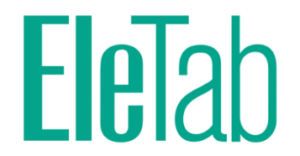 If you are planning to transform your workplace, then EleTab is the place for you. They are an office furniture firm dealing with only related furniture from top to bottom. They believe in creating innovative furniture for your office that includes monitor arms, standing desk frames and converters, TV stands, and CPU holders. 
The standing desk converters are easily adjustable to the height from 4.2 inches to 19.7 inches. All the EleTab products come with necessary assembly tools and hardware to be installed easily. All the frames are compatible with wide-ranging laptops. The main reason to join its affiliate program is that there are no shipping charges and products come with a 30-day trial. 
Ele Tab Ergo affiliate program offers:
Decent commission

Access to all creative marketing stuff

Network partner- Viglink
Sign up- https://www.viglink.com/merchants/141093/eletab-affiliate-program
2. Fluidstance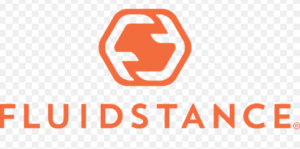 Fluidstance decks and standing desk accessories are setting the world in motion by supplying products that keep people moving even in an inert environment. The products offer optimized design functionality and health benefits. The decks help in increased energy levels, better heart rate, range of motions for optimal use, and more focus on work while maintaining the correct body posture. 
In addition to standing desk balancing boards, users also get hands-on standing desk mats, kids balance boards, surf balance boards, and other related boards to make professional life more focused and balanced. They have four patents and additional trademarks for their products. Fluidstance decks charge between $129 to $489.
Fluidstance affiliate program offers:
8% commission per sale

Network partner -ShareASale
3. Ergonofis

The team behind Ergonofis firmly believes in having a productive and creative work environment. And productivity comes when you are having fun while working. Keeping your body posture and health in mind, Ergonofis has a persistent fascination towards quality. Ergonofis is all about quality, health, innovative design, best customer services, ergonomics, and leadership. 
Their prime product sway desk also called the sit-stand desk, inspires you to boost your creativity at the workplace. Along with the sway desk, Ergonofis also deals in alive desks, shift desks, ergo frames, monitor stands, wire management panels, and storage add-ons. Joining its affiliate program will not only render high commission for affiliates but also offer quality products to the users. 
Ergonofis affiliate program offers:
15% commission

AOV is $1550

45-day cookie window

Access to internal creatives, periodic newsletters, and personal support

Network partner- ShareASale
4. Walmart

Walmart is an American multinational retail firm operating in the form of grocery stores, hypermarkets, and discount stores. Around 160 million people visit Walmart stores in a week. The online, as well as offline store, deals with all the stuff including home and individual needs. If we talk about standing desks, there are a lot of options available at a different price range starting around $75 and going to $500+. 
While choosing the desk, you can tick the features available in the filter section. From selecting adjustable height, finish to delivery time, retailer, desk type, and width, one has many options to select from to get the desired standing desk at Walmart. Walmart offers a unique collection of standing desks from all the brands in the market including Safco, Vivo, Uncaged Ergonomics, RIF6, Mount-It, and many more.
Walmart affiliate program offers:
1% to 4% commission depending on products

3-day referral period

Network partner- Impact
5. Moft

Moft (Mobile Office for Travelers_ deals with most multipurpose, useful, and probably the most magnificent mobile, laptop, and tablet device stand sets. They have 60K+ supporters worldwide who like their exclusive, lightweight, and trendy stands. Moft stands are designed for individual purposes fulfilling the professionals and creative demands. 
The team behind moft products firmly believes that the adjustable angles of their stands make it easy for anyone to type, read, watch, and swipe on-the-go. Moft stands are designed by keeping in mind all the essential factors like compactness, sleekness, quality as well as affordability. 
Moft affiliate program offers:
10% commission

Network partner ShareASale
6. Amazon.com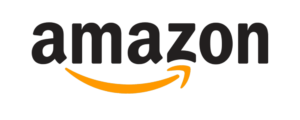 Amazon.com is an American international technology company based in Seattle that works in the field of e-commerce, cloud computing, digital streaming, and AI. Its eCommerce site offers a huge product range for everyone, whether it is your home, yourself, or kids. If you looking for standing desks, Amazon is the best place to get all kinds under one roof. 
Amazon gives you full freedom to choose standing desks according to your preference like budget, brand, finishing required (birch, cherry, expresso, etc.), and design (corner, l-shape, u-shape). One can also go for their favorite colors and select products as per the best customer ratings. Some of the best brands od sanding desks sold on Amazon are Flexispot, Vivo, Vari, TechOrbits, SHW, and more. 
Amazon affiliate program offers:
7. iMovR

iMovR is a proud supplier of office fitness equipment to innumerable corporate, government, and educational institutes. They also mass-customize workplaces to meet precise employee requirements—whether it's space and design matching, ergonomic place, or budget restraints. Their standing desk computer unit ranges from $300 to 8,000 fully-loaded.
iMovR top-quality products include desk converters, standing desks, sit-stand tables, treadmill desks, standing mats, and other related accessories like monitor arms, keyboard trays, file cabinets, ergonomic chairs. The website has enough educating material related to ergonomics, health benefits of using their products, interior design tips along with DIY guides.
iMovR affiliate program offers:
3% to 10% commission depending on the website you own

Access to graphics, photography, base copy, and special links

AOV is $1000

Network partner- ShareASale
8. Stand Desks

The story of Stand Desks started back in October 2011 when its owner Steven's friend builds a sanding gaming desk out of card boxes and whiteboard at a cheap price. Slowly this idea got wings, and today SD is the leading manufacturer of top-quality standing desks, and chairs offering a healthy, simple and entrenched lifestyle. 
The desks are made with sturdy, eco-friendly, and recycled material along with a 4-button memory controller. Stand Desks products are affordable, designer, and automatic, so that you make your life easy at your workplaces as well as at home. Not only standing desks, but SD also offers durable and quality chairs like wobble stool, kneeling chair, move stool, ergonomic office chair, along with storage & filing cabinets, desktops, and much more.
Stand Desks affiliate program offers:
Wrapping up
It is totally worth to join the standing desks affiliate programs as they are hot products in the market and everyone nowadays is more concerned about their health. Being a flourishing affiliate marketer, one can easily take advantage of the above standing desks affiliate programs and promote the best brands on their blog or vlog. Just include these standing desk affiliate programs in the specific niche-based blogs dealing with lifestyle, health, furniture, electronics, or DIY blogs. 
You can write reviews of individual brands, make a top-10 list, or derive a post explaining why is it necessary to use standing desks in today's' working environment. You can market these standing desks in your YouTube videos or Insta stories showing the installation process or health benefits of using them. 
Well, there are many ways to promote standing desks commendably if you are determined to make quick money. We would recommend Ergonofis and Moft, as they pay high commissions to the affiliates. Walmart starts at 1% commission rate, but it is quite popular among its customers for its qualitative products. The final decision lies in your hand as you have to work out the kind of promotion you can run on your blog or social channel.
I hope you liked the post on standing desks affiliate programs. If you want to know about other top affiliate programs, just drop in a message below. We will definitely work out on your demand.