If your blog or website targets audiences interested in sports activities of any kind, then SUP affiliate programs are something you might consider to promote and make money thereby. 
According to Wikipedia "Standup Paddleboarding (SUP)  is an offshoot of surfing that started in Hawaii. Unlike traditional surfing where the rider sits until a wave comes, stand up paddle boarders stand on their boards and use a paddle to propel themselves through the water."
Advantages of SUPs to the Buyers:
SUP was recognized in 2013 as an outdoor sports activity having maximum participants from the US. The participants enjoy it as an alternative that comprises fitness, sightseeing, flatwater paddling for outdoor entertainment, racing on various water bodies, paddleboard yoga, and also fishing. The paddlers use a different kind of clothing depending on air and water temperature. 
How to promote SUP affiliate programs?
Now, if your audiences are more into sports and other related daring activities, then you can promote the SUP affiliate programs with a different approach. To educate you, readers, you can elaborate on different types of SUPs like surfing SUPs, touring SUPs, beginners SUPs, racing SUPs, fishing SUPs, Yoga SUPs. 
You can also promote various SUP brands through top-10 lists, review of each brand, writing posts dealing with their types, usage, size, storage issues, and the difference between inflatable and Epoxy SUPs. Overall, there are various ways to promote the SUP brands creatively on your blog so that the readers make a purchase and you end up getting a commission on every purchase. 
Every blogger, who works on niches like lifestyle, entertainment, sports, water sports, and health, can promote the SUP affiliate programs constructively. The earnings are huge as the starting price of a SUP ranges from $400 to $1500 for premium boards. 
Now let's jump to the best SUP affiliate programs and know all the benefits they offer to the affiliates for promoting their brands. 
Best SUP Affiliate Programs
1. Thurso Surf:

Thurso Surf was established with the motive to give a different experience of Mother Nature. The boards are for those who want to get away from their daily busy routines and enjoy life to the fullest. While keeping the quality in mind, Thurso Surf offers affordable SUPs for different purposes like yoga, fishing, sports, etc. hey deal with paddles (carbon, nylon blade), paddleboards (touring, multipurpose, yoga) and their accessories (pumps, deck bag, seats, carriers). 
Thurso Surf affiliate program offers:
To know every detail you have to Sign up on this link- https://thursosurf.com/affiliate/register/
2. iRocker SUP:

iRocker is known for its meticulous craftsmanship, inspired design, ultimate versatility, and unrivalled support. They deal with three premium brands namely, iRocker, Nautical, and Blackfin. iROCKER uses only the supreme quality Triple Layer Composite military grade PVC in their pump-up paddleboards. Many of the iROCKER boards highlight twofold cargo areas with safety handles on both front and back cargo areas, nose, and tail grip handle, more D-Ring mounting points, 4 multi-use Action Mounts, logo imprinted deck pad and lightweight carbon blend paddle.
iRocker affiliate program offers:
To get more details you have to Sign up here- https://irockersup.com/affiliateplus/account/register/
3. Tower Paddle Boards: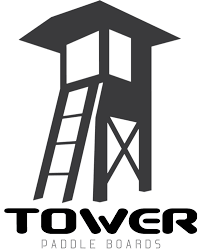 TPB is a leading manufacturer of SUPs and ships the product directly to the customers eliminating the middlemen. The deal with the best expandable paddleboards, traditional wood stand up paddleboards, SUP paddles, and paddleboarding accessories. With over ten years of experience, Tower is #1 fastest-growing private firms in San Diego, selling the 10 most impressive products in the US. 
Tower Paddle Boards affiliate program offers:
4. Atoll Board: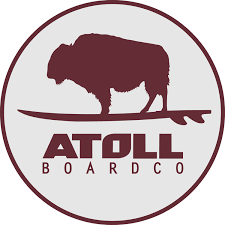 Atoll Board is yet another premier brand of pump-up stand up paddleboards, paddles, accessories, and clothing at inexpensive prices. Its iSUP stand up paddleboard is 11 feet long and is the perfect all-around sized board for children and adults. Irrespective of all the odds in your area, Atoll's adaptability makes it fit for all lakes, oceans, rivers, relaxing, yoga, and fishing.
Atoll Board affiliate programs offer:
5. Green water sports:

Since 1994, GWS has its products spread all around the USA, Australia, Hawaii, and the Dominican Republic in surfing, sailing, body surfing, kayaking, stand up paddleboarding, and more. On the website, you can shop all the standup paddleboards, accessories, brands, and paddleboards with related sports. Overall Green Water Sports deals in all stand up paddleboards and water sports gears. 
Green Water Sports
6. Stand Up on Liquid:

SUL was established in 2010 in Bend, Oregon, with a guiding principle to offer an ideal board for all kind of paddler. They offer the major stock of paddleboards and board attachments on the West Coast, creating and retailing the Stand on Liquid collection, as well as supplying more than 60 other reliable brands of boards and accoutrements. They deliver products of various brands like 404, CONNELLY, Docks Locks, FCS, Kialoa, SOL, Softech, and many more. 
Stand Up on Liquid affiliate program offers:
7. 4TheOutdoors: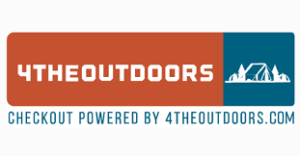 4theoutdoors is your ultimate online terminal for venture gear. Uniting together the finest brands along with the insider knowledge on using our products, they inspire the philosophy of human-powered adventurers. Whether you want to enjoy your day or go for a mind-blowing excursion, 4theoutdoors links you to your zeal, with the best available paddle gear, paddleboards, and accessories. They also offer free shipping on all orders above $100.
4TheOutdoors affiliate program offers:
8. PumpedUp SUP: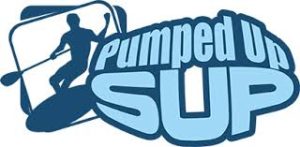 Founded in 2012, Pumped Up SUP is a leader in inflatable stand up paddleboard equipment and technology. They provide high-performing stand-up paddle gear with an emphasis on inflatable stand up paddleboards. PUS offers inflatable SUP brands like Earth River SUP, Redpaddle CO, Starboard SUP, Hala gear, and NRS. 
PumpedUp SUP affiliate program offers:
Final Thoughts
If you are serious about earning affiliate commissions, then these SUP affiliate programs are worth considering. People around Australis, US, and Hawaii, enjoy water sports activities to the fullest. For them, exploring new ways of entertainment and fun never ceases at any cost. So, if your blog targets audiences are from these places, then you must put your heart out to promote these top SUP affiliate programs to make good profits. 
If you want to know about any other trending affiliate programs, then do write to us in the comment section below.