We are living in a totally digital age where everything takes place on the flip of a finger. The same goes for the accounting world that has tremendously undergone a significant change. Gone are the times when our grandpa used to sit for hours to calculate the profit and loss, invoice and incomes, stocks, etc. on a calculator. 
Why SAAS Accounting Software Affiliate Programs?
Today we have the accounting software to carry on all the related transactions and business dealings. With the help of the accounting software, the business person can focus on the productive components of the business, leaving all the calculations and ledgers on the accounting software. 
We will be talking about SAAS accounting software affiliate programs that will make you earn handsome side income in the form of commissions. The accounting software is used for every type of business, may it be small, middle, or big scale ones. So, if you have a blog or a website dealing with the same or related niche, then do promote the below SAAS accounting software affiliate programs. 
The benefit of promoting these SAAS accounting software programs is that every business house running online or offline requires a fast, reliable, secure, high-performing, and accessible accounting software. So, let's check the highly profitable SAAS accounting software affiliate programs in the market.
Top 10 SAAS Accounting Software Affiliate Programs:
1. Freshbooks: 

Fresh books are a fast-performing, all-inclusive invoicing and accounting solution or small businesses. It is a potent tool for your business saving time with automation, powerful reports with deep insights, flexible online payments, and time tracking with its desktop versions and mobile app. The app is for entrepreneurs, teams, and accountants and almost 24 million users with over $60 billion paid via Freshbooks saving over 192 hours annually. The subscription starts at $6/pm. 
Freshbooks affiliate program offers:
$5 per free trial sign up plus $55 per paid subscription

120-days cookie window

Dedicated in-house management & partner support

Shield from pilfering by adware, coupon & trademark bidding affiliates

Minimum $50 payout

Network partner- ShareASale

Sign up link – 

https://www.shareasale.com/shareasale.cfm?merchantID=52946

 
2. Zar Money:

Zar Money is a simple yet powerful cloud business accounting software. The robust features include quick and reliable invoicing, bills and advanced inventory management, flexible online payments, importing bank transactions, and organizing estimates & quotes. It also takes care of your sales tax, reporting, and identify bank discrepancies. It is best for entrepreneurs, established firms, and startups to build sloid alliances through real-time collaborations and support.
Zar Money Affiliate program offers:
$10 for every free sign-up

$60 for paid sign-ups

Monthly payments and continuous support via a dedicated team of experts

Network partner- ShareASale
Sign up link- https://account.shareasale.com/out-viewmerchant.cfm?merchantID=62830
3. Quick Books:

Quick Books is a well-recognized and reliable accounting tool trusted by 7 million users globally. It is the best tool for live bookkeeping, tracking, managing expenses for freelancers, payroll, accounting for business, payroll plans, and organizing 2x faster payments for a credit card, debit card, and ACH bank transfer payments. The product range is vast and according to the big and medium-size business and compatible with Pro, desktop, and Mac users. It offers users with enough resources to help with the usage. The plans start from $1 to $45/mo.
Quick Books affiliate program offers:
10% percent in commissions on sales

Affiliate Toolkit for tracking

No minimum sales requirements

$50 minimum affiliate commission payout

Network partner- CJ
4. Webgility: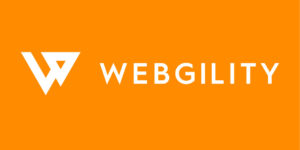 If you want to save your 100 hours monthly, then get Webgility to automate your ecommerce accounting and inventory. More than 5000 high-developing businesses trust Webgility, and it has 35 million orders under process, with $2.2 billion annual sales management and yearly tracking of 10 million inventory items. The users of Webgility will not face manual or duplicate entries, accounting or sales tax filing mistakes, slow orders, out of stocks, spreadsheets, and re-entering invoices. Webgility subscription starts at $39/monthly.
Webgility affiliate program offers:
5-10% commission for affiliate bringing in $10,000 to $32000 sales per month

90-days cookie policy

Exclusive phone and email support

All-inclusive product training

Webgility certified partner badge

Sign up link- 

https://go.webgility.com/join-us
5. Accountant Beside You:

ABY accounting guidebooks help grow small businesses, self-employed, non-profit, and churches. Lisa London, CPA, is known worldwide as The Accountant Beside You. Along with the helpful QuickBooks, you get hands-on freebies QBO charts & checklists, gift card fundraiser log, non-profit setup checklist, tracking monthly accounting tasks, and much more. The users get constant help through blogs, FAQs, and video resources to get through the setup process and other minor issues. The books start at $9.95.
AccountantBesideYou affiliate program offers:
6. Bean Counter:

Bean Counter is a free online basic Bookkeeping and Accounting Training with basic bookkeeping Tutorials, Courses, Lessons, Tests, Exams, Quizzes, Lectures, Flash Cards, Games, and Guides. The video tutorials are available in the form of CDs and downloads. Anyone associated with small businesses, business owners, managers, and education institutes, educators can benefit from the Bean Counter. By joining the Bean Counter, you get access to free bookkeeping courses on inventory, cash, payrolls, testing, and more. The eBooks set costs $19.95, and other courses are priced differently. 
Bean Counter affiliate program offers:
7. Bench:

Bench is North America's #1 and the largest bookkeeping service established in 2013, with a total of $53 million funding. From creatives to chiropractors, Bench supports many small business owners across the United States. They partner with the world's best platforms like Shopify, Square, Stripe, Gusto, etc. Bench is professional bookkeeping software at a minimal cost of a bookkeeping firm nada robust online accounting software with zero inclined curves. Each bookkeeping packages starting at $139/mo comes with a bookkeeping team to manage your books, and intuitive software to trail your investments.
Bench affiliate program offers:
8. True Point Accounting & Tax:

TPAT is the comprehensive financial intelligence for your business. From accounting, tax filing, business development to industry specialization, payrolls, and royalties & rights, TPAT is useful for all kinds of fund dealings. The staff solely focusses on detecting challenging concerns, inventive solutions, and ways to safeguard new issues in all kinds of industries ranging from healthcare, entertainment, technology, etc. The subscription for monthly, yearly, and quarterly bookkeeping starts at $180/mo.
TPAT affiliate program offers:
9. Quaderno:

Quaderno makes it easy for all businesses to compute taxes worldwide. Quaderno Checkout acknowledges payments from anyplace, on any device, and takes away your concerns about sales tax, VAT, or GST. It lets you give clients access to a fully-tailored billing history page for your online business in just a few minutes. It also offers timely tax reports that provide all the statistics you require to filing taxes. Quaderno's stress-free tax compliance and user-friendly interface make it easy to compile reports. For a startup, one has to pay $49/pm. 
Quaderno affiliate program offers:
10. Illumeo:

Illumeo is a planned specialized development partner for Accounting and Corporate Finance Organizations. The Illumeo platform offers Full Cycle Professional Development, from ascertaining each employee's proficiencies and knowledge breaches to lining up those with business standards and padding gaps with both existent and on-demand guiding from the most significant content library accessible to these roles, internationally. The helpful resources include a blog, whitepapers, FAQs, testimonials, along with guiding instructors. The individual plan of $ Illumeo is priced at $299/yearly.
Illumeo affiliate program offers:
11. LessAccounting

LessAccounting is cloud-based accounting software that allows users to record business expenses, categorize expenses, send invoices, get paid, and more.
LessAccounting affiliate program offers:
30% recurring commissions
60-day cookie
Final Thoughts
I hope you will try your hands on the SAAS accounting software affiliate programs if you have a related niche blog or site. You can promote these affiliate programs by writing reviews, top-10 lists, or how-to-use articles. All the prosperous affiliate marketers who want to make a bright future in affiliate marketing can effectively promote these SAAS accounting software affiliate programs and make huge earnings. 
If you like the post, then do share it on your social media channels or with your friends.