You all must have ordered flowers online for your dear one's special occasion. Ordering flowers online is the easiest way to get the most beautiful collection delivered at your doorstep within the stipulated period. 
One can find many online florists home delivering the best bunch for every event, may it be for a birthday, anniversary, wedding, new born, house warming, get well soon, funeral, or a thanksgiving. These online florists also send cakes, cookies, plants, teddy bears, keepsake gifts, fruit baskets, or food baskets along with best-smelling flowers. 
So, as we can see, the market captured by online florists is not worth ignoring, affiliate marketers with the related niches can take advantage by promoting the online flower delivery affiliate programs on their blogs, website or social media pages. The verticals used for promoting online flower delivery affiliate programs can be a lifestyle, relationships, gifts, party, special occasions, cake sites, etc.
Opting for the flower niche, one has to create an entirely different approach while promoting on various sites. If a marketer deals with a blog related to relationships, then he can link the online flower delivery affiliate programs by telling the importance of giving flowers in a relationship. Or one can compile a post describing different flowers for different occasions. 
The websites dealing with cakes, parties, gifts, and special occasions can include the online flower delivery affiliate programs in their blog sections, pinpointing the best and nearby florist in the business of delivering at home. Well, the online flower delivery affiliate programs are easy to promote as the target audience covers every age group except kids. 
Let's check out the brands with online flower delivery affiliate programs.
Best Online Flower Delivery Affiliate Programs:
1. Pickup Flowers: 

PickUpFLowers, A Brand of Gifting Inc. with HQs in California, is the world's top international ecommerce gifting corporation. It is a one-stop solution for flower and gift-givers to send flowers online to around 184 cities in the world, distributed through the resident florists.
PickUpFlowers affiliate program offers:
15% commission

60-day cookies policy

AOV is $78

$10 bonus if sale made during the first 30 days

Customized banners and coupons

Network Partner- Webgains and ShareASale
Sign up link- https://www.shareasale.com/shareasale.cfm?merchantID=19225https://us.webgains.com/front/publisher/program/view/programID/8695
2. Ferns-N-Petals:

Ferns N Petals started in 1994 in Delhi (India), ardently goes all-out to be the most prominent and top gifting leader with flowers, gifts, cakes, and weddings being the main verticals pushed by individuals first approach and modernism in all domains of business. With 386 outlets in 120 cities, pan India, FnP has continuously been privileged with many rewards and recognitions for its pre-eminence in creative and service fields. 
FernsnPetals affiliate program offers:
8-10% commission

30-days cookies period and two days PI cookies

Monthly payments, high conversions and access to all marketing tools

Dedicated manager, regular updates and attractive links and banners

Sign up link- 

https://www.fnp.com/info/affiliate-program
3. The Flower Factory: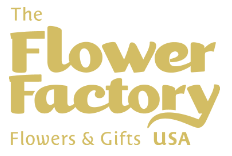 Since 1993, Flower Factory USA, is a family-owned and operated online gifts and flower business. They carry all major brands of products in the floral and gift collections, like Hallmark, Mrs. Fields, Godiva, Ghirardelli, Lindt, Starbucks, Shari's Berries, and more. With the continuous expansion in the product line Flower Factory is offering merchandise for every occasion like Halloween, Thanksgiving, Christmas, Valentine's Day, Women's day, and more. 
The FLowerFactory USA affiliate program offers:
10% commission 

15-day cookie duration

AOV is $75

Huge product range, high conversion rate, excellent customer service, same-day delivery on a few products

Network partner VigLink and FlexOffers
https://affi.io/m/the-flower-factory
4. Book-My-Flowers:

Initiated by Mr. Vikas Gutgutia in 1994, Bookmyflowers is India's most acknowledged floral association. The leader in eminence, creativity, and loyalty, Bookmyflowers links with vast Indian retail florists and sustains a worldwide floral delivery network. The brand is known for its excellent product quality, customer service, thoughtful gift collection, and on-time delivery. 
BookMyFlowers affiliate program offers:
15% commission on total sales value

30-days cookies and two day PI cookie duration

Daily reporting, monthly payments, and attractive creatives in all sizes

Network Partners VigLink
5. Phillip's 1800 Flowers: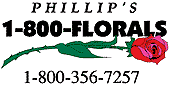 In North Ameris, Phillip's 1900 Flowers is rate d among the top florist brands. It has 90+ years of fresh flower experience, markdown flowers by next day air, and a network of more than 20,000 proficient flower shops that independently design and send beautiful bouquets all over the U.S., Canada, and 150 other countries, too.
Phillip's 1800 Flowers affiliate program offers:
20% commission on each sale

45-day cookie duration

AOV is $60

Network partner -CJ
6. Good Choice Flowers:

GCF was founded in 2009 to make it easy for individuals and firms to send flowers abroad. Presently, it is serving around 130 national worldwide, with its unbeatable selection of flowers and bouquets, multi-lingual customer service, secure and flexible payment options, convenient ordering, and on-time delivery. 
GoodChoice Flowers affiliate program offers:
10%-15% commission depending on the number of sales

90-day referral period

Payments via PayPal, cheque and International Money Order

Minimum payout at $50

AOV is $170

Access to affiliate banners, links, coupons, gift cards

Regular reporting of stats

Network partner -ShareASale
7. FTD:

FTD has been a pioneer in the floral industry for over an era. FTD is a private equity-backed firm with one of the major florist networks in the world, backed by the iconic Mercury Man logo revealed in over 30,000 flower shops in more than 125 nations. They have joined hands with local florists' shops to hand-craft floral arrangements offered for same-day delivery on FTD.com and ProFlowers.com. Besides, they also support resident retail florists by offering technology, marketing, and digital services to partners of their florist network.
FTD affiliate program offers:
10% commission on all products

Daily reports, experienced affiliate manager, exclusive discounts

Delivery in almost 100% of US locals and to main Canadian Metropolitan areas

Network partner- CJ
8. Teleflora:

Teleflora has an experience of 81 years in the floral industry. It connects the local florists worldwide and is headquartered in LA, California. Teleflora has more than 10,000 member florists all over the U.S. and Canada, with an added 20,000 associated florists beyond North America. Teleflora guarantees the best and handmade bouquets delivery of the freshest flowers. 
Teleflora affiliate program offers:
8% commission

15-day cookie period

Updated promotions and creatives

High conversions and high order value

Dedicated management team with expertise

Network partner- Rakuten LinkShare

Sign up link- 

https://www.teleflora.com/info/about#affiliate
9. Beneva Flowers: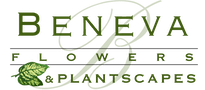 Beneva Flowers has been the country's reputed and premiere florists since 1986. They buy flowers directly from the farmers to offer the customers with the quality and long-lasting flowers. They source their flowers worldwide, to offer the veritable rainbow of options. They provide flowers for birthday, get well, sympathy, anniversaries, mother's Day, and many such occasions. 
Beneva Flowers affiliate program offers:
Select between a percentage of sales or flat dollar amount

Dedicated affiliate team

High conversion rates on banners ads and text links

Same day delivery on some products

24/7/365 customer service

Interested affiliates are supposed to call at (941) 923-7401.
10. Flora 2000:

If you are looking for the very hand-picked flowers from élite regions and cultivators, spectacular floral arrangements, neat packaging, and custom-made service all come together to make sure that every feeling at Flora2000 is a moment to cherish. Overall, they supply the customers with pedigree roses, best design, and packaging and 24/7 email support.
Flora 2000 affiliate program offers:
20% commission

Gift and flower delivery in over 180 countries

Customized programs plus $0.25 for every lead (discount coupon, bookmark, and reminder)

Network partner -ShareASale

Sign up link- 

https://www.flora2000.com/affiliate.asp
Conclusion:
I hope you will take advantage of the above 10 best online flower delivery affiliate programs and promote them on your blog or website dealing with the related vertical. You can either include them in the engaging post on relationships, lifestyle, home décor, or add them to the site dealing with any special event or occasion.
If you like the post, do share it with your friends and on social media channels. If you want to know about any other affiliate programs, then let us know about it.