The present situation has very well demonstrated the importance of online education and learning. In the state where no one can leave their houses, it is indeed the best chance for those who want to get some extra qualifications and add specializations to their resume.
Many people are searching for reliable as well as affordable online education training programs to get the most of the lockdown period. To make the position profitable, affiliate marketers can bank on the online education affiliate programs by educating their readers about the importance of online education, simultaneously making money via decent commissions.
Why choose online education affiliate programs?
Those affiliate marketers who are dealing in education verticals, these online education affiliate programs will be highly beneficial as this is the best opportunity for learners to make the best of their time and learn new skills. E-learning and digital teaching have made it simpler for everyone to acquire proficiencies from the comfort of their homes.
Online education affiliate programs offer a high percentage of earning to the affiliates as more and more people have inclined towards this form of learning. Other reasons that make online education a big hit among youngsters is that without wasting their time in colleges, they can learn anything anywhere at the most affordable price.
From technology to entrepreneurship and business development, from digital marketing to AI and coding, online education has offered aspirants with a huge list accessible options from the comfort of their home, along with flexible schedules.
So, let's check out the best online education affiliate programs and the commission offered by them to their affiliates.
1. Udemy:

Udemy is a top online learning institute preferred by new generation scholars. It offers courses related to web development, mobile apps, game development, finance, digital marketing, graphic designing, IT certification, and many more. It claims to have around 100,000 online courses with expert instruction, a 30-day money-back guarantee, and lifetime access to over 4000 courses. Udemy is trusted by many recognized firms like Pinterest, Booking.com, Adidas, Eventbrite, Mercedes Benz, etc. Udemy is the perfect gateway to transform your life through education.
Udemy affiliate program offers:
2. Edx: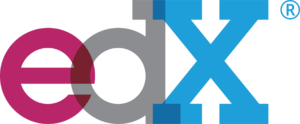 edX is a vast online learning platform, hosting university-level courses. The users get to access over 2500 courses from 140 top institutions worldwide. Established by Harvard and MIT, edX had helped more than 20 million aspirants, top universities, and industry-leading firms. As the present situation requires modification, edX is redefining the potentials of education, offering the highest-quality, well-developed learning experiences, including the revolutionary MicroMasters programs. Some of the courses offered are architecture, communication, ethics, electronics, computer science, food & nutrition, etc. 
edX affiliate program offers:
3. DataCamp: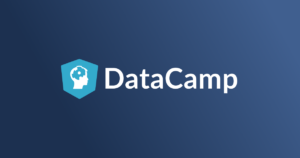 DataCamp offers collaborative R, Python, Sheets, SQL, and online shell courses. All the topics are related to data science, statistics, and machine learning. Detailed learning is offered by a team of professional teachers in the comfort of your browser with video training and fun coding tasks and ventures. Till now, DataCamp has trained around 5740000 aspiring data scientists, with its 916 courses, projects, and exercises. More than 1200 firms are upskilling their teams with DataScience with its 278 highly experienced instructors.
DataCamp affiliate program offers:
4. Simpliv: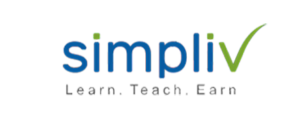 Simpliv is another leading online learning and teaching platform with thousands of courses to select from. The users get access to a wide variety of edifying classes that have been formulated by 2000 + writers, educationalists, instructors, and business frontrunners. One will get access to courses like healthy living, nutrition, natural healing, marketing, music, academics, computer programming, learning a new language, and much more than imagined. Simpliv offers its online learning services of 2500 + courses in more than 180 countries.
Simpliv affiliate program offers:
5. Eduonix:

Eduonix learning Solutions is one of the leading training and skill development organization which was initiated with an idea to bring forth the world-class training content, education, and best learning procedures to everybody's thresholds. Eduonix offers easy to comprehend online courses and workshops through their productive resources like freebies, e-degrees, paths, deals, and training. The skill-building courses are structured across technology, design, science, management, and humanities. 
Eduonix affiliate program offers:
6. Manning Publication:

Manning is an autonomous publisher of computer books and audiovisual courses for software developers, engineers, architects, system executives, administrators, and all who are engaged competently with the computer business. They occasionally publish for young programmers and students also. They offer courses via live books, live video, eBooks, live projects, and live audio.
Manning Publication affiliate program offers:
7. Udacity: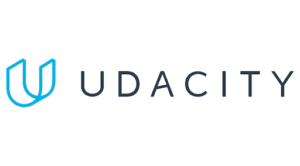 Udacity name came from the company's desire to be "audacious for you, student." Today, Udacity has enrolled over 160,000 apprentices and 200 + industry experts associating to create content in more than 190 countries. The learners get real employable skills, project-based active learning on their selected schedule, and 24/7 support. Udacity has exclusive online programs on AI, deep learning, flying car & autonomous flight engineer, intro to self-driving vehicles, robotics software engineer, and digital marketing. 
Udacity affiliate program offers:
8. Coursera: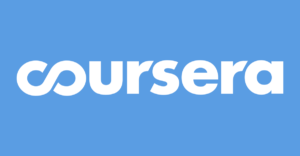 Coursera was initiated in 2012 by two Stanford computer science deans with an idea to offer all with access to the world's most excellent online education. Currently, Coursera has extended to reach 53 million individuals with its 4100 + courses, 430 + specializations, and 2,300 businesses worldwide. Online courses, certificates, and degrees from 200 world-class universities and corporations, including Yale, University of Pennsylvania, Google, IBM, and more.
Coursera affiliate program offers:
9. 360Training: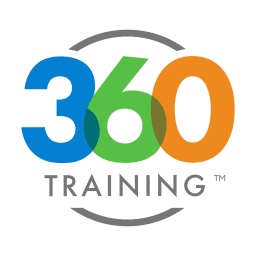 360Training, headquartered in Austin, Texas, works with 1500+ eLearning associates who jointly have trained 3 million users globally. Its course categories include the environment, health, safety, food, real estate, HR, ethics, business skills, power & industrial skills, QMT, trades, engineering, etc. 360Training is ranked 6th fastest technology firm in the 2006 Deloitte and ToucheFast 50. Its employees are structured into industry-focused sectors of instructional design, multimedia engineering, IT, customer support, and content development. 
360Training affiliate program offers:
https://www.shareasale.com/shareasale.cfm?merchantID=21523
10. DIY.org: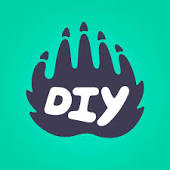 DIY.org is an exclusive online learning program designed especially for kids. Kids who want to acquire any kind of special skills can have hands-on projects, how-to videos, and an excellent kids' community. One can find courses related to photography, science, drawing, machines, music, Minecraft, Lego, and cooking. They offer kids with achievement badges while they learn the skills and give their parents an insight into their kid's passion. Try it 14 days for free and then go for the subscription.
DIY.org affiliate program offers:
Conclusion:
Now, as you know, the best online education affiliate programs, it's important to include it in your niche for the particular audience. The commissions offered by a few online education programs like Edunoix is almost 50%, which is excellent for new affiliate marketers. We would like to recommend Coursera and Edunoix for professional courses and specializations.
To boost the affiliate earnings, with your blog, include the above online education affiliate programs in the reviews, top-10, or how-to guides. If you have any other lucrative online education affiliate program in mind, hen do le us know in the comment section below.