This post will cover the top 10 women's clothing affiliate programs of 2021 which pay very handsome commission rates to their dedicated and assiduous affiliates. But before hitting the bottom line, let's see where does this woman clothing sector stand among other crucial economic sectors after facing the 2019-2020 crisis. 
We all are aware that 2020 has badly affected the strongest economy of every big country. Many significant sectors of the economy (like an automobile, hospitality, aviation, finance, etc.) saw a major downfall during the Covid-19 crisis. On the contrary, there are a few sectors that have shown persistent growth even during this pandemic, and those are online gaming, online education, agriculture, medical, and online media.
Talking about the women's apparel industry alone, the sector also faced a major collapse amidst the first few months of the pandemic. But given the rising popularity of online/eCommerce sales, this sector again knocked-out the market radically like before. Irrespective of the peripheral surroundings, women always want to look good even if they are confined to the four walls. 
While we talk about the closing down of brick-and-mortar companies during this tough period, online sales on the other hand have shown a drastic upsurge within the stipulated period. Looking at the total number of online and offline sales, the women's clothing segment alone conspires to strengthen this $713 billion worldwide industry by next year. 
Reasons driving this notable growth in the women clothing industry
The data alone says it all when it comes to the fashion industry as worldwide women's clothing market size was estimated at USD 1,386.1 billion in 2018 and is expected to record a CAGR of 4.7% from 2019 to 2025. The reasons contributing to such exponential growth are:
The increasing populace of females 

More number of working women

Change in lifestyle and status quo

Embryonic fashion drifts

More spending power of consumers

Growing social media influence
On a broader scale, the emerging global market outside the west and the ground-breaking technologies to create experimental e-commerce, are also the main reasons for the evolution of the women's clothing sector. This sector is ever-blooming as fashion is not limited to a certain age group, and everyone has the right to wear well and look good. 
Looking at the dominant reasons for the growth of this industry, it will be wise to draw some income into your bank accounts by partnering with the recognized online brands. If you are a well-known Instagram influencer or YouTuber who can influence your fans and followers by the latest fashion trends, then women's clothing affiliate programs are the best way to make money.
The transitional fashion trends make this niche a very profitable one for all the bloggers, web owners, and social media influencers. If you are serious about your career in affiliate marketing, no other niche will render so much profit like women's fashion and clothing. So, get going and invest your time in these top women's clothing affiliate programs paying very good commissions to their devoted affiliates. 
12 Top Women's Clothing Affiliate Programs 
1. Stories

Stories is a one-stop styling destination filled with collections from three design artist's workroom in Paris, Stockholm, and LA. The store was established in 2010 by a petite group of geniuses, with the motive to give women the freedom of expression. The brand included an extensive product catalog ranging from clothes, shoes, bags, jewelry, accessories, swimwear, and lingerie. 
All the affiliate marketers working on a similar or related niche can take advantage of their dedicated affiliate program in three design ateliers along with engaging marketing material.
A conscientious affiliate marketer gets:
Commission on net sales

14-days cookie duration

Access to text links and promotions

Opportunities for campaign partnerships

Network partners- Rakuten, RewardStyle and APPRL
2. Alloy Apparel

Have you ever imagined that being tall can be a headache for some when it comes to finding chic clothes? If you are also one of those victims, then Alloy Apparel is the one-stop fashion-forward solution for you. The brand works with the motive to rouse and encourage Tall Girls and Women to value themselves and feel good about their tallness. Alloy offers the newest styles in lengthy sizes, elongated inseams, and curved options in all kinds of denim, work pants, jumpsuits, and more at absolutely affordable prices. 
Alloy Apparel affiliates get:
Decent commissions

Access to marketing material and dedicated account management

Network partner- CJ
Sign up link- https://signup.cj.com/member/signup/publisher/?cid=5607674#/branded
3. Bras and Honey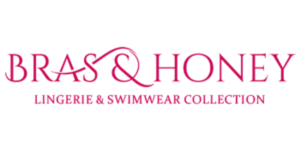 If you have that passion and love for trendy, sexy, attractive, and quality lingerie, Bras and Honey is your destination. B&S specializes in regular as well as plus size lingerie and swimwear (sizes from 28-54 B to O cup bras), providing full support and comfort without compromising on the quality, style, and design. They keep in mind that their customers with big busts don't struggle to find the bigger size bras and that they wear them beautifully, boldly, and with confidence. Some of the brands include Elomi, Freya, Fantasie, Parfait, and Spanx.
Bras and Honey affiliate program offers:
Two-tier affiliate program offering 10%-15% on the first tier plus 7% on the second tier

Network partner- ShareASale
4. George Richards

It's not only that only tall and hefty women face size issues and struggle to find the right inner and outer clothing for them, big and tall men equally tend to face that part of the struggle. George Richards is a Canadian one-stop destination outfitting tough and tall men for the last 50 years. The waist sizes vary from 36-66, shirts from xl to 6xl, shoe sizes from 13-16 along big sleeve sizes. Not only it offers the most stylish apparel for gym, office, home wear and, but also those vogueish accessories going with them. 
George Richards affiliate program offers:
5. Gerber Children Wear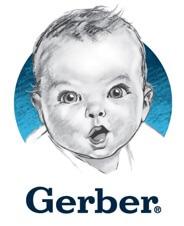 For the past 30 years, Gerber Childrenswear LLC has been a leading brand of infant and toddler apparel in the marketplace – selling all of the daily wear, essential babywear including onesies, underwear, sleepwear, and accessories for baby's initial years. They are the original manufacturer and owner of the Onesies® Brand trademark* which has been an essential product in baby's wardrobes worldwide. Other products of Gerber include soft bedding, swimwear, blankets, shoes, sleepwear, socks, etc. 
Gerber Children Wear affiliate program offers:
6. Joyfolie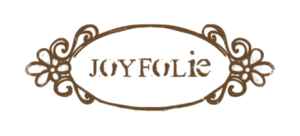 At its initial stage, Joyfolie only made soft-soled shoes with the help of a small team. They gradually expanded their business and since 2011 Joyfolie is all into making lovely feels, exclusive textures, and precise elements that combine in a pair of female shoes or a lovely piece of attire invented to charm. Whether you desire floral peep toes, velvety high-low wears, titupped t-straps, or stylish denim, Joyfolie aims a creating all that to make girls of all ages feel coddled and unique. Every special occasion's dresses for girls, women and little ones can be found on Joyfolie. 
Joyfolie's affiliate program offers:
15% commission on every sale

30-day cookie window

Latest deals, coupons, and banners

Network partner- ShareASale
7. Lilicloth

Lilicloth is an international B2B online fashion shop that offers customers high-quality, original and unique products from independent designers. One gets beautifully printed dresses, t-shirts, hoodies, tops, swimwear, bottoms, and accessories at totally reasonable prices maintaining the quality of the product. Shopping at Lilicloth is seamless and exciting as it offers designer apparel for both men and women of all age groups and sizes. 
Lilicloth affiliate program offers:
10-20% commission on every referred sale

Access to all kind of promotional materials

Network partner- ShareASale
8. Mod and Soul

Mod and Soul are a bohemian style women's clothing store that deals in winter wear, jumpsuits, dresses, tops, bodysuits, along with home décor items, beauty & bath, handmade gifts, and accessories. Along with maintaining the latest styles on its online store, they have a famous shop in Richmond, VA. Mod and Soul blog offers useful fashion tips on the latest clothing trends, wedding styles, layering art, along with its beautiful collection. It also offers free shipping on orders above $75.
Mod and Soul affiliate program offers:
10-15% commission on every referred sale

Special deals and giveaways of their products for you and your followers

Network partner- ShareASale
9. Niawigs

Have you ever realized how challenging it is to be a perfect woman? Not only do you have to be great at your multi-tasking skills, but also good, I must say the best on your appearance. Hair is the second most important thing to women after smart clothing. A great textured and flowy hair is every woman's dream, but very few get it naturally. So, here we have Niawigs, which that is a leading full lace and lace front toupee factory since 2009. With expertise in beautiful hairpiece designs and a nook for great customer care, NiaWigs leads the lace wig industry. The wide-ranging catalog includes headband wigs, human hair wigs, skin base wigs, hair braiding, and other hair related accessories like wig caps, extensions, silicone wig head grip, etc. Overall Niawig is a complete hair extension solution for women who deserve beautiful hair. 
Niawig affiliate program offers:
10-18% commission per sale

22% commission rate for top performers

60-day tracking

Access to the updated data feed, bonuses, and incentives

Availability of deep and custom linking solutions

Network partner- ShareASale
10. The Double F

For women who love to spend lavishly on their lifestyle, The Double F is the ultimate luxury fashion shopping destination for them. This exclusive online store allows women to buy exclusive bags, clothes, shoes, and accessories from over 160 international brands like Prada, Alexander McQueen, Balenciaga, and more. TheDoubleF's objective is urged by the pure desire of giving exceptional feelings by incessantly exciting you with the coolest news and trends going on in fashion walkways like Givenchy, Palm Angels.
The Double F affiliate program offers:
8% commission rate

Innovative marketing material like texts, links, and banners

Most updated product feed, new arrivals, discounts, offers, and more

Network partner- CJ
11. WhereLight

Established in 2015, WhereLight is the exclusive online store for premium glasses for people with reasonable pricing. Everyone loves wearing stylish eyeglasses whether they are kids or adults. WhereLight offers various types of glasses from prescription eyewear, sunglasses to kids and homemade glasses. The latest frame styles include cat-eye, way-fayer, aviator, and other designer glasses. The brand has more than 260,000 followers on FB. 
WhereLight affiliate program offers:
5% commission

45-day cookie window

Access to attractive banners, product images, text links, and sales opportunities

Hands-on special commissions and exclusive discounts

Network partner- CJ
12. Wonderbra

Wonderbra must be one of the oldest lingerie brands founded in the United States in the year 1935. This most glitzy adventure started o live the American dream of having the comfiest, supportive and elegant lingerie. Slowly the brand took over in the European market too due to its extremely assuring assets. Besides the regular push-up bras, Wonderbra offers bras with varied shapes, cleavage effects of the latest styles (plunge, strapless, balconette, backless) that suit her iconic lifestyle. It is indeed the best choice for those who love their body and flaunt its most sexy part. 
Wonderbra affiliate program offers:
7-8% commission rate

30-day referral period

Complete access to promotions like display, voucher codes, cashback sites, display retargeting

Full support with banners, deep and text links, and product feed

Network partner- Affi.io

Sign up link- 

https://affi.io/m/wonderbra

 
Final Thoughts
If you have decided to make your career in affiliate marketing, but still struggling to decide on a profitable niche, then these women's clothing affiliate programs are for you to make some serious cash. If you are looking for recommendations from us, then Niawigs, Lilicloth, Mod and Soul, and Jofolie are the highest commission payers of around 10-20% per sale. You can formulate your great strategies to increase these brand's sales, and insert the affiliate links in your top-10 lists, social media promotional posts, review articles, pompous YouTube videos, or Instagram shoutouts stories. 
If you want to know about other prominent affiliate programs, write them down in the comment section and we will get back to you. Till then promote these women's clothing affiliate programs and get rich by putting in your best marketing strategies.