As the day of love "Valentine's Day" is approaching, every dedicated affiliate marketer dealing with related niches is trying to bag in big profits from the upcoming love week. As per National Retail Federation, over $18 billion is spent on this single day of love. All budding or pro affiliate marketers can target some of the top-performing Valentine's day gifts and flower stores that render the best commissions to the affiliates.
The main reason to promote these gifts and flower stores on valentine's day is that more than 54% of Americans enjoy this holiday by cherishing every moment with their loved ones, and pamper them with lovely gifts, flowers, jewelry, chocolates, and cards. An average person spends more than $120 on this special day. If you want to have a vague idea about numbers, then over $4 billion is spent on jewelry, $2 billion on flowers, $1.8 billion on chocolates, $1.5 billion on cards, and the rest on teddies, pets, clothes, sex toys, etc.
Looking at such an intense rise in the market just for a single day, no serious affiliate marketer will lose a chance of getting serious extra $$$. With keeping the high commissions in mind, let's roll up your sleeves and start promoting the top-performing gifts and flower stores on this valentine's day. The shopping will commence next week from 7th February onwards as all the couples celebrate this love week followed by teddy day, chocolate day, rose, day, hug day, kiss day, promise day and propose day.
Top-performing gifts and flower stores on Valentine's day
1. Gift Pros

As the name suggests, Giftpros offers unique gifts for men, women, and kids draped and sent by professional gift wrappers. The gifts look beautiful from inside-out as they are personalized as per your demand. Some of its featured collection includes plywood models of cars, buggies, dancing ballerinas, guns, that can be assembled at home with family. The personalized gifts include name printed boards, wine bags, cardholders, toolsets, etc.
So, if you are looking for something unique with a personal touch, then GiftPros is the best option for you. If you promote this store for your audiences, as an affiliate marketer you will be rewarded with:
Great commission rates

Network partner- SHareASalle
Sign up link- https://www.shareasale.com/shareasale.cfm?merchantID=104667
2. Packed with Purpose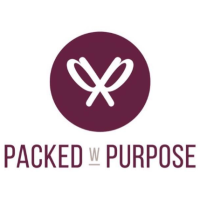 Leeatt Rothschils is the mind behind PackedWitchPurpose. The gifts create social impact while finding the true meaning of gifting and nurturing profound relationships. The high-quality curated and professional gifts transform lives, inspire people, and preserve the environment. Their handpicked gifts are packed artistically in sustainable gift boxes with a customized logo on them. So, whether someone is looking for gifts for friends, clients, or employees, their gifts will make you feel extraordinary.
If your audiences include those enthusiastic people who want to bring a major change in other people's lives, the PackedWithPurpose is for them. All the affiliates get hands-on:
8% commission for online sale

The offline lead commission is $30

30-days cookie duration

Dedicated support by affiliate managers

Access to exclusive texts, links, and banners

Tracking tools offered by ShareASale
3. Whimsifull

Valentine's day is not only for couples but also for those kids who are deeply loved by their parents. So, if you are one of those dedicated parents of a wonderful child, whimsifull is the place for you to buy the most desired gift for your child on this valentine's day. Whimsiful is on a mission to educate, animate and captivate your child's mind with a totally different approach. The kids can experience their own animated short movie starring them. Isn't it totally surprising for the kids? The children see themselves as the main character and learn simultaneously by going on goofy and educational adventures.
As an affiliate marketer, if you are working on niches related to parenthood, relationships, or lifestyle, Whimsiful can be a good brand to promote this valentine's day. You get:
10% commission

Vanities for custom placements

30-day cookie duration

Network partner- ShareASale
4. Floral Preservation Co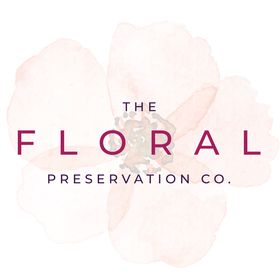 FPC is for those who really value those first-time flowers given by their loved ones. These flowers might be from your first prom, from first love, white gardenias from your soul mate, tulips from Mother's Day, and many more such memorable occasions. FPC kit is the best way to create treasured floral keepsakes using simple techniques at home. It is totally different from the traditional flower drying processes, as FPC keepsake albums and kits give you the power to keep the form, beauty, and color of all your floral memoirs.
Therefore, if you are targeting those emotional and deeply-in-love people who want to preserve even their first rose from their loved one, then FloralpreservationCo is the right platform. As an affiliate marketer you get hands-on:
10% commission

30-day cookie duration

Access to promotional material and dedicated support

Network partner- ShareASale
5. TouchNote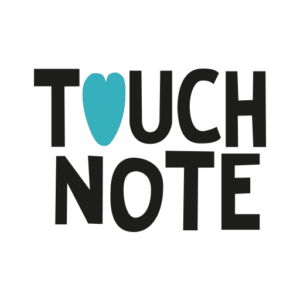 Personalized cards are the best way to share your true feelings with your loved ones. TouchNote is the world's#1 application for real photo cards, allowing you to stay close, irrespective of the distance. One can send actual photo cards, canvases, gallery frames, and greeting cards to foster their most valuable relationships with thoughtful messages. Whether it's a birthday card, thank you card, or valentine's day card. The app has over 1000,000 clients, and also offers a trial period for your first photo card.
Everyone loves that special personal touch when it comes to expressing their love, and TouchNote is the best medium for those people. By promoting the app, you get
 6. Tribute

Whether it is your first proposal, wedding day, graduation ceremony, anniversary, or any other special occasion, Tribute makes it easy to create a combined video mosaic that you can give as a gift on any significant occasion. You don't have to worry about the editing process, as its simple interface guides you through the compilations. You just need to invite your friends and relatives to join the event, collect videos for the event, and drag and drop the videos in any order you like. It's all simple, quick, and meaningful. They deliver your message either on a USB or on a 4 or 7-inch video card that can be played anywhere.
This is something very exclusive and lovely gesture to show your love and feeling on any important occasion. So, if you think your audiences are going to like this special way of expressing themselves, promote Tribute and get paid handsomely.
Great earnings

45-day cookie window

Full access to creative sales banners

Dedicated Publisher Manager

Network partner- ShareASale
8. ArtYourCat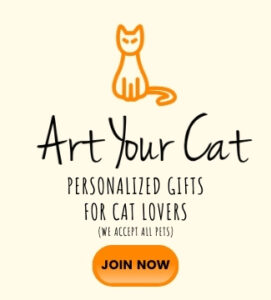 If you are still thinking of finding a perfect gift for your cat-lover friend or that special one, then ArtYourCat can help you in the process. You can buy a perfect gift for your loved one from a wide catalog of ArtYourCat that personalizes gifts based on your pet choices. You can pamper your love with their favorite pets featured on exclusive portraits, blankets, mugs, bracelets, charms, cards, aprons, e-cards, socks, towels, t-shirts, diaries, and more.
So, partner-up with this new pet sensation gift store and make some serious cash by promoting their unique pet-oriented gifts. As an affiliate marketer, you get:
15% commission

30-days cookie window

Higher conversion and satisfaction rate

AOV is $45-$50

Access to professionally designed display banners and text links

Access to promotional coupon codes

Network partner- ShareASale
9. 1800-Flowers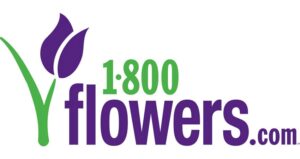 1800flowers is offering beautiful flowers and gifs for special occasions since 1976. They deliver fresh flowers internationally as they partner with the most trusted florists who deliver directly from their field to your home. Other than fresh flowers, 1800flowers also deal in gift baskets, plants, keepsake gifts, gourmet foods, chocolates, and much more to make your occasion very special and vibrant. They also guarantee 100% customer satisfaction by delivering fresh products on time.
As they cover wide-ranging gifting options, affiliate marketers can make good profits by promoting 1800-flowers in the best possible way. They get:
6% commission

10-day cookie window

Regular refreshing offers and creatives

Same day delivery options for customers

Monthly updated newsletters

High conversion rate

Network partner- Impact
Final words
It's for sure that this day is going to be a big one for all couples out there who believe in showing their love with stunning gifts and flowers. There will be some real cash flowing in the market, thus it's the best time for affiliate marketers to promote the above gifts and flowers for valentine's day.
If you are an established website owner, popular Instagrammer, blogger, Social Media Influencer, YouTuber, or an Affiliate Marketer who never leaves a single opportunity to bag some extra income, these top gifts and flower stores to promote on valentine's day are just for you.  
I hope you will make high commissions by promoting these popular flowers and gift stores on this Valentine's day.