In this post, the viewers will find the top 10 health and beauty affiliate programs that offer great products to their customers besides offering genuine commission rates for their affiliates.
Affiliate marketing is not only about making money from the promoted brands but to offer our viewers and customers the right type of product from the right source in the right and in an unassailable way. The affiliate marketers put their heart and soul to make the products look viable for use.
Today we are talking about health and beauty affiliate programs, a niche that requires better understanding and display of the marketed product. All the webmasters, bloggers, YouTubers, storytellers, Instagrammers, and social media influencers who work in the health, beauty, or lifestyle niches, these health and beauty affiliate programs are for them.
The niche is a little challenging as the marketed products require complete and fair detail to be disclosed. It can be in a form of how-to-use the product guide, top 10 trending products in the market, usage demonstrating videos, before and after stories, or a detailed review of that specific beauty or health product. All the promotions are linked with the affiliate links given by the dedicated affiliate network managers of the respective brands.
So, if you are a budding or pro affiliate marketer and thinking about investing your time and efforts in some niche, then health and beauty affiliate programs will not only pay you greatly but also help you in the marketing and presentation process. The brands you sign up for will provide you with the most persuasive banners, images and text links, updated data feed, special deals, offers, and additional top-performer commissions.
Why health and beauty affiliate programs?
The health and beauty industry generates over $500 billion in sales per year. The general products included in this category are colognes, hair care, and coloring, skincare, makeup, creams, sexual health care products, and feminine needs. Even during the Covid scenario, the health and beauty industry responded constructively to the catastrophe and expanded their product line, and manufactured in-demand health products like sanitizers, masks, gloves, and other natural skincare products for frontline workers.
The economic magnitude of the COVID-19 epidemic on brands and stores will be far greater than any downturn, but there are strong signs that the health and beauty industry will prove indestructible due to the prolific decision-making of new and existing brands. The shift in the production line will not only ensure companies survival but also their long-term strategies for combatting such situations in the future.
So now let's have a look at the top 10 health and beauty affiliate programs that pay considerable commissions to the affiliates. Before investing your precious time and hard work in this niche, the affiliates need to understand that the products you will be endorsing will not be priced higher, but will create substantial recurring income as the brands usually offer 2-tier sale commissions.
Top 10 Health and Beauty Affiliate Programs
1. Aiden.Health

Aiden Health delivers bulk hygiene essentials and supervision to all those firms who are starting over their operations in this pandemic situation. They deal in a variety of respirators, masks, gloves, gowns, sanitizers, face shields, shoe covers, testing kits, and cloth masks. They carefully examine the brands they work with, besides keeping a thorough check on the producers, sellers, and documentation of all the products they deal in. The products are delivered directly from the factory to maintain the quality and minimize the cost and effect on the organization's shoulders. They have the capacity of producing 1 million NIOSH weekly as well as 1 billion units of PPE monthly across all factories.
Many big companies are making a comeback after this Covid ordeal. But as it will still take another full year to get vaccinated for the disease, all organizations must keep their employees safe and sound. Promoting Aaiden. Health products will be profitable as companies will look for bulk suppliers who offer quality products at low cost and directly from the factory.
Aiden, the Health Affiliate Program Offers
10% standard commission and 15% premium commission rates

45-day cookie window

Access to attractive banners, text links, updated newsletters, great deals, and offers

Network partner- ShareASale
2. Aletha.Health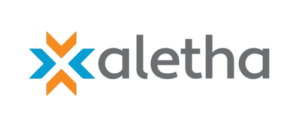 Aletha Health was stated by licensed physical therapist Christine Koth who is also the creator of the Hip Hook. They excel in offering the missing pieces to your pain puzzle. Whether your body is dealing with hip pain, knee pain, or back pain, you will get a better solution to completely cure them with Aletha Health's products like tight hip twisted core book, hip hook, and hip flexor release ball. The Hip Hook is the world's first tool designed specially to emancipate tightness in the psoas and iliacus musculus. The creator of hip hook believes that simple lifestyle changes can lead to reflective results in our health.
The product can be of great use to many who suffer from chronic health issues like pelvic pain, glute pain, nerve pain, tight hamstrings, hip flexor tendonitis, and more. So, promoting Aletha Health will be beneficial to all the affiliate marketers dealing with health and lifestyle-related niches.
Aletha. Health affiliate program offers
Up to 20% commission

Free shipping on all US orders

10% off on your order

30-day cookie window

Creatives accessible via the interface

Network partner- ShareASale
3. Care by Design Hemp

CDH is a leader of the CBD revolution treating ailments with the roots. They offer CBD tinctures and pills, both manufactured in clean environments mixing CBD with MCT coconut oil for better absorption. They also add plant-based terpenes for extra healing benefits. The products are thoroughly tested to rule out any presence of adulterants and pesticides, and guaranteed by a team of researchers, doctors, and caregivers with years of experience.
As many people believe in treating their ailments with CBD products, promoting the same will be beneficial to potential affiliate marketers.
Care by Design Hemp affiliate program offers:
10% sale commissions

30-day cookie duration

Hassle-free distribution of CBD products for adults, seniors, and for those markets outside of legal cannabis

20% off discount coupons

Access to the latest text and links for promotional purposes

Network partner- CJ
4. Chantecaille

Chantecaille offers a wide range of vegan-friendly and cruelty-free skincare products. They believe that every plant and flower has medicinal properties that can be combined with smart science and pure ingredients to create pure skincare and makeup products. The Chantecaille perfumes and skincare products are free from phthalates, sulfate detergents, artificial scents and colors, GMOs, palm oil, petrolatum, and mineral oil. They also believe in giving back a major part of their profit to charities that safeguard wild species and environments.
Nowadays, all young women prefer natural skin care products that do not blemish their look in the long run. So, affiliate marketers will benefit greatly by promoting the Chantecaille natural skincare range of products.
Chanecaille affiliate program offers:
8% commission

45-day cookie duration

Free shipping of products

Network partner- CJ
5. Design Essentials

Design Essentials haircare was established in 1990 with the motive to offer high-quality hair care solutions to the women of today. The premium products are invented to permeate your hair with a natural balance of proteins and vitamin essentials making them more manageable. They also offer knowledgeable guides on how to use their products effectively in the salon or at home. One can shop the products as per their hair treatment, problem, and texture. So, whether your hair needs conditioning, straightening, curl-enhancing, volumizing, or moisturizing, DE has a solution for all hair conditions.
If you have a big social media following or a website or blog dealing with similar topics, then the DE affiliate program is for you.
Design Essentials affiliate program offers:
20% commission for influencers and 30% commission for pro hair stylists

Offers customized agreements as per your site's traffic, engagement, and number of followers

Access to free samples, exclusives offers/discounts for your customers, and other marketing material

Regular cash bonus rewards

60-day cookie duration

Network partner- CJ
6. Hearing Direct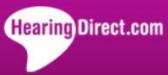 Hearing Direct is a world pioneer in hearing aid products. As a leading hearing aid specialist, it offers a broad range of hearing aids, phones, and accessories. Hearing health is important to all and one needs reliable assistance to get that same comfort again in life. Hearing Direct helps the puir with quality hearing aids at completely affordable prices (90% cheaper than the market rates). The users get dependable and unnoticeable devices, from ITE (In the Ear) to BTE (Behind the Ear) aids along with a wide-ranging selection of dedicated alarm clocks, mobile phones, alerting devices, accompanying accessories, and tinnitus relief products.
Affiliates dealing in health-related blogs can include Hearing Direct to make some nice quick cash.
Hearing Direct affiliate program offers:
7. Ketogenic Smart
 
Obese people are more prone to health risks, and thus it is always advised to follow a healthy diet to keep the body fit and up. The Complete Ketogenic Guide helps you in losing weight and feeling groovy with a smart keto lifestyle. The complete package gives access to a healthy keto lifestyle, weight loss tips, keto foods, recipes, meal plans, and the science behind ketosis. The Keto diet is popular as it helps in rapid weight loss, supports heart health, healthy sleep cycles, boosts energy and performance, and improves focus and clarity.
Keto smart lifestyle is embraced by many youngsters as a key to a healthy life, as it is effective, stress-free, and easy to adapt. So, if you too have a YouTube channel or are an Instagram influencer, then you can review this guide, or share its recipes benefit through your own experience.
Ketogenic affiliate program offers:
USD 15 or $19 CAD commission

Average sale -$44.95

Access to banners, text links for promotion

Network partner- ShareASale
8. Monastery

Monastery offers the world's finest collection of botanical skincare range of products made from plant oils and absolutes. The brand was introduced by Athena in 2011, by keeping in mind her grandmother's holistic recipes for repairing and cleansing the skin. The collection of Monastery skincare is a blend of the best nature has to offer. Each ingredient used is of top quality and is in the purest form with no salts, fillers, and alcohol.
So, as an affiliate marketer if you have a client base preferring only natural products, then Monastery can be a good option to generate affiliate income.
Monastery affiliate program offer:
3-5% commission

30-day cookie window

Average order value – $200

Worldwide shipping for your customers

Special holiday gifts

Access to regular newsletters and sign-up discount

Network partner- CJ
9. Zoya Botanicals Direct

Zoya Botanicals Direct is a CBD firm offering high-quality CBD products and branded merchandise at a very affordable price. Buying CBD products from Zoya not only helps you in making your life better but also those who get support in their lives via charities. They procure the top and most viable CBD products from US manufacturers and offer the same to the customers at a bargain price. Their best CBD products include oils, muscle creams, freeze creams, tinctures, liquid soft gels, gummies, capsules, skin cream, pet products, and bath powders.
Zoya Botanicals Direct affiliate program offers:
20% commission

120-day referral period

Network partner- CJ
Wrapping up- Health and Beauty Affiliate Programs
The above-mentioned health and beauty affiliate programs offer considerable commission rates to their affiliates. Now it entirely depends on the affiliate marketers to showcase their marketing skills and promote these brand's products effectively on their websites, vlogs, or social media channels along with the provided affiliate links.
Irrespective of the current scenario, the health, and beauty industry will never face a major decline as people will never stop caring for their health and outer body. It might be that they won't be able to afford very expensively for a particular time frame, but they won't stop purchasing health and beauty products. Moreover, the brands you promote will take care of the conversions by tossing exclusive offers and discounts for your interested customers so that they can buy them easily.
If you ask for recommendations, then Zoya Botanicals Direct offers the highest commission rates plus a maximum referral period. Next will be Design Essentials and Aletha Health with the same base commission but low (30-60 day) cookie duration. Design Essentials offers a 30% commission for hair professionals, so if you fall in the category, then you can get make a fast income.
I hope you will take advantage of these top 10 health and beauty affiliate programs by promoting their products in the right way to the right users. If you want to know about any other popular affiliate programs, do let us know in the comment sections below.