In this post, you will learn about eight best website builder affiliate programs that will fetch you high commission with timely payouts and assistance.
Website Builders are the helping hands for bloggers and digital marketers who don't have experience in website building and development. Not everyone who dreams of creating a profitable website can do the designing and coding by himself. One needs the skills or a guiding hand to lead the path.
These website builders have made web development, coding, and designing tasks very quick and straightforward by saving the money spent on hiring professional techies. Website builders are the ideal DIY platforms for every blogger, site owner, or digital marketer, as they save time and money, thus concentrating on productive notions.
The tools and useful techniques offered by the website builders make your life stress-free as you don't have to follow up with any web developer for guidance. From editing features to ADI, from advanced web apps to professional features, these excellent website builders provide life- domain, analytics, mailbox, and many such multifunctional features.
Now, as you know that website builders are the essence of every website, then why not go for the fantastic money-making website builder affiliate programs. The website builder affiliate programs are great for affiliate marketers to promote on their content-based site.
They can promote them via videos, reviews, top-10 lists, or how-to guides. So, let's check out the top 8 best website builder affiliate programs paying good commission to their affiliates.
8 Best Website Builder Affiliate Programs 2020
1. Wix: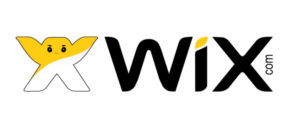 Wix is a free website building tool and used by over 110 million users. You can select any process to create your website in the most efficient yet simple way. Its user-friendly and mobile-optimized features make it possible to create any site without having any knowledge of coding.
The multifunctional features include Wix editor, ADI, Corvid by Wix, professional features, along with Wix music, bookings, blog, stores photography, video, events promotional features. The premium plan is priced at $7.50/pm.
Wix affiliate program offers:
$100 for every conversion
Unlimited referral earnings
30-day cookie window
Creative high-performing resources
Spontaneous dashboard with all details, analytics, and reports
Sign up link- https://signup.wixaffiliates.com/
2. Weebly: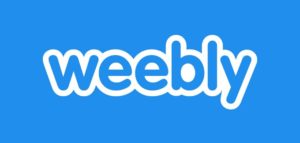 Weebly is the second best platform for creating blogs, websites, or online stores. You will get access to the most beautiful and customizable templates, designs, and tools to build your site that grows exponentially. Weebly is now a segment of Square product suite. With the help of Weebly's drag and drop website builder, cohesive eCommerce platform, and reactive themes, you can develop a professional website without any technical experience. Weebly has over 45 million users, and its subscription starts at $5/pm.
Weebly affiliate program offers:
30% commission
120-days cookie policy
High EPS+$60
Network partner-ShareASale
Payment via check, Payoneer or direct deposit with minimum $50 in your account
3. Website.com:

Website.com is a leading hosting firm founded in 2005 that also has its site builder for those who don't have any technical expertise in website designing. Till now, it has 7 million web pages created, 400+ internally designed templates, 800K + happy customers with the best rating in the market. Some of its customizable features include headers, footers, menu bars, page backgrounds, and many other multi-designing features.
Website.com affiliate program offers:
4. Ucraft:

Ucraft was established in 2014 with the help of a few designers. Till now, it has 360,000 active users worldwide. It consists of a comprehensive collection of advanced features to create and manage your website like a pro. It is a multilingual website with tons of editing, designing, media, eCommerce, integrations, domain, blogging, SEO features with the best support in the form of YouTube tutorials. Ucraft subscription starts at $10/pm.
Ucraft affiliate program offers:
25% recurring commissions
Powerful tracking software
Engaging graphics for high conversion rate
Dedicate account manager
Sign up link- https://ucraft.tapfiliate.com/
5. Simbla:

Simbla is for those web applications and SAAS product developing sites that require no coding. Simbla was founded in 2014, with the team having more than 15 years of experience in website building platforms and web-based solutions. The features that make Simbla stand out from the rest are- web app builder, online database builder, amazing website building tools, drag&drop, mobile and tablet responsive, hosting SEO, Bootstrap3, domain, and data security. Simbla's plan starts at $6/pm.
Simbla affiliate program offers:
6. Template Toaster:

Since 2009, Template Toaster is an all-inclusive solution for building exceptional websites in all types of niches. The feature includes contemporary templates, available widgets, SEO tools, and in-built drag and drop UI and all that you want to power your idea, irrespective of your techie abilities. With one million users globally, the platform is potent enough to create your website with any CMS including -WordPress, Joomla, Magento, Drupal, WooCommerce, HTML, PrestaShop, etc. TT's Standard Edition plan starts at $49/pm while Professional Edition at $149/pm.
Temple Toaster affiliate program offers:
16% commission on each sale or $25 on Professional Edition
120-days cookie policy
Monthly payments via PayPal, or wire transfer
Network partner- Avangate
7. Duda:
Duda is an award-winning and leading web designing platform for small businesses. They cater their service to freelancers, agencies, online publishers, hosting firms, and web professionals. Duda is power-packed with collaborative and client management tools to create a multifunctional and responsive website. Till now, Duda has hosted over 12 million websites. The Basic plan of Duda starts at $11.20/pm.
Duda affiliate program offers:
$35 to $100 per sale commissions
30-day cookie window
Network partner- ShareASale
8. Strikingly:

Strikingly is yet again, a powerful platform for website building for many creative minds and business tycoons. The website structuring takes less than 30 minutes, with zero technical expertise required. The main features include domain names, no transaction charges for simple stores, social feeds, contact forms, blogs, analytics, etc. The subscription starts at $8/pm. The forever free plan includes unlimited free sites, domain, 5 GB monthly bandwidth, customer support, and 1 product per site.
Strikingly affiliate program offers:
Earn up to $100.80 for every new referral
No limits on monthly payouts
Never expired cookie policy
High conversion rate and excellent resources
Sign up link- https://affiliate.strikingly.com/
9. Site123:

Site123 is a free website builder and a perfect solution for private or corporate internet users. It offers great tools that would take away the tedious and brain-scratching task of designing and coding a website. The features offered are divided based on a different type of website, eCommerce, blog, or domain. 
Create a beautiful website with fantastic features like website editor, free hosting, mobile responsive, customized domains, SEO tool, and much more. The free version comes with a limited set of features while the premium version is priced at $5.80/mo. You also get 14- day money-back guarantee to try and get fully satisfied with the features. 
Site123 affiliate program offers:
Earn up to $182 for each sale

Tracking conversions

No third-party interference

Attractive banners to use

Fast payments via PayPal

Minimum payout $300
Sign up link- https://app.site123.com/manager/login/sign_up_general.php
10. GoDaddy Website Builder:

GoDaddy is well-known for its hosting services, but its website builder is no less than a miracle for your very first website. Its data-driven technology helps you in going further online with the power of AI. 
The features that help in creating the best online experience include customizable themes, update from any device, responsive design, rapid page-load performance, Insight data, SEO, email marketing, web analytics, and much more. Its website plus marketing tools Basic plan starts at $10/mo. 
GoDaddy Website Builder affiliate program offers:
10% commission

No cost or minimum purchase

Select from a wide range of banners, texts

Network partner- CJ
11. SiteJet: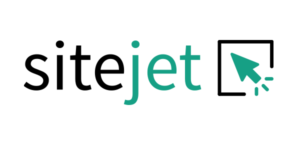 SiteJet is an all-inclusive web designing platform that quickly collaborates with teams and clients to manage and launch your site. You can create cost-effective and extraordinary results by collecting information, building sites, getting feedback, launching a site, and multi-language support to the clients with the help of a self-service portal, CMS, and ticket system. 
The list of intuitive features includes 120 prebuilt responsive setups, drag & drop 100+ templates, HTML, (S)CSS, and Javascript designing, and workflow features. SiteJet's Professional plan starts at $5/mo. 
SiteJet affiliate program offers:
25% recurring commission

Dedicated Manager

90-day cookie length

Monthly newsletters with promotions

Network partner- ShareASale
12. B12: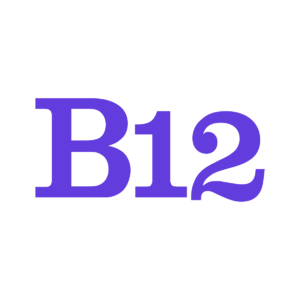 B12 is a new player in the website building market but has intuitive human-assisted AI to build your website quickly. Despite being new to the market, B12 has all the technology required to create a fascinating website, and till now it has created 100K + responsive websites with its pool of brilliant 45+ team members.
Its developing set of tools include professional design, SEO, eCommerce, easy importing, custom CSS & HTML, booking & scheduling, blogging, social feeds, etc. B12 offers a free edition to build a website, and its Basic plan starts at $24/mo.
B12 affiliate program offers:
$200 online sale commission

30-day referral period

Up-to-date marketing materials

Complete tracking of earning

Network partner- Impact
13. Zyro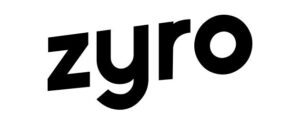 Zyro gives you everything you need to start, manage, and grow your business online. No design or coding skills needed.
Get up to 70% commissions
Complete data transparency
A friendly account manager
Email: [email protected]
14. Optimize Press

Optimize Press is one of the leading landing page platforms for WordPress it has the most comprehensive tool for almost any kind of function on your site.
Earn 30% Per Sale on Front End Sales
20% Recurring on Plan Renewals
Good Support ticketing system
Join the OptimizePress at https://www.optimizepress.com/affiliate-program/
Conclusion
All the above website builder affiliate programs are worth giving a try as they all are free to join. The commission offered by these tools is quite high, and the team very well takes care of the marketing stuff and links provided to the affiliate marketer.
If you are looking for a user-friendly website builder, then Wix and Weebly must be your first choice. For earning excellent commissions, Strikingly and Website.com offer huge revenues. You can promote the tool via review post, how to create website articles, or top-10 lists. If you are a vlogger, then publish the above website builder affiliate programs through high-quality videos by informing your viewers about the website building tools.
I hope you liked this post on the best website builder affiliate programs. Do share this post on social media channels or with your friends.