Keeping kids busy is the most challenging task for moms. It is also because kids get bored by playing with the same toys again and again. They need new and engaging toys or craft stuff every time they sit for playing or conducting enjoyable activities. In recent times, the kid's subscription boxes have come up as an emerging trend.
These kids' subscription boxes contain different kinds of play-based activities for kids that encourage child development in an enjoyable and explorative way. Every month, a new research-based box of various activities is delivered at your doorstep.
The advantage of these kids' subscription boxes is that the activity box is designed by keeping kids age in mind and is designed by child psychology experts and tailors to the 12 main development areas of a child. The kids enjoy and keep themselves busy in new activities every day. Once you subscribe to its package, every month, a newly-designed activity box is delivered at your home.
Now, as we know the scope of the field, the affiliate marketers can bank on the opportunity by joining the affiliate programs of the recognized brands. The market is huge for kids, and the money-making opportunity is worth the try for every affiliate marketer. Let's get to know these award-winning and age-appropriate kids subscription affiliate programs.
Who can promote the kid's subscriptions affiliate programs?
All the social media, press, influencers, bloggers, website owners, and vloggers can promote these kids subscription box affiliate programs easily. The content or video put on your site must be impressive and easily understood by the readers. Vloggers must use high-quality videos to explain the purpose of the kids' subscription box and how it will add value to the kids' life.
9 Best Kids Subscriptions Affiliate Programs
1. Flintobox:


Flintobox is an Indian company that delivers educational activity boxes for kids. Created on a learning basis, the firm makes resources for Early Child Development every month. Flintobox follows a subscription-based model and sends the boxes direct to a child's doorstep.
Flintobox affiliate program offers:
3 Months EPC: INR 3.26
1 Week EPC: INR 4.97
Type: CPS
Minimum order value- INR 400
Network partner- Cuelinks
Sign up link- https://www.cuelinks.com/campaigns/flintobox-affiliate-program
2. Green Kids Craft:

The motive behind creating GKC was to help next-gen creative leaders. The STEAM subscriptions created by them are filled with opportunities that spark the imagination level of kids. The STEAM kits, edifying toys, environmental-friendly toys, and learning crafts and science experiments, bring in innovation, knowledge, and fun to children aged 2-10+.
Green Kids Craft affiliate program offers:
$10 commission on all renewing subscription sale
$8 commission on all non-renewing Gift Subscriptions
15% commission on all shop orders
Coupon sites earn $7 per subscription order
Network partner- ShareASale
60-day cookie window
3. Candy Club:

Candy Club is for those kids who love eating candies. CC finds, curates, and delivers the world's best candies to your home. They have partnered with a few retailers and famous candy produces so that kids and as well as adults can enjoy candy subscription boxes every month. CC offers 1,3- and a 6-month subscription.
Candy Club affiliate program offers:
Commission as per agreement
Complete marketing material
Tracks referrals and compensate you for advertising
Network partner- Impact
4. Kiwi Co: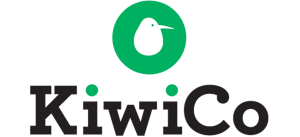 KiwiCo was designed to commemorate kids' natural imagination and inquisitiveness while assisting parents who want to bring inspiring experiences to their juveniles. Kids with artistic poise don't assume one "right way" to create things with blocks, paint a picture, or resolve a problem. The projects designed by them are designed by creative minds, reviewed by experts and tested by kid testers.
Kiwi Co affiliate program offers:
Content-based sites earn $20 for reintroducing (Join) & $10 for non-renewing (Gift) subscription orders. Coupon sites make $7 per subscription order
Earn 10% commission for store orders
30-day cookies window
A dedicated manager and exclusive coupons
Network partner -Impact
5. Kid Wonder:

Kid Wonder is a monthly educational craft and activity box for children. It is indeed the best solution for those parents who are too busy with their schedule, thus offering kids with stimulating hands-on edifying activities and high-class materials that will promote learning through play. The subscription box is available for age groups 3-6 every month.
Kid Wonder affiliate program offers:
6. Crate Joy: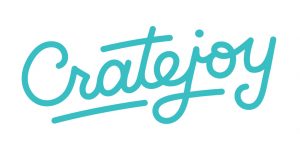 Crate Joy deal with many kinds of subscription boxes, kids being one of them. The kids' subscription boxes have all recognized brands of educational toys, books, and activity boxes suitable for kids and teens. Crate Joy features the most exciting gifts and subscriptions in the world, practically all in one place.
Crate Joy affiliate program offers:
15% commission
Bonus for featured listings updated monthly
30-day cookie policy
Network partner- ShareASale
7. Toucan box: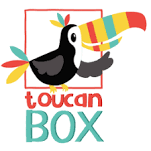 Toucan box subscription box helps in unleashing the kid's creativity through crafting. The craft boxes are designed by former teachers, artists, and educators. Utilizing Science, Technology, Engineering, Arts, and Maths (STEAM) as main points, kids should be thinking artistically: perceiving, scheming, creating, communicating themselves, and unravelling problems to finish their project with great fun.
Toucan Box affiliate program offers:
CPL of £1.00 for each 50%off 1st box redemption
8% CPA for each toucanBox shop conversion
Offers logo, banners, promos, and links
Network partner- Affiliate Window
30-day cookies
Dedicated affiliate team and all marketing material
Sign up link- https://ui.awin.com/merchant-profile/6056
8. Highlights: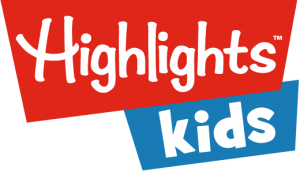 Highlight is a trusted platform for parents and teachers who want their children to grow in every aspect of life. Through their admired magazines and books, on multi-platform digital experiences, digital apps, toys and games, a podcast, and more, Highlights assure kids entertainment with learning at all times. It is a favourite universal media brand devoted to helping children become analytical, creative, thoughtful, and self-confident through involving content and fostering experiences.
Highlights affiliate program offers:
10% for magazines and book clubs and 5% for shop
30-day cookie
Complete promotional inventory
Network partner- CJ
9. Kids In The House:

KITH is the parenting content platform with 9000 videos from 500+ experts, including doctors, pediatricians, nurses, coaches, and educators. Its subscription platform offers Kids in the House TV with humorous parenting drawings and discussions with professionals and celebs. It will surely work wonders for many parents worldwide.
Kids in the house affiliate program offers:
Final thoughts
I hope you will give a try to one of the above kid's subscription box affiliate programs. Kids capture the significant market share when it comes to choosing their stuff. The above-mentioned kids' subscription boxes have lots of engaging, enjoyable, and educative activities to keep them busy for long hours. Moreover, there is a whole new box of learning activities delivered to the customer's doorstep every month.
Overall, the kid's subscription box affiliate programs are an excellent opportunity for bloggers, social influencers, and website owners to make quick money via commissions. You can promote them effectively on your blog with great content on any of the brand, how-to-apply for subscription post, or top-10 list.
If you want to know about any other affiliate programs, do leave a reply below.