This post is targeted at listing the top 10 sports and fitness affiliate programs for earning easy money. These affiliate programs will benefit not only the industry leaders but even naïve affiliate marketers who are building their career with digital marketing.
Sports Industry and its whereabouts
There is no reason to deny that the industry has flourished in the last decade and the global sports market will reach a CAGR of 5.9% to nearly $614.1 billion by 2022. One has no idea how much opulence has sports and fitness industry gained even in the year 2020 which was a setback for many popular products of the market.
The US sports industry alone had an extraordinary leg up to revaluate its business model in the first few months of the pandemic. Though the big sports events like the Olympics and European Championships were put on hold, many virtual events took over keeping the traditional events broadcasting aside.
The sports industry never saw a major setback and was able to hold the grounds even in the pandemic situation. If we look at the micro aspect, people at home with no access to the open-air, remodeled their homes and outer spaces into a cozy fitness place by flaring up the distribution of other kinds of fitness and sports equipment like gymming goods, footballs, yoga stuff, etc.
The sports and fitness affiliate programs are ever popular as this industry can never face a hitch in any scenario. There can be a gradual shift towards specific kinds of equipment from time to time (like weather, place of residing, and space affect the market), and the marketing strategies are exhibited as per the ongoing vicissitudes.
So, whether you are a blogger, YouTuber, Instagrammer, or have a website displaying sports and fitness related products or content, these top 10 sports and fitness affiliate programs are lucrative ones. You just need to formulate the best marketing strategies and campaigns to drive more profits. Let's find out the best sites paying the highest commissions to their affiliate for competent promotions.
Top 10 Sports and Fitness Affiliate Programs
1. Eastern Mountain Sports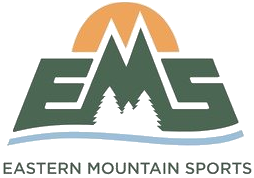 Making good profits as an affiliate marketer will not be a problem with EMS as it deals with all kinds of sports and fitness gear. The site offers sports equipment of all major top brands like North Face, GoPro, Thule, etc. EMS is a well-known name when it comes to quality outdoor sports equipment with over 60+ retail stores.
 One gets sports products for all age groups and all kinds like camping, climbing, cycling, paddling, paddling, and fitness gear like shoes, apparel, nutrition, etc. Both offline and online stores are flooded with the best discounts and offers with a full refund policy for dissatisfied customers.
Eastern Mountain Sports affiliate program offers:
2. Fanatics

Fanatics is a leading online retailer of licensed sports goods with a collection of over 5,00,000 products. The site reaches overall main practiced sports leagues like NHL, MLS, NBA, NFL, College sports along with international events like FIFA, World Cup, Club Soccer, Olympics, etc. To keep up their conversions, they offer the best in-house customer support, a Jersey Assurance Program, various shipping options, great offers, and more.
Fanatics affiliate program offers:
Up to 10% commission

Network partner- Impact Radius
3. LeftLane Sports

LeftLane claims to have the highest number of sales every day than any other sports website. The site offers world-class sports merchandise for men and women including clothes, footwear, and other related accessories. To keep the customers involved with them, Leftlane offers no-sweat 90-day returns, the lowest price guarantee, instant site access, and a 14-day price drop guarantee. The brands associated with LeftLane are KEEN, Marmot, Salomon, Asics, and more.
LeftLane Sports affiliate program offers:
4. Fitbit

Fitbit looks at your fitness perspective from a different angle by giving you a range of products to track your activity like weight, heartbeat, sleep, food, and exercise. Along with trackers and usual watches, Fitbit offers other accessories like smart scales, premium apps with guided programs, success stories, advanced insights, sleep tools, dynamic workouts, and mindfulness. One can reach their fitness goals through these powerful Fitbit trackers.
Fitbit affiliate program offers:
3% commission rate

High conversion rate

Cross-device enabled

Access to the most responsive CJ and Fitbit affiliate management team
5. Body Building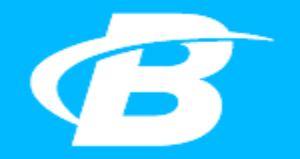 Body Building is the most visited fitness site worldwide being the #1 online sports nutrition retailer. The site deals with every aspect of health whether it is your protein and vitamin intake, performance, gym equipment, fitness accessories, fan-fave clothing, weight management consumables, along with 1700+ nutrition recipes, 3000+ exercise videos, 19000+ guiding posts, and workout tracking tools. It is an all-inclusive platform offering tools, technology, support, and products one needs to build muscle, lose weight, and be the fittest one.
Body Building affiliate program offers:
8% commission on new orders and 3% commission on recurring orders

2% commission for coupon-only sites

Payment takes place every 45 days

The minimum payout is $50

Network partner- Impact Radius

Sign up here- 

https://www.bodybuilding.com/store/affiliate.htm
6. Total Gym

As we said earlier that many fitness freaks converted their home into fitness institutes during the Covid-19 pandemic, Total Gym helped such people to make it happen. Total Gym is the best home exercise gear for those who give priority to fitness. The brand is recommended by Christie Brinkley, Chuck Norris. One can perform 80+ exercises on a single Total Gym machine and reshape their body. Its health and fitness blog provides morning routines to stay fit, the latest fitness trends, hot workouts, and more. Along with the Total Gym machines, one can also buy Total Gym Tv, DVDs, attachments, and tools.
Total Gym affiliate program offers:
Commissions rates- 5% for Core Trainer, 7.5% for Full Units, 3% for Attachments, and 3% for DVDs

45-day cookie duration

Access to the dedicated affiliate management team, banners, and HTML codes to be put on sites

Network partner- CJ
7. Soccer Garage

If you are looking for a one-stop-shop for your football craziness, then the SoccerGarage is the place to be. The online store offers all types of football, baseball, hockey, rugby, soccer, softball, and volleyball equipment ranging from jerseys, shorts, balls, sticks, gloves, bag packs, etc. It is headquartered in California and is one of the biggest online retailers of soccer equipment and apparel in the US. They also deal with soccer DVDs, football tables, and equipment for the referee.
Soccer Garage affiliate program offers:
7-10% commission rate depending on the sale made

Average order value- $100

60-day cookie window

The average conversion rate is over 3%

Access to the full data feed, support, and promotional material

Network partner- CJ
8. Road Runner Sports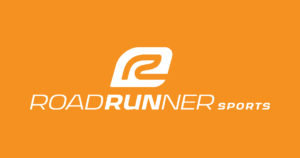 For the last three decades, RRS is producing top-quality shoes, apparel, fitness trackers, skincare, electronics, nutrition products (supplement, drinks, bars, gels, chews), and much more for men, women, and children. They have more than 8 million VIP family members who trust their products and quality. It is the only sports gear firm that offers 90-day Perfect Fit Promise on its shoes, custom insoles, and R-Gear socks. You can return them if you don't like the product even after 90 days of purchase.
Road Runner Sports affiliate program offers:
9. Hidrate Spark

The next wave in hydration is here with the smart water bottle by Hidrate Spark with a link to your mobile app. The bottle will blink when it's time to drink water and sync to your daily goal of water intake. One also gets additional reminders for appropriate water intake based on their sex, weight, weather, height, and elevation. The bottle syncs completely with fitness trackers like Fitbit and Apple watch. Other products include Wave Electrolyte powder, and accessories like charger, battery, green glowing sensor, chug lid, straw lid, etc.
Hidrate Spark affiliate program offers:
10% commission on each sale

The average order value is around $70

7-day cookie duration

Network partner- ShareaSale
10. Jump Sport Fitness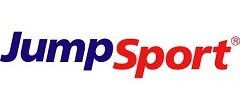 Fitness freaks often love working out with trampolines. Jump Sports deal with safety enhanced trampolines particularly designed to reduce jumping surface injuries. It is an award-winning firm and a leader in trampoline safety and produces safe, fun, and edifying toys and fitness products to be loved by all age groups. Jump Sport Fitness trampoline training products and accessories like handlebars, plyo-fit extenders, and resistance bands help in improving balance, stability, and core engagement.
Jump Sport Fitness affiliate program offers:
Fitness professionals earn 8% commission on new orders and 4% on recurring orders

Other earns 4% commission on all sales

30-days cookie duration

Average order value -$300

Network partner- ShareASale
Wrapping up
I hope these top 10 sports and fitness affiliate programs will benefit you gradually if you put your heart and soul into the promotions. Instagrammers can put up their success stories along with product promotion and the link in it. Other website owners and bloggers can promote these sports and fitness affiliate programs by putting up great content listing top online stores, reviews, and how-to-use guides. The social media marketers use attractive banners and real pictures along with the latest offers and discounts running online on the respective stores.
Well, it entirely depends on your creativity to promote a specific brand or online store. I would recommend you to go with Hidrate Spark, SoccerGarage, Fanatics, and LeftLane Sports as they offer great incentives to thriving affiliate marketers. Moreover, these are recognized brands and have a huge list of loyal customers. So, start working on the niche seriously to become a successful affiliate marketer.