In this post, we will be targeting home and garden affiliate programs paying excellent commission to the affiliates.
As an affiliate, you might not take the home and garden niche so seriously, as there is no big number of blogs related to it. But to be honest, whoever has taken this niche seriously is making seven-figure income just like that. So, have a look at the facts supporting this trend and decide for yourself.
Home and garden affiliate programs will surely spruce up your affiliate income if you know the right way to promote to the right audiences. If we talk about numbers, then the latest report of Grand View Search shows that the gardening equipment industry is expected to reach $102.3 billion by 2025.
The reason for this shift is demographic conditions and lifestyle changes. 20% of the young population takes home gardening as a recreational pursuit. A great number of millennials desire to protect the environment and aim at producing organic and natural products.
Around 40% of baby boomers are passionate about gardening and possess a wide range of gardening tools to make beautiful gardens. And also, the market offers various gardening options for small spaces or indoor gardening like herb gardens and hanging gardens.
So, looking at the latest trends, there is a huge diversion towards home gardening, and the niche promises desired results for the budding affiliate marketers.
Let's go through the home and garden affiliate programs and find out how much they pay to their dedicated affiliates for promoting their products.
Best Home and Garden Affiliate Programs
1. Aerogarden

Aerogarden is the product of Miracle-Gro that focuses on no mess, and only plug and grow system for enclosed gardens. The advanced indoor gardening technology will make your life super easy and convenient especially if you want your pure herbs from plants directly to your plate. Growing plants in water than soil takes less time and has no herbicides, pesticides, and non-GMO seeds.
Aerogarden offers you a variety of indoor gardening options like farm family, bounty family, sprout, harvest family along with seeds, grow lights, and other useful gardening accessories. The site has enough resources in the form of guides and blogs to give you precise info on gardening techniques.
Areogarden affiliate program offers:
2. Succulents Box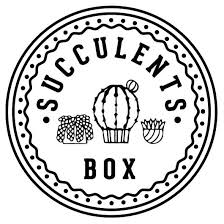 Succulents are the most affordable, environment-friendly, and beautiful small plants that hold a special place in the heart of serious gardeners. Succulents Box offers more than 200 types of succulents grown in Southern California, including special and peculiar ones. People prefer this kind of plants as they require less care as compared to other home plants, and also are a good choice for home décor and gifting.
The best part about succulents is that they can grow in less water and even poor soil with no nutrients in it. They are a symbol of strength, accord, and persistence. The organically grown succulents box starts at as low as $5. Succulent Box is featured on Yahoo, Refinery29, Apartment Therapy, etc.
Succulents Box affiliate program offers:
3. Sunny Plants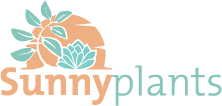 The owner of Sunny Plants received a package of mixed cacti and succulent seed as a gift on the 16th birthday. From there he got fascinated with the plants and studied Plant Biology, and came up with the idea of Sunny Plants. The site offers a huge variety of seeds, plants, cactus cuttings, mini & hard succulents, accessories, and gift cards.
In their recent blogs, you will have enough information on cacti and succulents, and also why they do not use any pesticides on them. At SunnyPlants, you will get everything related to the beautiful, small, and care-free plants like succulents and cacti. The variety is good enough for succulent lovers.
Sunny Plants affiliate program offers:
4. 46 & Spruce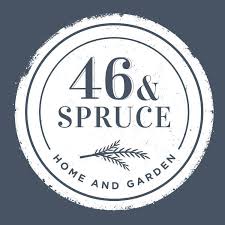 46 & Spruce is one of a kind online store that offers all beautiful stuff related to home and garden. From planter boxes to wedding centerpieces, and florist supplies to terrariums, one can get everything to make their home and special events extraordinarily beautiful. Their fresh ideas and magnificent pieces spruce up your home and garden space in no time.
Along with the fantastic collection of flowers, plants, and vases for every occasion, 46 & Spruce also has a blog featuring the latest and creative home décor ideas just for their customers. It is for sure a place to get inspired and get the most artistic ideas for your home and garden.
46 & Spruce affiliate program offers:
5. Gardeners' Supply Company

Gardener's Supply Company offers everything for a perfect indoor and outdoor garden tools, ideas, and plants. They offer friendly and knowledgeable solutions to the first-time gardeners, along with the most innovative products, an extensive how-to library, and a team of helpful gardeners to help at every step of gardening.
Apart from the best advice, you get a whole lot of home and garden solutions like planters, raised beds, accessories for yards & outdoors, houseplant supplies, grow lights, plant stands and trays, DIY kits & kitchen tools, and much more. Overall Gardener's Supply Company is a one-stop destination for beginners as well as pro gardeners.
Gardener's Supply Company affiliate program offers:
6. Seeds Now

Seeds Now is a privately owned and family-run firm that aims at growing organic food in the easiest possible way. They sell all types of herbs, flowers, vegetable and fruit seeds along with seed banks, variety packs, gift ideas, and other gardening related supplies. All their seeds are pure legacy, non-hybrid, Non-GMO, open-pollinated, and un-treated.  
Their site features all their best and top-selling products from all the categories, so it is easy for everyone to decide which products to go for. The seed storage vaults offered by them are the best ways to extend the life of the seeds and also, they are water, pets, insects, and rodent resistance. The sample packs start at as low as $0.99, and they keep even host weekly giveaways and prizes for those who try their products.
Seeds Now affiliate program offers:
7. Urban Leaf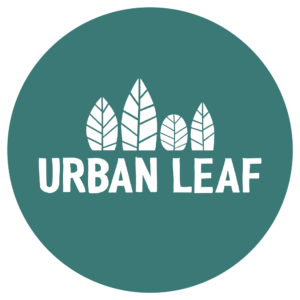 Urban Leaf aims at motivating and encouraging healthier, and sustainable food choices. They specialize in the terrace and beginner-friendly edible gardening kits. Urban Leaf gardening products are known for affordability, ease of use, and thoughtfulness of design. Every product comes with Green Thumb Guarantee which means that if you are not satisfied with the outcome, your order will be replaced or refunded for no extra cost.
Urban Leaf offers microgreens, soli gardening kits, bottle garden kits, seeds, seed kits, and other accessories. You also get hands-on how-to guides for herb garden trios and bottle garden kits. The minds behind Urban Leaf- Rob and Nate, firmly believe that indoor gardening will solve many environmental issues like decrease waste via less packaging, and more nutritious food production.
Urban Leaf affiliate program offers:
8. Earth Easy

Greg Seaman is the mind behind EarthEasy and started this website in the year 2000. The motive behind creating EarthEasy was to motivate people to live simply, less materialistic, and healthy lifestyle while protecting nature. The website is designed from first-hand experiences of gardening like composting, food preservation, non-toxic home care, natural pest control along with alternate energy.
In EarthEasy's green home section, you will find reusable and environment-friendly products related to kitchen & dining, laundry, home cleaning, pest control, etc. The yard & garden product includes planters, gardening kits, raised garden beds, greenhouses, lawn care, composting, etc. along with off-grid and outdoor lightning, camping, and watering products. One can also get lifestyle products for kids, pets, travel, health & wellness, and more.
Earth Easy affiliate program offers:
9. Hoss Tools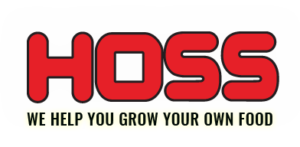 HT excels in specialized tools for gardening. Their highlighted products include wheel hoe attachments, wheel hoes, and garden seeders. Wheel hoe tools are ultimate for those who have an in-ground vegetable garden. These attachments let you weed, hill, furrow, cultivate, and plant your vegetable garden.
Hoss Tools like Garden Seeders are preferred by hobby gardeners and market farmers all over the world by using them in gardens from 1/10th of an acre up to 10 acres. Their main tools are made in the USA with powder-coated steel and Amish-crafted, hardwood levers. Its knowledgeable resources include blog posts, demonstration videos, and photos related to gardening and their tools.
Hoss Tools affiliate program offers:
Wrapping up
I hope you will find these home and garden affiliate programs profitable for your targeted niche blog. The returns might be low in the starting, but you can pick up with great promotion strategies and earn high income therein.
The website ideas for this niche will be a little challenging if you use broader terms. Every affiliate marketer has to break down the target keywords to specific ones like indoor gardening tools, garden grow kits, herb garden kits, etc.
You can promote any of the home and garden affiliate programs by compiling how-to guides, vlogs, reviews, stories, or top-10 lists. Make sure you include the affiliate links impressively in the content of your post on social media, YouTube, or blogs.
Do share this post on home and garden affiliate programs with your friends and family. If you want to know about any other affiliate programs, then let us know in the comment section.