If you have a blog revolving around pets, pet food, or lifestyle, then you might include the top pet affiliate programs on the list. The market for pet products is huge and as per the American Pet Products Association, more than 85 million households in the US alone have a pet i.e. either a dog or a cat.
Not only the numbers, but the ownership rate has gone up too in the past few years. This major change is the result of a change in technology, culture, along with the preferences of the young generation.
Why pet Affiliate Programs?
There are many reasons leading towards this much love for pets, primarily counting on faithfulness, companionship, and changing the way of life. The latest trends show that recent technical advancements, healthy food choices, pet insurance, and pet humanization are the contributing factors to the overall growth.
The US alone had a pet market of more than $70 billion in 2019, with Europe standing at around $45 billion. There are also new sectors developing around pets like pet sitting, training, boarding, organic treats, and grooming. While the pet grooming market stands around $4 billion in 2018, the US pet food market will be around $14 billion in 2023.
Around 60% of young millennials spend a lot on their pet jackets, sweaters, shoes, fancy collars, caps, etc. Since people give undivided attention to their pets, this industry is going to experience an increased demand for pet supplies throughout the world. It will definitely be a great opportunity for affiliate marketers to mark this sector and promote the top pet affiliate programs in the market.
Best Pet Affiliate Programs
1. Chewy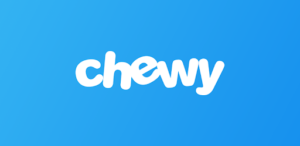 Chewy is an all-in-one online shop for pets including dogs, fishes, cats, reptiles, horses, and birds. You can order any kind of food may it be dry or wet food, veterinary diet, premium food, or treats like bones, chews, biscuits, jerky treats, etc. Along with the quality food items, you can also buy pet meds, toys, vitamins, supplements, beds, clothing, and much more. There are thousands of top brand products including Blue Buffalo, Natural Balance, Tidy cats, etc.
Chewy affiliate program offers:
Generous commission
Dedicated support form in-house team
Regular newsletters
Network partner- Partnerize
Sign up link– signup.partnerize.com
2. Pet Plate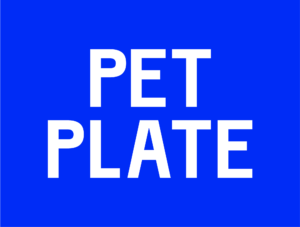 If you love your dog, then you will probably love Pet Plate that delivers fresh food to your doorstep. All meals are prepared by experienced veterinary nutritionist Dr. Renee Streeter, DVM, DACVN. The pet meal boxes are made with real ingredients like beef, turkey, chicken, and lamb. The meals are balanced with cooked in a USDA facility with no artificial preservatives, colors, or flavors. Pet Plate food subscription is known for its quality, easy, tasty & healthy recipes for your dog.
Pe Plate affiliate program offers:
High commission rate
Special discounts for your audiences
Tracking and payments are handled by ShareASale
30-day cookie window
Sign up link– shareasale.com/shareasale.cfm?merchantID=75374
3. KitNip Box

KitNip is a monthly subscription food box for your cat. The box is filled with exciting stuff like cat toys, natural treats, and other healthy and enjoyable products. There are two subscriptions namely, Happy Cat KitNip Box at $19.99/mo and Multi-Cat KitNip Box at 29.99/mo. You will get a handmade catnip bell, refillable catnip heart toy, caterpillar kicker, Zuke's G-Zees Tender Grain-Free Treats. The Multi-Cat KitNip box has an extra stuffing of entertaining toys and tasty treats.
KitNip Box affiliate program offers:
15% commission
Regular updtaes
Network partner- ShareASale
Sign up link– shareasale.com/shareasale.cfm?merchantID=54684
4. Revival Animal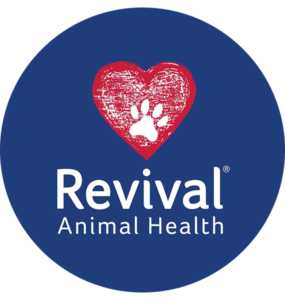 Revival Animal is the initiative of Dr. Roy Neilson Jr. They have been taking care of the pet animals (dogs, birds, and cats) since 1989. It all started in a small basement, and today they are a nationally recognized firm with the most advanced process to treat pets at two major locations across the US. The team behind Revival Animal specializes in offering quality pet health products like inoculations, medicines, and dewormers. The website offers a wide range of 1,500 pet products with an average order value of $110.
Revival Animal affiliate program offers:
10% commission
45-day cookie policy
Special offers and discounts for audiences
Network partner- CJ
Sign up link- Revivalanimal.com/affiliate-program
5. TruDog

TruDog was stared by Lori R Taylor after suffering the loss of his dog Truman. She found that his dog was not getting proper nutrition by the so-called brand food she fed him. That's why she started TruDOg to offer healthy and delicious food treats. You can get supplements, dental care, chews, treats, and food toppers. You can either go for single orders or meal plans that will help you save more, earn double TLC points, and auto-delivery option.
TruDog affiliate program offers:
10% commission
90-day cookie window
2-tier sign up bonus program at $2%
TruDog is ShareASale exclusive merchant
Sign up link– shareasale.com/shareasale.cfm?merchantID=60573&u=942247
6. Petco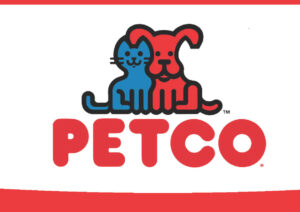 Petco is in the pet care business for around 50 years with 1500 locations and 26K partners in the US, Puerto Rico, and Mexico. Petco is a top pet specialty retailer that delivers health and happiness to pets and the people who love them. They offer wide-ranging products, services, advice, and experiences that keep pets fit, psychologically alert, socially involved, and expressive.
Through Petco Foundation they help thousands of animal groups nationally.
Petco affiliate program offers:
4% commission
7-day referral period
Regular updates and offers
Network partner- Impact Radius
Sign up link- app.impact.com/campaign-promo-signup/Petco.brand?execution=e1s1
7. Animal Den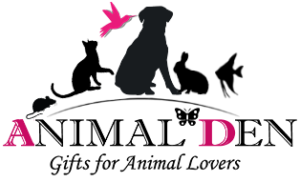 Animal Den is a one-stop-shop providing exclusive gifts for animal lovers since 1998. This platform believes that all pet and wild animal lovers need some kind of encounter to live in a fun way. They have an ample variety of clothing, t-shirts, mugs, jewelry, videos, nameplates, mousepads, etc. You can also shop department-wise featuring stuff related to birds, bugs, barnyards, dogs, cats, marine life, reptiles, wildlife, and more.
Animal Den affiliate program offers:
12%-13% tiered commission structure
45-day cookie duration
Access to banners, reliable tracking, and constant support
Network partner- CJ
Sign up link– signup.cj.com/member/signup/publisher/?cid=859514
8. Front Pet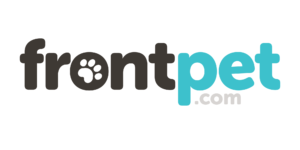 Front Pet is all about adding experience to owning a loving pet. The firm produces stuff that helps in keeping the pet animals safe, comfortable, and entertained, just like other family members. All pet owners are offered high-quality supplies like canvas lounger for cats and dogs, pet tents, plush hammock, and more so that their pets feel loved. Whether you own a dog, a cat, a bird, a fish, or other pet, Frontpet is the place to go for all of you and your pet's requirements.
Front Pet affiliate program offers:
5%-15% commission depending on products sold
The average order value is $150
15-day tracking window
Get hands-on data feeds, text links, banners
Great conversion rate along with live inventory
Network partner- ShareASale
Sign up link– shareasale.com/shareasale.cfm?merchantID=60056&u=942247
9. Cherrybrook:


Cherrybrook is a premium pet supply started in Warren County. Around 49 years ago, they established their business by selling grooming products at a dog show. Due to their solid foundation and superiority in pet stuff, they increased their NJ sores from one to five. In 2013, they acquired Bird Dawg Embroidery to expand their pet gift items, and in 2017, they acquired Champagne Pet Products to have their own manufacturing unit. Today, they deal with all king cat and dog supplies ranging from treats, toys, meds, grooming, gifts for pet lovers, etc.
Cherrybrook affiliate program offers:
6% base commission
10% commission on sales between $5K to $10K
12% commission on sales above $12K
45-day cookie duration
Network partner- ShareASale
Sign up link- shareasale.com/shareasale.cfm?merchantID=64636&u=942247
10. Pet Pro Supply Co

Pet Pro Supply Co. is a leading distributor of premium pet care products, designed to meet the superior standards of pet professionals such as veterinarians, groomers, animal shelters and dog daycares. We also carry hundreds of items for discerning pet parents. Our comprehensive offering includes some of the world's highest quality equipment and supplies for pet safety, pet training, pet travel and pet care.
Petprosupplyco affiliate program :
Wrapping up:
I hope these top 10 pet affiliate programs will help you in boosting your niche aptly. You can promote the brands while writing reviews, compiling top 10 lists, or how-to posts. Whatever is your strategy to market the pet products, be mindful that your audience gets the required info in a productive way.
Pet Plate can be a good option to promote for those who love to feed fresh food to their pets, while Revival Animal is best for those who are looking for a trusted pet care platform. And if your audience love showing off their love for their pets, then Animal Den will give you more returns as they have an amazing collection of gifts for pet lovers.
If you are looking at this niche as one of the best money-making ones, then KitNip Box and Front Pet offer great commission rates to their affiliates. But no doubt, you have to put in a lot of effort to promote their subscription boxes and pet supplies as the average order volume is also high.
These 10 pet affiliate programs are just the starting, and you can go a long way to boost your affiliate earnings by promoting various products. If you want to know about any such lucrative affiliate programs, then do tell us in the comment section.