If you are an affiliate marketer and working on the verticals like sports, gaming, lifestyle, then you might have a look at the gaming chair affiliate programs to make some quick cash through the promotion of gaming chairs.
The gaming industry has grown leaps and bounds in the past few years and both genders enjoy playing games thoroughly. But sitting in front of computers for long hours often causes back pain due to the uncomfortable and cheap quality chairs.
Nowadays, many sports and furniture brands pay special attention to the production of comfy and quality gaming chairs for committed gamers. Brands that sell high-quality and innovative gaming chairs offer free shipping and best customer support to their buyers.
The top gaming chair brands offer high revenue-generating affiliate programs for affiliate marketers with easy access to all the promotional materials and creatives. Everyone from YouTube dignitaries, inspired streamers, vloggers, bloggers, social media influencers and Instagrammers, can promote these gaming affiliate programs in various ways. The more effectively you present the product to your viewers, the more commission and freebies you make.
So, let's check out the best gaming chair affiliate programs paying excellent commission to their affiliate marketers.
11 Best Gaming Chair Affiliate Programs:
1. Chairs4Gaming: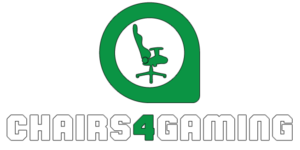 Chairs4Gaming Furniture was established in February 2014 as a reseller for all recognized bands like AKRacing, DXRacer, etc. They offer free shipping all over Canada since their launch. In the same year, it expanded its business to the US with the same offers in Canada. Chairs4Gaming functions directly with the manufacturers to avoid any kind of customs duty or charges. They aim to be the reference for specialized gaming seats and office chairs that have high-quality and affordability.
Chairs4Gaming affiliate program offers:
2. DXRacer:

The firm started in 2001 as a manufacturer of car seats for luxury sports. It was the first and novel brand of the modern gaming chair in 2006 and led to the world of gaming and eSports. DXRacer is the premium brand of gaming chairs and a renowned name in all the continents. They offer high quality and designer chairs keeping in mind the comfort level of the users. Since 2008, DXRacer has been an active promoter of large events worldwide and recently, DXRacer became the élite seat for WCG.
DXRacer affiliate program offers:
3. SecretLab:

Secretlab was started in May 2015 to provide every PC user with a superior, yet inexpensive chair. The chairs are carefully designed and made from only materials of the highest quality and are engineered to keep you restful and in good physical shape even when you're seated for long hours. The brand offers three categories of chairs namely Omega, Titan, and Titan XL. The fanbase of the chair includes hardcore gamers, businesses, production studios, professionals, and enthusiasts of over 40 countries.
SecretLab affiliate program offers:
4. GTRacing:

GTRacing is focussed on producing the most satisfying gaming chairs. They specialize in manufacturing racing-style gaming chairs to support you, inspire you, and comfort you in your passion. Started in 2011, GTRACING has supplied the exceptionally cool range of comfortable gaming chairs to over 2 000,000 of users all over the world. They have racing-style gaming chairs for beginners, chairs with audio system, spider-man theme chairs, and many other related products.
GTRacing affiliate program offers:
5. Vertagear:

Vertagear came to life in the year 2015 with a team of engineers, gamers, designers, furniture specialists, and computer hardware experts. They aim at creating products catered to the needs of the sensible gaming community by combining the full spectrum of their specialization in designing, comfort, functionality, and quality. Vertagear enhances the lifestyle of gamers with a range of products that suit their specific requirements and vaunt the best in ergonomics.
Vertagear affiliate program offers:
6. GTOmega:

Established in 2009, GTOmega has over 10 years of experience in offering superior gaming products. The products range from gaming/office chairs to cockpit/racing simulator chairs, wheel stands along with mouse mats, cushions, and backpacks. It offers free shipping on all orders with the 30-day easy return policy. The buyer can also pay in 3 instalments with Klarna (no extra charges apply).
GTOmega affiliate program offers:
7. Killable:

Killable was established in 2001 with the motive to assemble the quality office chairs. With the change in time and having a passion for gaming online, Killabee came up with the first comfortable yet reasonable gaming chair. Along with its own band, Killabee also sells products under brands like Fantasylab and VonRacer, that include inexpensive ergonomic chairs for beginners. While presenting a fashionable, exclusive, and innovative design, the KILLABEE gaming chairs will bring relief from hip and backpressure and stress on shoulders and neck caused by elongated indolence.
Killable affiliate program offers:
8. LF Gaming: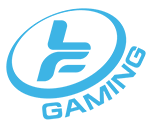 Since 1976, LF Gaming is a family-owned and operated firm making handcrafted furniture in Canada. The chairs manufactured by them are catered to the needs of those who suffer from chronic back pain and sit for prolonged hours due to work or play. LF Gaming uses the topmost quality constituents from North American to ensure sturdiness, endurance, and severe comfort. The office and factory have a wide recycling program. 
All the paper, cardboard, plastics, assorted materials, foam, shipping pallets, and even leather scrapings are reused.
LF Gaming affiliate program offers:
9. Techni Sports:

Techni Sports is the ultimate online store for gaming chairs, desks, pads, accessories, and techni gears. The brand offers a great gaming experience through next-level quality, design, and comfort. Techni Sports gives a lifetime warranty on the internal steel frame and 2 years warranty on parts and upholstery. It is designed and constructed specifically for performance. With its genuine support and resources, it helps its users at every step whenever they face an issue.
Techni Sports affiliate program offers:
10. OPSeat:

OPSeat is the leading and premium range of gaming furniture for every uncompromising gamer. Their high-end gaming furniture claims to be the comfiest and reasonably priced ergonomic gaming chairs, gaming counters spare parts, and swag on the market with various colours to match your arrangement and a sharp look. Designed in America, OPSeat uses memory foam pillows and breathable material with a strong metal frame to give your body the comfort it needs while working or playing.
OPSeat affiliate program offers:
11. E-WIN:

Yet another elite dealer of gaming chairs and gaming desks, E-WIN is a brand not to be overlooked so easily. It is a newly launched brand of gaming chairs after being a leader in the OEM office chair manufacturer. They have a passionate team of gaming industry pros worldwide marketing best-in-class gaming chairs and change the way gamers play their game.
E-WIN affiliate program offers:
Conclusion:
The above-mentioned best gaming chair affiliate programs are extremely lucrative for new as well as pro affiliate marketers. The commissions offered by these gaming chair brands are excellent. Most of them offer free shipping and a minimum discount of 10% to first-time buyers.
We would recommend going for DXRacer, and Secretlab affiliate programs as the commission and resources offered are quite good. If you are working on the sports or gaming niche, then these gaming chair affiliate programs can be money-spinning sources for your affiliate marketing journey.
I hope you liked the post. Please do share it with your friends who are exploring new niches for their blogs, websites, or YouTube channel. If you know any other beneficial gaming chair affiliate program, then do let us know in the comment section below.