If you are selling on Amazon and want to grow your profits in a short period, then FBA seller tools can be of great help. These tools allow you to search the best-selling products on Amazon by spying on your close competitors. Besides offering you info about the hot products, these FBA tools also help in finding, automatizing relevant keywords along with validating and tracking your products.
As more people have started selling on Amazon, the hunt for the top FBA (Fulfilment by Amazon) seller tools has proliferated. To bank on the situation, affiliate marketers can promote the top FBA seller tools affiliate programs on their blogs, websites, or social media pages and earn generous commission therein.
What is FBA?
Fulfillment by Amazon (FBA) is an e-commerce service in which 3rd party vendors store their products in Amazon's fulfillment centers and the e-commerce massive collects, categorizes, packs, ships, tracks and handles returns and refunds for these products. Further, accounting for a huge part of Amazon's income, FBA facilitates Amazon to offer other sellers' products along with its own.
FBA offers small scale sellers access to Amazon's web-to-warehouse collecting sorting and other logistics services, giving time to sellers to focus on other productive factors of their business. The merchants are charged for the storage and the orders fulfilled by Amazon.
Let's have a look at the top FBA Seller Tools Affiliate Programs and their commissions offered to the affiliate. As there are numerous tools available in the market offering great services to the sellers, still we have tried to shorten out the list to the top 8.
Best FBA Seller Tools Affiliate Programs
1. ViralLaunch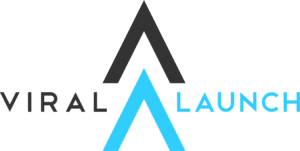 ViralLaunch is an integrated platform for Amazon sellers offering better automation, results, and visibility. Your brand gets the complete suite of Amazon seller tools required for scaling. With the help of the easy-to-use interface and giving its users an edge over the competition, VL has launched over 44000 products and tracked 225,000,000 + products.
ViralLaunch users get result-driven features, powerful statistics & automation, seamless integration, constant improvements, and all-inclusive resources to be more successful in the selling business. As it is a comprehensive tool for first-time sellers, affiliate marketers will definitely make huge profits by joining its affiliate program.
Viral Launch Affiliate program offers:
Tier 1 affiliates get 15% lifetime commissions on the user's net subscription. Tier 2 affiliates get a 25% lifetime commission on the user's net subscription.

Early access to prizes, new tools, and exclusive demos

Minimum payout- $200

Monthly payments made through PayPal
Sign up link- https://affiliates.viral-launch.com/
2. Jungle Scout

JungleScout is one of the most preferred FBA seller tools for first-time sellers, current Amazon sellers, and brands & agencies. Form product finding to product launch, JungleScout assists you in building and developing your Amazon business at every step. The wide-ranging resources offer solutions to users at every step of selling.
JS had supported over 200000 entrepreneurs globally in tracking over 175 billion + products. Its potent features include product database & tracker, opportunity finder, supplier database, keyword scout, sales analytics, inventory manager, listing builder, and many more.
Joining JungleScout's affiliate program will be beneficial for an affiliate as its comprehensive tools are best in the market.
JungleScout affiliate program offers:
Earn up to $150 for every referral + 100% commission on monthly subscriptions

No limit to earnings

Top affiliates get access to private events, curbed edition swag, and early access to new features & tools

90—day cookies window

60-day payment window via PayPal or Stripe

Network partner- PartnerStack
3. Helium 10

Helium 10 offers 20 highly cohesive tools to empower sellers with all they require to take their business to the next level. Form product keyword research to financial evaluation, Helium 10 has helped upstarts, businesspersons, and Fortune 500 firms to prosper in every possible way. Its amazing tools like Cerebro, Magnet, Frankenstein, Scribbles, and Keyword research, are among the most used ones.
It has over 250K users globally, 450 million products tracked, $1.4 billion monthly sales with 204500 chrome extension downloads. Along with powerful software tools, Helium 10 also offers extensive resources to its users in the form of training, e-books, guides, podcasts, free tools, and 24/7 support.
Helium 10 affiliate program offers:
4. Sellics

Sellics is yet another robust set of tools required to succeed on Amazon. Every vendor, agency, and seller can make the best use of Sellics tools for searching product keywords, improving rankings and ACoS, and maximizing sales. Thousands of recognized brands like BOSCH, Erima, SageTree, etc., trust Sellics for its logistics.
Sellics offers 1.6x ROI for Amazon PPC campaigns and a 42% increase in earnings along with full customer satisfaction. Its users get access to extensive free resources like webinars, FAQs, case studies, PPC strategy whitepaper, blog, and knowledge base to get help as and when required.
Sellics affiliate program offers:
For Seller Edition- 100% one-time commission on the 1st month's fee of each successful subscription.

Bonus: for yearly contracts, you get another 50%, making that a 150% commission.

For Agency/Vendor Edition- 70% of first month's subscription ($250 on average)

Bonus: get an additional $250 for a 12-month contract
Bonus: if you have over 5 vendors/agencies who became their customers, you get $1,000

60-day cookie window

Quick payments via PayPal

Network partner- EverFlow.oi

Sign up link- 

https://sellics.everflowclient.io/affiliate/signup
5. AMZ Scout

AMZ Scout was established in 2016, with the motive to offer the best product search software to Amazon sellers. The tools offered by AMZ Scout is for both newbies and pros, helping them find lucrative product ideas, evaluate the market size within a given niche, develop pricing stratagem, enhance Amazon SEO & PPC, and analyze the opponents.
AMZ Scout product research tools include product database, chrome extension Pro, and Quick view Chrome extension. The keyword and product listing tools include AMZScout keyword tracker and explorer, product keyword, and listing wizard. The tools that come free are FBA fees calculator, Amazon to eBay compare, stock stats, and sales estimator.
AMZScout affiliate program offers:
6. Seller Labs

Join the gang of 40,000 businesspersons using Seller Labs for smart Amazon growth. Seller Labs Pro includes all the essential tools one needs to grow business unlimitedly. The users can optimize Amazon advertising (PPC) along with the performance and stability of products. Its keyword research and optimization tools deal with product tracking, traffic, history, price, and launching.
To offer users with sufficient time for other activities, Seller Labs also offers Amazon Management Services. These services include advertising management, listing and messaging optimization, photo services, and Amazon stores. For those who want more info about Amazon selling, various case studies, eBooks, Whitepapers, videos, webinars, tip sheets, etc. are accessible easily.
Seller Labs affiliate program offers:
7. Analyzer tools

Analyzer tools is for those Amazon professional sellers who are looking for bulk analysis and profit calculation software. the Windows and web app product features include bulk-free calculations, estimated sales, Amazon sellers and reviews, powerful filtering, automation and sorting, reliable Amazon API data, and achieved lists.
The browser-based web app-exclusive features comprise favourite lists, unlimited Amazon seller data, unlimited reviews and rating data, historical data. The whole process works in a simple format where sellers reach out to suppliers and request product price sheet and then uploads it to Analyzer for results and further processing. The advanced mechanism delivers optimized results in a single click.
Analyzer tools affiliate program offers:
20% bounty for each qualified sign-up

Access to affiliate links for promotion
8. Amztrackers

Use AMZ Tracker's advanced keyword research tool to find words and phrases customers are searching and keywords your competitors are missing.
Amztrackers affiliate program offers:
Wrapping up
As an affiliate marketer, if you want to make a quick and huge commission, then these FBA seller affiliate programs are definitely a great choice. You can include the tools with affiliate links on your website, blog, YouTube channel, social media channels, or stories. Any blogger, influencer, or vlogger working on the related niche can include these tools in the form of reviews, top-10 lists, or how-to guides.
If you are looking for FBA seller affiliate programs offering a high commission, then JungleScout and Sellics will top the list. But if your traffic comes from more experienced viewers, then powerful seller's tools like AMZScout and Viral Launch is our recommendation.
So, let's start spinning money by joining these top FBA Sellers Tools Affiliate Programs.