Before going through the Law of Attraction affiliate programs, let's first understand what this law is and why their affiliate programs are so successful.
What is Law of Attraction?
We all have listened to the words that "what we think is what we become". That is called the "Law of Attraction"; our beliefs whether constructive or destructive bring the similar encounters to our life. The basic idea is that the people and their flow of thought is the pure energy which builds up our environment; meaning that similar energy will attract matching dynamism towards it. So, if your thought process is positive towards a particular thing, then the results will be positive too. Therefore, you can develop or destroy your relations, health and wealth just by your mindset.
Why these Law of Attraction affiliate programs have gained popularity?
Let me explain this with a bit of our own real-life experiences. We often listen, read or watch videos related to personal development, spiritual discourse, and put that in mind for that particular moment. This affects us for that time only till we don't follow a continuous course or program to have a proper understanding. That is the reason why the Law of Attraction gurus, philosophers and experts have gained popularity in the recent times.
These LOA gurus offer the right path of understanding and adapting this Law of Attraction in one's life and improve various aspects therein.  The foundation of this universal law is simple-you decide what you require with the firm determination and see the results rolling in stipulated time. On the other hand, this whole process of believing and getting the desired results takes sometime and necessary workout.
The gurus who have already changed the lives of many, now offer an opportunity to the blogging community to spread the word and tell the guide seekers about it. Not only this, but they share their profits with you too for helping them in building positive world around us. So, if you have a blog or website related to personality development or self-improvement, the Law of Attraction affiliate programs will be a profitable niche. Your fervent and enthusiastic audience will love to read about the inspiring real stories of these pundits.
This inordinate and valuable content will help the interested audiences to improve their thought process for their own well-being. So, let's discuss about the top 10 law of attraction affiliate programs from the renowned gurus.
Top 10 Law of Attraction Affiliate Programs
Law of Attraction Pro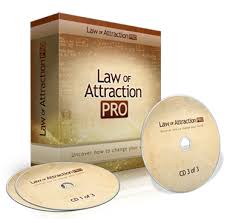 If you are finding it difficult to change the world around you even after attending many self-development seminars, then LOAP is something which will help you from the beginning. Bradley Thompson, the great mind behind this Law of Attraction Pro will uncover the secrets behind this LOA and help you to change your world. The audio course of Bradley cleanses knowledge from the world's top Law of Attraction educationalists, to bring you the fundamental guide to demonstrate success.
The $117 course offers:
Learn the mysteries behind the Law of Attraction
Influential digital audio course
Includes supporting, downloadable workbook
Three bonus gifts – together with "It Works" by R.H.Jarrett
12-month money-back assurance
Features of Law of Attraction Pro Affiliate Program:
50% commission
No minimum payout
Direct payment thru PayPal in 35 days of purchase
High conversion rates
Automatic Two-tier payment
24/7 support and full commission security
Manifestation Planner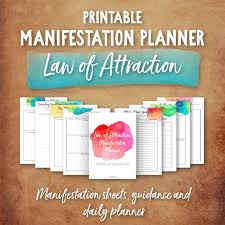 If you are looking for an all-in-one solution to improve your life, Manifestation Planner is the best. It is a life coach covering eight simple steps to master the master the secret behind the LOA. After completing this course, you will be able to implement your life's positive ideologies to get what you want. It is indeed an advanced planning system designed to increase productivity and happiness. Order now to get 40% off on your subscription.
Features included in the limited edition:
Journaling Section – $30 value
Professionally Created Affirmations – $50+ value
Habit Reprogramming Process – $99+ (really a priceless feature!)
Creativity and Intuition Development – $199+ value
Locking in Consistently High Motivation – $99+ value
Keeping Your Vibrational Energy at a Peak – $199+ value
Plus, All the Fun You Will Have Using the Artistically Crafted Planner – Priceless!
To delete the entire planner just put it in the microwave for not more than 20 seconds (using heat-sensitive, erasable Pilot FriXion pens)
Features of Manifestation Planner Affiliate Program:
40% commission
Lowest refund rates in the market
Long-life customers once they sign up
Upsells/down sells plus recurring offer
23% conversion rate
$150 minimum payout
Creating your Life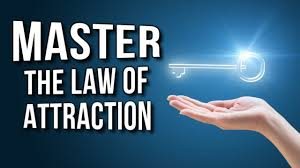 This is an ebook that includes acumens of various LAO experts like Chris Spink, Tom T. Moore, Beverly Jones, Terianne Palmer-Peacock, Bernadette McGree, etc. This book contains the applied, discerning and valued guide to this prodigious and universal law of attraction. It is a bite-sized book costing $19. By reading this ebook- Creating Your Life: The Law of Attraction, you will train yourself with the tools you need to take responsibility of your life and take the first step towards a more satisfying and gratifying future.
Features of Creating your Life Affiliate Programs:
50% commission
Commission paid within 2 weeks after the end of each month via PayPal or Skrill
180-day cookie policy
No risk offer and comprehensive performance statistics
Affiliate network partner is Click2Sell
World of Alternatives
WOA are sound-based products that isochyral music, brain syncing tracks, solfeggio hums, tracks to rise kundalini energy, binaural music, and isoBinaural indicator tracks. The subjects dealt are manifesting desires like love, sex, curing and expanded psychic abilities. The method of integration pools numerous techniques, comprising: brainwave entrainment using binaural thumps, brainwave entrainment by means of isochronic beats and frequency following procedures.
This exclusive grouping of practices unquestionably confirms the brainwave and manifestation designs are adjusted to just the right rates.  The way the music functions makes sure this happens very rapidly. Each music group continues for 60 minutes. As you listen to the sound patterns you envisage your requirements in complete detail. Each time you do this you are nearer to manifesting your wishes in actuality.
Features of the World of Manifestation Affiliate Program:
50% commission
CPA element added for extra commission
Unlimited cookie policy
Product prices are from $9.95 to $299
Affiliate network partner- CLickBank
Dream Manifesto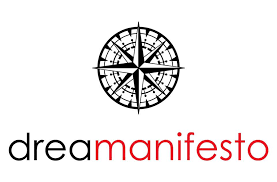 Establish any ambition, wish or life dream with this innovative, successful audio and software program. With this program, use the power of intent, united with descriptions and your own power of speech, to reprogram your brain for long-term success. You will be able to unlock the evolving power to see the changes around your and the surroundings.
With Dream Manifesto, you will be able to use the quantum physics to invent an amazing life within you. Turn your goals and ideas into reality and become the manifestation master with its eBook- "The Principles of Successful Manifesting." Contains influential, stepwise tactics for accomplishing your major objectives. Expose how to line up your aptitude and motivation to create truly surprising consequences.
Features of Dream Manifesto Affiliate Program:
50% commission
Two tier commission model
40% commission on referred purchase
Minimum $50 payout
One-year cookie policy
Kristin Howe/Go Big Coach
Kristen Howe offers training for LOA via her Go Big Coach company. For affiliates, there are other products to promote and earn commission:
O.S. Strategies of Success
The NEW Message of a Master – The Secret Laws
Unlock the Power of NOW
How to Attract Money Fast
The Prosperity Pyramid
The emails, banners and PPC ads are available on the site for you to choose. You must have a ClickBank account to start promoting products in nine different ways. Kristen is an influential LOA guru who explains the exact ways to bring a balance in life by achieving what we want.
Features of Kristin Howe's affiliate program:
50% commission
Easy set up thru ClickBank
Handy marketing tools
Hay House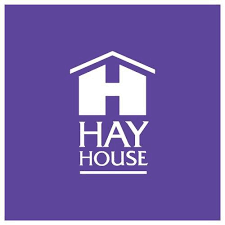 Hay House is the leading issuer and creator of self-improvement, inspiring, and transformational books, online courses, sermons and workshops around the world. Around 200 renowned people work with them to make this publishing house a big success. Some of authors, teachers and best-selling authors working with them are -Louise Hay, Dr. Wayne W. Dyer, Suze Orman, Dr. Christiane Northrup, Gregg Braden, Brian Weiss, Rev. Iyanla Vanzant, Jerry & Esther Hicks, Dr. Joe Dispenza, and many more.
Features of Hay House Affiliate programs:
50% commission on online courses and summits
CPA commission rate is $3
Hay House fulfils all orders
Attractive links and content to promote
Manifesting Mentors
Manifesting Mentors is the outcome of a mustering of the countless minds in the personal development industry. It is indeed an instruction manual to give you the answers that you never got with "The Secret". You will be learning manifestation from various well-known personalities like Carol Look, Eva Gregory, and Jack Canfield.
You will learn on why you fail to succeed, how you can make the best of your life, how you can have control over your words to get success. These small things matter a lot when your really want to achieve something but can't. you can earn by promoting the manifestation Mentor's Five Law of Attraction creations which comprise the James Allen series, the Think and Grow Rich collection, Wealth Manifestation, The Three Sciences (together with The Science of Getting Rich) and Manifesting Mentors.
Features of Manifesting Mentors Affiliate program:
60% commission
180-days cookie policy
Multiple products to sell
Joe Vitale Is Mr. Fire
Dr. Joe Vitale is a famous name in the LOA world. He is author of many inspiring books and is eminent as a LOA guru. His new edition- The Miracle Six steps to Enlightenment is a big hit among the readers. It will assist you in discovering and eliminating the blockades coming between you and your desires. You will learn to focus on your thoughts and energies to awaken the miracle in you.
To promote the Joe Vitale's books, one has to do it separately on all websites:
Features of Joe Vitale's Affiliate Program:
50% Commission on all products
Payout every two weeks
All tools and learning material supplied
Multiple products to sell
Blessing Manifesting
This is something in the market which is women-centred. The motivational learning is based on real woman's real life. Its inventor Dominee is a passionate woman who believes in changing the world by taking the small steps on small things in life. Blessing Manifesting explores topics of self-love, self-care, body love, as well as advices to deal with depression and nervousness. It's your online reserve for positivity, motivation, and community- as said by Dominee.
Features of Blessing Manifestation Affiliate Program:
30% commission on all digital products
3 months cookie policy and expires after first purchase
Every month payout thru PayPal
Special affiliates competitions to make extra money
LOA Affiliate Concepts
Law of Attraction is an interesting niche that can be combined with various types of niches. It covers almost all the aspects of life whether it is health, relation, or love-life. The above top 10 Law of Attraction Affiliate programs very well prove that there is lots of potential in this subject and thus can be applicable in any forms. For example, Dominee's Blessing manifestation program can be included in any of the heath blog or women-oriented website.
Next, you can create the LOA website for those who want to become best-selling writers. In this, you can include the Dream Manifestation and Manifesting Mentors programs to show the real-life stories of the renowned writers. You can describe how the various courses can lead to publishing success.
Establishing your dream squad can also be the LOA niche. The blog might include tips on self-love, getting your love, creating your community to power up your life. Even a dating blog can cover up the various laws of attraction in building strong relationships. If you have product-based site, then you can do stuff like in Blessing Manifestation -offering love quoted office supplies, mugs, t-shirts, etc. Last, but an all-time knockout is writing up reviews, to-do guides, affiliate marketing site or best 10 lists of LOA.
Hope these top 10 Law of Attraction affiliate programs will bring you some good side income. You can use the LOA in various niches and promote them as per their demand.