Today we are going to discuss the best home décor affiliate programs that have changed the life of many vloggers and bloggers by paying them great commission rates for the right kind of promotion. These top home décor brands or online stores assist affiliate marketers in every possible way to maximize the two-way profits. Let's know more about the home décor industry and the home décor affiliate programs offering.
Most of us have tagged this pandemic time as the worst time of our lives. But for some, this time came as a blessing in disguise. Most of us have spent the last year at home, either working online or paying more attention to organizing our homes. This gave a brilliant opportunity to the burgeoning Instagrammers, YouTubers, influencers, and bloggers working on the home decor or lifestyle niches. They made it big by partnering with the big home décor brands and giving a big shoutout to their home décor products. 
Well, it's not only in this pandemic situation that this industry has shown remarkable progress, but usually, this sector is overwhelming for the last few decades. Let me tell you how it works and how it worked wonderfully for budding bloggers and vloggers even in these tough times. An average person can spend up to $200 to $5000 on furnishing his or her home, be it a single room of an apartment or an entire bungalow. And if someone hires an interior designer, the cost might go up to $50000 (or more depending on the budget) for the entire house. 
Home Décor Industry Growth
If we look at the exact statistics, the total home decor industry is predicted to exceed US$ 770 Billion by 2024, flashing a CAGR of around 4.1% during 2019-2024. Some of the reasons for such tremendous growth in this sector are:
Home décor is an effective way of portraying lifestyle.

Home designing or organizing stuff is available at all kinds of prices starting merely at $1.

From decorating an apartment to decorating an office, various accessories and furnishings come together to offer an aesthetic appeal to the whole building.

Even underdeveloped markets with increasing urbanization and global trends have seen a remarkable prominence in this industry.

Home décor stuff not only decorates the house but also helps in organizing in a better way.

The market is segmented based on the product type, e.g., home décor, furnishings, lighting, wall décor, organizers, luxury bathroom fittings, and more.

The growth is noticeable as there is an upsurge in individual's disposable income levels, rise in urbanization, recuperation of the real estate industry, and gush in awareness levels.
Now, let's have a look at the online key players and find out about the top home décor brands and their affiliate program procedures. 
Top 10 House and Home Essentials Affiliate Program
1. Aosom

As the word suggests awesome "Aosom" offers wide-ranging, affordable products from various categories like home décor products, pet products, health & beauty products, massage equipment, toys, fitness, biking, and backyard products. The products are shipped directly from Canada, headquartered in Scarborough of Toronto. 
Aosom delivers products to 10 regions across Canada, and their products are featured in Groupon, Amazon, eBay, WagJag, BestBuy. The huge selection of products makes Aosom, a number one choice not only for customers but also the pro affiliate marketers. 
Aosom affiliate program offers:
Commission starting at 8%

The average order value is $300

Huge product range, best prices, and high conversion rate

Regular offers, and product feed

Network partner- CJ
2. The CoffeeFriend

Coffee Friend is another name for fresh, aromatic, and high-quality coffee. Coffee Friend is an omnichannel retailer for the best coffee and coffee machines, operating locally in 10 countries along with Germany and UK. It all started back in 2010 in Lithuania when two friends decided to chase their dream of running a thriving coffee business. 
As per "Business Research Centre Group" Coffee Friend is a leading retailer of coffee and coffee machines industry in the Baltic States. As it is one of the growing brands in the European market, partnering with them will be fruitful for budding affiliate marketers. 
Coffee Friend affiliate program offers:
Competitive commission rates per sale

Attractive offers for special customers

No hard and fast rule to achieve monthly targets

The average order value is £260

45-day cookie program

Network partner- CJ
3. Every Drop Water

We all understand the importance of drinking clean water. EveryDrop filters offer convenient, fresh-tasting, contamination-free filtered water for you and your family. Their filters are NSF-certified that reduce 99% of lead in water from your Everydrop dispenser or refrigerator. 
One EveryDrop filter not only helps in saving the environment but also your money. It can replace around 1500 water bottles and save up to $375. The filters can fit various brands of refrigerators like Whirlpool, Maytag, KitchenAid, Amana, Jennar, and EveryDrop. 
EveryDrop affiliate program offers:
Competitive commissions

Exclusive payouts and bonus programs

30-day cookie window

Superiorities for custom placement

Dedicated affiliate management

Network partner- CJ
4. My Green Fills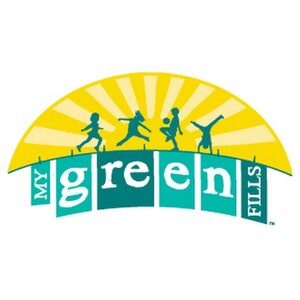 We don't have any idea about the extent of damage these unctuous, contaminated, wasteful and typical laundry soaps can cause to our skin. MyGreenFill laundry products use revolutionary eco-chemistry to give far better results than any other harmful chemical cleaner. These cleaners are free from synthetic smells and are safe for those having skin allergies. The refillable jugs and environment-friendly packaging protect our planet from plastic waste. 
It all started back in 1982, when Ms. Ruth Smith, a mother who made her soap to protect her kids against various skin allergies. Her household necessity quickly became a lifelong passion, and she joined hands with Stephen Ezell (an entrepreneur and green philanthropist) and started shipping non-toxic solutions to hotels, markets, and homes.
MyGreenFills affiliate program offers:
$7 commission for each sale

30-day cookie window

Network partner- Rakuten Advertising
5. Nicetown

A home looks beautiful when it is surrounded by stylish and elegant curtains. Nicetown is one of the brand experts in certain products. The curtains are exclusively designed by professional designers from the USA and Europe and produced in China. From customized curtains, drapes, blinds, and shades to window valances and curtain hardware. 
One can find various kinds of curtains like blackout curtains, soundproof/retardant curtains, waterproof, and light filtering curtains. This technology-based textile company can optimize over 2000 products through design according to the needs of customers. 
Nicetown affiliate program offers:
10% commission

45-day cookie duration 

Target audience aged from 20–50-year-old housewife, or homeworkers

Network partner- CJ
6. BEST Portable Bars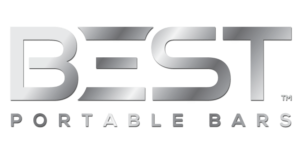 As more people are attracted to lavish living, the demand for portable bars has increased simultaneously. BEST portable bars make your dream come true by offering an exclusive range of mobile bars for home, restaurants, events, bars, or outdoor use. The primary material used in manufacturing these bars is steel as it is dust resistant, durable, and strong for rough use. 
The BEST bars are integrated with quality lockable wheels and a lighting system that uses less energy and gives high light. These bars not only save 70% of your outdoor and indoor space but are easy to carry in cars, lifts, narrow stairs, or doorways. These bars are one of the hot-selling products as they have become an essential part of the home as well as bistro interiors. All the affiliate marketers can make big profits by promoting these bars effectively on their vlogs or blogs.
BEST Portable Bars affiliate programs:
7. Belle & June

If you are looking for exclusive home décor stuff for yourself or your special ones, Belle & June has it covered for you. The premium range of luxury home décor items will inspire every corner of your house. The online store has over 7000 elegant and unique home décor products including glassware, tableware, elite vases, bath accents, delicate dinnerware, bedding, and kids' room organizing stuff. 
You can choose gifts as per the color choices, relationships, and interests of the receiver. One can find sturdy and elegant furniture for your indoors as well as outdoors. Belle & June offers exciting discounts and coupon codes for its regular customers. They are a famous brand among affiliates and have three affiliate programs running on various affiliate networks.
Belle & June affiliate program offers:
8. Designer Living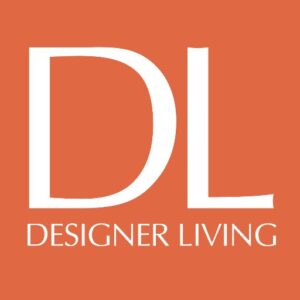 Started in 2010 in California, Designer Living unbolted its digital doors intending to be the last stop for knowledgeable customers to find creativity, ease, and immaculate style for every space they reside, work and rest in. They deal in over a 10K variety of goods in every style and budget and are best suited for every corner of your home and office. 
Designer Living guarantees the best prices for their home décor products and also offers useful information via their buying guides and inspirational blogs. Whether you want to build a classic-theme home or stylish home, you will get every kind of panache decoration product. As an affiliate marketer, if you think that you have a user base interested in international furnishing products, Designer Living is the ultimate destination.
Designer Living affiliate program offers:
12% commission (highest in the industry)

30-day cookie window

Minimum order value- $120

Exclusive deals for special customers

Fast shipping, better customer satisfaction, and full support from the affiliate team

Network partner- Impact Radius
9. One Kings Lane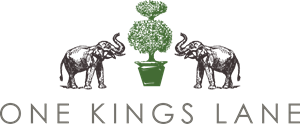 One Kings Lane is not only limited to selling an exclusive and premier range of home décor products but also the expertise and inspiration one requires to live in his house of dreams. Their online store satisfies every kind of taste and preference may it be vintage, modern, or engineered home furnishings. 
From unique indoor and outdoor furniture, rugs, lighting, beddings, to beautiful art & décor, this store has everything to turn your home into paradise. One Kings Lane's professional designers assist you with the personalized designing of your home, and the blog is full of home tours, decoration advice, and inspiration. No doubt affiliate marketers will be able to pull more customers without much effort. 
One Kings Lane affiliate program offers:
5% commission on sales created by recurring customers

14-day cookie window

Average order value- $200

A dedicated affiliate management team

Regular newsletters with contests, promos, and latest discounts for the affiliate to make more profits

Network partner- CJ
10. CanvasVows

CanvasVows adds meaning to your home by bringing together an exemplary collection of personalized home décor products and canvases. Whether you are looking for personalized canvases for the special corner of your house or décor products for gifting, CanvasVows has it all. The wide product range includes family name canvases, anniversary painting showing vows, gifts for occasions like birthday, anniversary, baby shower, and another home décor. 
They not only excel in photo canvases, but also in word canvases, sheet music canvases, love quotes, last name signs, and nursery decors. All these canvases are made with water-based, solvent-free, and unscented inks. CanvasVows has a great fan following of young people who want to spur every corner of the house with something expressive. 
CanvasVows affiliate program offers:
25% commission (best in the industry)

Average order value- $130

Access to brilliant creative for pushing sales

Regular offers and discounts for viewers

Network partner- ShareASale
Wrapping up
The home décor affiliate programs add relevance to all those websites or vlogs that deal in home decor, lifestyle, real estate, gifting, or unique products. Any affiliate marketer working on these niches can make great earning by promoting these brands. They can discuss the product details or brands on their blogs or social media channels by writing individual reviews for every brand, compiling a list of top-10 home décor brands or products, how-to guides or tips for home décor, and giving home tours (if you are making YouTube videos or Instagram stories).
If you are looking for recommendations from our side, then the top two brands offering the highest commissions are CanvasVows and Designer Living. But it will entirely depend on the kind of user base you have, as some people are more inclined towards totally vintage home décor products, while others go for too classy décor. Some might opt for the more expressive look, while others go for a simple and budget-friendly look for their home.
So, friends, that's it for the home décor affiliate programs. The niche is very profitable if an affiliate marketer puts his heart and soul into effective promotion. If you want to know about any other program, then do let us know in the section below.