This post will target the best golf affiliate programs that will help your viewers to get the best golf products available in the market, and fetch you some good affiliate income simultaneously.
Have you ever thought about how hobbies can be so indulging that you spend thousands of dollars without giving a second thought about it? There are many affluent people out there who take their hobbies very seriously and are always on the quest to find the best and advanced products in the market.
Here we will be talking about the best golf products offered by the recognized brands. There is a famous quote on golf that goes like this:
"Golf is a game, not just of manners, but of morals".
I hope you understood the level of passion required by the players to play golf. Not only the professionals, but many wealthy people play golf as a serious hobby and pursue to excel in that. We suggest you take these golf affiliate programs seriously as golf is a demanding game of the rich, and by putting in very few efforts, you can make easy money.
If you look at the facts then my friend, you will be dazed to know that golf is rated in the top ten games in the world, with around 40% serious players in the US alone. The market size of golf is valued at USD 6.51 billion in 2018 growing at a CAGR of 2.2% in the years to come. More than 60 million people around 130 countries globally are involved in this sport. 
As an affiliate marketer, if you are working on the sports niche along with lifestyle, hobbies, etc., you can include these golf affiliate programs in the form of golf equipment, magazines, memberships, learning resources, books, courses, travel packages with golf experience. 
Moreover, many golf institutes offer one-to-one coaching sessions to ambitious players. Some brands deal in simulators that offer a magnificent gaming experience from the comfort of home. These kinds of products work on aspiring players personally and give them a chance to improve their golf playing skills from anywhere in the world. 
Now let's hop to the best golf affiliate programs that offer great products to the users as well as juicy commissions to the affiliate marketers. 
9 Best Golf Affiliate Programs 
1. Golf Outlet of America

GOA was founded with the prime motive of providing the most valuable and cost-effective golf equipment to the people of America. The brand itself takes all the pains to lower the cost of this expensive game by doubling its distribution centers, own-brand manufacturing, offering big brands clearance sales, increasing global buying power by establishing sister firm in Europe, and extending help to the players through their golf expertise. 
The online store deals in top-quality golf sticks, carts, complete golf sets for all age groups, bags, shoes, clothes, and other required accessories. 
Let's find out about the Golf Outlet of America affiliate programs:
5% commission on each sale 

A trustworthy third-party tracking system

AOV is $100

30 days cookie window

Affiliate network partner- Commission Junction

Sign up link- 

https://www.golfoutletsusa.com/affiliates

 
2. The Golf Warehouse

In 1998, TGW became the first golf online store to secure the first order. With over 230,000 sq feet of the warehouse storing 40,000+ golf-related products, TGW has become the #1 Golf online superstore. Along with the best customer service, affordable products, TGW is a leading brand offering its clients exclusive game-changing clubs, style setting accessories from authentic brands like TaylorMade, PING, Callaway, FootJoy, Ashworth, and more. 
Some of its premium product range includes electronic items like GPS watches, swing analyzers, rangefinders, various golf clubs like putters, hybrids, drivers, along with bags, carts, apparels, etc. In all, it is a one-stop-shop for golf lovers.
Golf Warehouse affiliate program offers:
6.50% commission

30-days cookie life

Affiliate network partner- Viglink
3. Fairway Golf USA

FG offers the finest and premium quality golf clubs, branded shoes, accessories, apparel, and other necessary equipment to the golf players. Since 1991, Fairway Golf has maintained a great reputation amongst its customers for not only providing the finest product range but also promising after-sale services. Their specialized products include Japanese imported golf clubs and series, and customized clubs for different needs of the players. You get golf products, from various brands including XXIO, Maruman, Honma, Scotty Cameron, Callaway, and many more.
Fairway Golf USA affiliate program offers:
4-10% commission

10% commission for the first two months

$5 Bonus for sale over $200

60-day cookie window

PPC framework with very few limitations

Access to the best promotional material

Affiliate partner- ShareASale
Sign up link- https://www.shareasale.com/shareasale.cfm?merchantID=53674
4. American Golf

AG is Europe's leading golf retailer with 99 stores in the UK and Republic of Ireland. They deal with golf equipment for every level of golfer that consists of package sets, drivers, putters, irons, shoes, clothing, golf clubs, bags, GPS devices, trolleys, specialized ladies golf sets, etc. With a team of experienced golfers, AG offers unmatched customer service both online and offline. They also adhere to strict policies about removing modern slavery and human trafficking in their supply chain. 
American Golf affiliate program offers:
3% commission per sale

30-days cookie policy

Access to highly convertible banners and creatives

Dedicated support from the network partner

Affiliate partner- Partnerize
5. Callaway Golf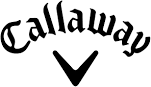 It's not only about buying golf accessories for the sake of playing golf, but also to add up the most fascinating and advanced product range to your collection. Callaway is all about high-performing and state-of-the-art golf equipment. The brand understands the actual need of the changing game and those who play it. Therefore, it offers an exclusive range of golf clubs, balls, gears, women's golf, customs, fittings, videos, and podcasts. Callaway has got the top service rating on Yahoo for providing excellent services to their clients. 
Callaway affiliate program offers:
6. GForce Golf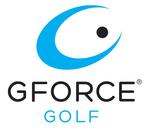 GForce offers swing training to the golfers who aspire to be the best in the game. With the help of their training videos, you can improve your game and shots within a few days. The videos give you the real picture of the game and teach you how to be a pro when you are in the field. GForce is voted as the GolfWRX Top Training Aid & Amazons Choice. It has a 24/7 active PGA Support Centre and is also known as the #1 flexible shaft Golf Swing Trainer Since 2016. They also deal with the most flexible and lightest training shaft starting at just $120.12. 
GForce Golf affiliate program offers:
To become an affiliate, purchase a low-cost Affiliate pack containing 7 Iron & 54* Wedge and then sign up to receive your unique affiliate link.

20% commission on the sale

30-day cookie window

Sign up here- 

https://www.gforcegolf.com/pages/affiliate-program
7. Golf Shoes Plus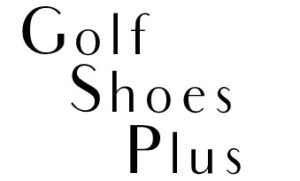 Shoes are indeed the most important thing to look for whether you are playing in the green or indoors. If you don't have a pair of properly fitted shoes, it can cost you your wonderful game. Golf Shoes Plus is the market leader in providing the best golf shoes and accessories catalog. They maintain a golf shoe stock of 12,000+ pairs with them as well as ship many more straight from the manufacturers. GSP offers the hottest collection from FootJoy, Adidas, Puma, aNew Balance, Ecco, Under Armour, Dawgs golf shoes, and Greenleaf and sandbaggers golf shoes for women.
Golf Shoes Plus affiliate program offers:
5% commission

Vibrant banners and images of the wide-ranging stock

10-days cookie life

Affiliate network partner- FlexOffers
8. Global Golf

If you are a pro player and know every aspect of your game, then GG is the only way to give wings to your perfect game. It is the online-only store that possesses great talents of the trained PGA professionals who know every oddity of the game. Started in 2006, GG continues to grow quickly as a golf equipment retailer that offer top golf clubs (as per the condition, player demand, brand, and type), quality golf balls, shoe, bags, apparel, accessories, etc. they have over 50K preowned clubs in stock to offer their customers at any point of time. 
Global Golf affiliate program offers:
8% commission

30-day cookie life

High conversion rate via great remarketing strategies

Fresh content and weekly promotional offers

Access to a dedicated team for support

Get attractive creatives, logos, banners, etc

Affiliate network partner- Linkconnector
9. Nike Golf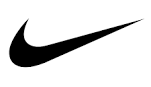 If you are a NIKE lover, then it will be easy for you to promote its products with great enthusiasm. Nike sells every kind of sports wearable that is very comfy as well as durable. It is a one-stop-shop for men, women, and kids where they get apparel, shoes for running, boots, sneakers, bags, backpacks, gloves, tracksuits, and more for every kind of physical or sports activity you are in.
As an affiliate, you don't have to bang your head to promote Nike products as the brand itself stands loud for the customers. If your current niche is related to health, fitness, sports, fashion, news, or shopping directories, then promoting Nike products will be an advantage.
Nike affiliate program offers:
11% commission on valid sales

30-day cookie window

Category-specific banners and ads

Automated product feed and exclusive Nike By You marketing material

Gifts for affiliate-run promotions and competitions
Wrapping up
So, dear affiliate marketers, if you have a blog, vlog, or website revolving around sports, lifestyle, health or fitness, or anything in which you can fit these top 9 golf affiliate programs, then go ahead and start making quick money. Include these golf affiliate programs in your videos, blogs, or social media stories and give a shoutout to these brands including their affiliate link.
You might be thinking that the commission offered by these golf affiliate programs is not that hefty when compared to other sports accessories. To clear the doubt, let me tell you that golf accessories don't come so cheap like other sports equipment. If you can sell one single golf shaft worth $200 offering a 5% commission, you earn an easy $10 on a single purchase. While for another kind of sports goods, you don't make that much by selling a single product until and unless it is a heavy product.
We will recommend you to go with Nike, Callaway, Golf Outlet of America, and Fairway Golf, as they are recognized globally. They pay great commissions and offer excellent promotional material for high conversions.
I hope you will take benefit of these top 9 affiliate programs and make money by promoting them in the desired way. If you want to know about any other affiliate programs, then do let us know by commenting below.