With the innovative technology, social media trends, growing fashion interests of young people, the fashion industry is growing leaps and bounds in recent years. Fashion industry worldwide is changing its trend of increasing its sale by various methods, and one of the best methods is online sales. Most of the people prefer shopping from the comfort of their homes and thus the fashion brands are putting in all their efforts to use this channel in an optimum way.
Affiliate marketing is the medium that has made the online sales more effective. Fashion bloggers or information providing websites use affiliate links of the famous or upcoming fashion brands like Zara, Gucci, D&G, River Island, etc. and promote them on their websites with the eye-catching content. not only the shoppers get a chance to buy from the brands globally, but also buy in bulk with the latest discounts and offers. 
Some brands have their own affiliate marketing programs while others take help of the third party to manage their affiliate program analytics. To name the few third-party channels are- ShareASale, RewardStyle, CJ, Amazon Affiliates, ImpactRadius, FlexOffer, etc. These platforms manage the merchants within the same dashboard and offer all the statistics related to the individual affiliate program. 
In this post, I will be discussing the 10 Fashion Affiliate Programs in ShareASale. ShareASale is the oldest of all the channels and offers the best services for both the brand and the associate. With ShareASale, some of the merchants also agree to take auto-approval. This feature helps new bloggers with low traffic who don't get consent from the big affiliate programs. 
About ShareASale
ShareASale is in business from past 19 years as an effective Affiliate Marketing Network. The technology they use is well-known for speed, precision, and productivity. Their reputation as a candid and impartial business is recognized in the industry. In January 2017, international affiliate network Awin procured ShareASale to provide further worldwide prospects to local advertisers and publishers. Now let's check the fashion affiliate programs in ShareASale. 
10 Fashion Affiliate Programs in ShareASale
1. Modcloth:

It is a fashion brand that deals in original and designer pieces of clothes for the modern era. Along with clothing range, Modcloth offers shoes, fashion accessories and home décor stuff. In all, ModCloth is a passionately thriving online retailer with a huge collection of exceptional fashion and décor with a high level of customer care services.
Modcloth Affiliate Program offers:
2. Reebok: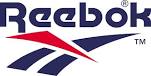 Reebok is an American-inspired international brand with a profound fitness inheritance and a clear mission of being the best fitness brand in the world. This fashion brand consists of all kind of fitness products whether its related to running, yoga, functional or combat training, walking, dancing, etc. With the Reebok's affiliate program, you will get access to the internet's major obtainable catalogue of Reebok sports & fitness products for men, women, and kids'
Reebok Affiliate Program offers:
3. Jane:

Jane.com is a stunning boutique marketplace introducing the newest in women's fashion drifts, home decor, and children's clothing. The website offers the most high-end products, from the most reliable firms to the most loyal clients. With an extremely organized retailing platform and numerous additions, Jane.com offers both online sellers and brick and mortar stores the seamless souk to display their boutique, and creates obliging onlookers for new products.
Jane Affiliate Program offers:
4. Lulus:

Lulus is the online destination for stylish and on-trend fashion. It is a California-based brand serving customers worldwide. Lulus pays attention to bringing in the most affordable and comfy of-the-moment items at reasonable prices, and with superior customer service. The brand is loved for its event-ready dresses and party outfits for all kind of occasions. 
Lulus Affiliate Program:
5. Romwe: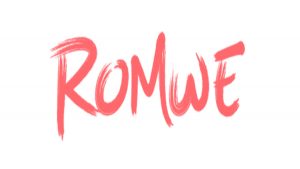 ROMWE was instituted in Nanjing, China on Christmas Eve of 2009. It is a budget-friendly shopping destination for all the fashionable people out there. The website deals with all kind of stuff like clothes, accessories, handbags, shoes, innerwear for men and women. The affiliate program of Romwe is profitable for fashion bloggers. 
Romwe Affiliate Program offers:
6. Stella & Dot:

Stella & Dot is a fashion, ornaments, and accessories brand retailed via social networks. Interests driven by women, the high-class collections are created in-house and idolized by celebs and influencers universally. Spending with Stella & Dot's self-determining Stylists holds the greater goal to create supple jobs around the world- that's the fashion you can sense good about.
Stella & Dot Affiliate Program offers:
7. Tea Collection:

Tea Collection brings the beauty of universal cultures and up-to-date design to children's clothing. They create universally enthused, beautifully-created, attractive kids' clothes for all of life's escapades, big and small. From the smart young girls to the new-borns, they have something for every tiny citizen of the world. Tea is accessible on the flagship website TeaCollection.com, as well as in sphere and department shops, together with Nordstrom and more than 300 high-end children's boutiques in the U.S., Canada, Asia and Australia.
Tea Collection Affiliate Program offers:
8. Karina Dresses: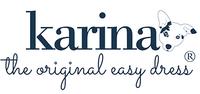 KarinaDresses.com is one of the fastest budding sellers of top quality MADE IN USA women's clothing. In only a few years, Karina Dresses has expanded from modest early development in the creator's sewing room to the corporation known for our mark Frockstar™ brand story & lifestyle. Females from all over the US, Canada, Europe and Australia, are raging about their dresses because they make them feel like a Frockstar™. Their speedy success is due to this devoted international following, made one woman at a time with extraordinary quality and customer service.
Karina Dresses Affiliate Program offers:
9. Boohoo:

A frontrunner in reasonably priced and trend-directed women's fashion, boohoo.com is the UK's fastest budding and protruding internet shops, assisting run the future of contemporary online shopping.  From the time when it launched in 2006, the in-house design team has constantly shaped manoeuvring collections which not only syndicate far-fetched value but also front-line elegance.
Boohoo Affiliate Programs:
10. RageOn:

RageOn, the "World's Largest All-Over-Print Online Store" highlights thousands certified personalities, brands, and performers worldwide. The inventors have uploaded 1M+ of the top-quality all-over-print products extending from T-shirts, tank tops, shower curtains, shoes, and more. It is the world's fastest & humblest norm creation market for the youth, 2B smartphone users, 2MM artistes, 604k luminaries, etc. to put anything they see or envisage on a physical product and have it accessible for auction in seconds. 
RageOn Affiliate Program offers:
Conclusion
You can promote the above brands via ShareASale affiliate network and start making money. The fashion niche has become very popular nowadays as many new brands are launched every now and then. The fashion industry has captured a dominant market share in the economy. One can use this niche in getting the highest returns by offering information on the top 10 lists, reviews, how-to-style guides, and more. So, fashion bloggers have a great opportunity to explore the end number of fashion brands and make money by promoting them on their blogs. 
Do share these Fashion affiliate programs in ShareASale with your friends and start earning.