In this post, you will get to know the best dropshipping plugin affiliate programs that will fetch you high commissions on joining.
Dropshipping is the emerging business trend for many new marketers. Dropshipping is a method where the online store owner need not hoard the products to sell, instead of acquired products from the third party and had it shipped or distributed to the actual customer.
Dropshipping plugin affiliate programs are increasing tremendously, and more e-stores are opting for this business model as it is profitable and involves fewer vexations. This section of the market has great potential for those who don't want to indulge in selling anything but still want to make quick cash by enlightening readers about the same.
The below mentioned top dropshipping plugin affiliate programs make you earn handsome commissions with the help of their striking marketing material for higher conversions. Most of these dropshipping plugin affiliate programs will offer you precise tracking of your sales and overall performance.
You just need to join these programs for free, promote them on your blog or social media pages, and start earning commissions for a lifetime.
9 Best Dropshipping Plugin Affiliate Programs
1. AliDropship: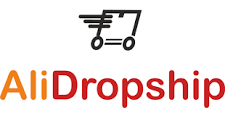 AliDropship plugin is a powerful plugin offering everything required for running a successful online dropshipping business. The users get free, timely updates and support, automation of all processes, unlimited product range to select from, all the essential tools with a one-time payment.
It is a one-stop solution to your business need offering one-click import from AliExpress, compatibility with WooCommerce, a free package of 50 AliExpress bestsellers, and automatic order placing. By joining its affiliate program, you can make a regular income in the form of commission.
AliDropship Plugin affiliate program offers:
Up to $248 commission per sale plus incentives
Higher conversion as it is a renowned platform for entrepreneurs
Dedicated support staff
Monthly payments via PayPal
High-quality promotional material
Complete tracking of your performance
Sign up link- https://affiliates.alidropship.com/affiliate-registration/
2. Dropship Store/Ali Invoice: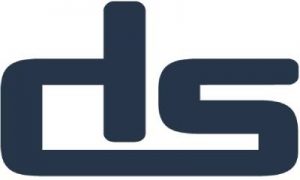 Dropship Stores is a comprehensive source dedicated to dropshipping with WooCommerce. They add convenience to their users by making their dropshipping business unified, hassle-free, and enjoyable. DS is known for its affordable pricing and core values towards its customers.
By teaming up with the most potent AliExpress invoicing solution, you can make a quick income.
Dropship Store affiliate program:
3. Ali2Woo:

Ali2Woo is yet another dropshipping plugin from AliExpress for WooCommerce. It lets you add thousands of AliExpress products to your WordPress WooCommerce. It is indeed a great way to expand your vision of the online business. The affiliate program is extremely detailed and easy to use.
Ali2Woo affiliate program:
4. Dropified: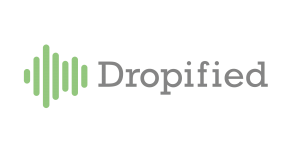 Dropified is a software app allowing you to easily import and manage dropshipping products in your preferred eCommerce platforms like Shopify, WooCommerce, etc. and simultaneously distributing products to the customers. The platform fully integrates with Shopify, WooCommerce, CommerceHQ, GrooveKart, eBay, and AliExpress.
Dropified Affiliate Program:
30% commissions for up to 12 months per customer
$457.20 for Premier plan subscribers
Power affiliates can make 40% commissions with volume
Recurring commissions
Monthly payouts
Promo material- banners, swipe email content and more
Detailed tracking of clicks, conversions, and commission
5. SaleHoo:

SaleHoo is also a recognized eCommerce platform for tycoons to find dependable suppliers. It lets its users find the bestselling products from over 1.6 million range of products. SaleHoo assists in growing its user's business with unlimited support, stepwise guides, and a robust and helpful community of 137000 members.
SaleHoo Affiliate program:
$30.49 per sale on SaleHoo membership
$136.86 per sale on online selling tactics
Full training program for affiliates
Newsletters, promo banners, and graphics
Round-the-clock support from dedicated staff
Swipe emails and articles for more sales
60-day cookies policy
Payments via – ClickBank via check, direct deposit, wire transfer or Payoneer
Sign up link- https://www.salehoo.com/affiliates#Sign-up
6. Volusion:

Over 180,000 entrepreneurs globally have built e-stores with Volusion. One can create the website with Volusion's expertly-designed themes, in-built functionality, and customized domains for their first-ever e-store. It also offers striking product pages, an automatic order system, comprehensive payment processing for selling the products. The advanced tools, social integrations, and reporting features make it easy to grow your business.
Volusion affiliate program offers:
200% commission per sale
Exclusive marketing content
Full support, brand kit, banners, and reviewer guide
7. WooDropship:

It is a web tool for making your dropshipping store automatic for importing and selling products in just one click and many such things. WooDropship is compatible with all WordPress, WooCommerce plugin, and themes. Some of the essential features include stock and price sync, add AliExpress products, inbuilt image editor, customize products, simplified order execution, and adapted pricing rules.
WooDropship affiliate program:
$25 commission on every store
$20 on each plugin sold
Extensive ranging product options and customer support
$50 minimum payout via PayPal
Complete progress tracking via the dashboard
Links generated via UTR generator
Sign up link- https://www.woodropship.com/affiliate/
8. Dropship.me:

DropshipMe allows you to easily import carefully chosen AliExpress products with flawless, already modified titles and categories to your WordPress store. It is the fastest-growing dropshipping tool where one can select from 50k handpicked hot products. The manual work is already done for the customers so that they get more sales with real customer ratings.
Dropship.me affiliate program:
9. WP Amazon Shop dropshipping:

WPAS is an Amazon Affiliate and dropshipping plugin, allowing you to search millions of products straight from your WordPress dashboard quickly. One can choose and import Amazon products into the WooCommerce store in a few clicks. Your affiliate ID is automatically added to the product URLs, and the product images can be customized as per your site requirement.
WP Amazon Shop Dropshipping affiliate program:
25% commission on each sale
Exclusive marketing material
Final Thoughts
I hope you will be able to take advantage of the above listed dropshipping plugin affiliate programs and earn excellent commissions. You can promote these dropshipping plugin affiliate programs on your blog or website or social media pages in the form of reviews, how-to, and top 10s.
There is great potential in the above affiliate programs, and one can go from rags to riches if promoted proficiently. Dropshipping is an emerging business model, and many are getting attracted to it due to low risk and absence of stockpiling.
So, let's enlighten your readers about these nine best dropshipping plugin affiliate programs 2020 and make high commissions.