I started a blog in the last month of 2015, and at the beginning, I don't know anything about blogging at all. I often searched for help on the Internet. For that my earning was decreasing at a very high rate.
But things are changed now; I am earning almost $23000 per month from my websites per month. And the most interesting thing is that I am still now working full-time basis on my site.
Now creating a blog is also really very easy. You can also do that with a minimum budget in your pocket. With $2 per month, you can create a website.
But before starting any blog, you need to think about certain things like
In which niche you are comfortable?
How much time you can invest in your blog?
These are the basic questions you should ask yourself before starting any particular blog.
Now let me tell you what is a niche?
What is a niche?

Niche is basically on which your websites will be. Like if you like to write about sports then you can choose sports as a niche.
4 Points You  Should Follow To Earn $5000 Per Month
1. Low Competition Niche: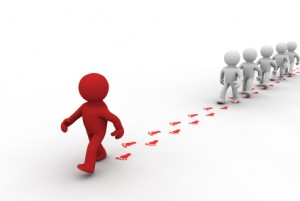 There are billions of websites on Google which are ranked previously. If you also write about the same things then you might not get more views on your post which will not good for you to earn more money.
So you need to choose contents with low competition but more searches on Google. If you write about those topics then you have the option of earning more money each month.
You can also search these topics using free tools like Google Keyword Planner and Keyword Tool io. These are the free tools to search for low competition and more searched terms on Google / any search engine.
So before entering into any niche do proper research and create the best possible blog you can.
2. Be Professional:

If you want to become a pro blogger and want to earn more money then you have to be more professional to blog. In this industry time and patients are more important things. So you need to become professional from the very first day.
You have invested you some money and time to design a good quality blog so that the users will attract more to your blog. And also be more constant in terms of publishing article. Try to post more than 10 articles each week on your blog. As well as use professional social media pages so that your blog looks more authentic in terms of professionalism.
3. Monetize your Blog: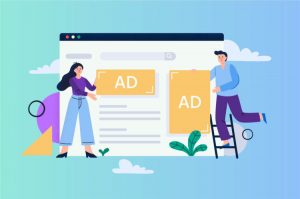 Monetization is the source of earning money from a Blog. You can monetize your blogs with lots of things like Ads, Affiliate and selling products. You can use Google Adsense on your blog because they are the best Ads providers online.
If you have a product review website then you can also choose Affiliate marketing. Affiliate Marketing is basically promoting any other e-commerce websites like Amazon, eBay and more, their products on your blog. As anyone clicks to that link and buys that product will get commission up to 20% on each sale.
You can also use both Ads and Affiliate marketing also. Other than these you can also sell your own personal products also.
I use to earn $2000 per month with my 6 months old using these Ads and Affiliate marketing. But if you choose good low competition niche then you might start earning from today itself.
4. Sell your own products:

You can also create your own products and sell them on your blog. Yes! It is one of the best ways to earn money from the blog. You can create products like eBook or any guide Book. Then you can sell them to your blog.
Assume you are selling an eBook through your blog and you are selling each product for $10 and if you are able to generate 500 sells then you can earn $5000 easily each month.
Guys these are the 4 ways I followed to earn more than $5000 per months easily working on a part-time basis. You can also follow these ways to generate $5000 per month from your blog.