If your blog offers general information on website building techniques and web hosting, then you might take advantage of the website builder affiliate programs. The website builders assist the beginners in building or creating their website most easily and efficiently. These website builders do not involve heavy coding and offer a lot of intriguing features to build an engaging website.
Many professionals are now leaving their 9 to 5 jobs and entering the vast world of digital marketing. The first step to online marketing is to start your own blog or website. For his, you need the help of a steadfast website builder that builds your website beautifully without hiring an expensive web developer. These website builders make the toughest job look so easy and thin that building and designing websites becomes effortless. 
If you are a dedicated affiliate marketer and wan to help your fellow members, then do educate them on the best website builders available in the market. You have to join the affiliate programs of the top website builders and get handsome commissions in return. So, let's have a look at the top website builder affiliate programs paying great commissions.
Best Website Builder Affiliate Programs
1. Site123:

Site123 is a free website builder and a perfect solution for private or corporate internet users. It offers great tools that would take away the tedious and brain-scratching task of designing and coding a website. The features offered are divided based on a different type of website, eCommerce, blog, or domain. 
Create a beautiful website with fantastic features like website editor, free hosting, mobile responsive, customized domains, SEO tool, and much more. The free version comes with a limited set of features while the premium version is priced at $5.80/mo. You also get 14- day money-back guarantee to try and get fully satisfied with the features. 
Site123 affiliate program offers:
Earn up to $182 for each sale

Tracking conversions

No third-party interference

Attractive banners to use

Fast payments via PayPal

Minimum payout $300
Sign up link- https://app.site123.com/manager/login/sign_up_general.php
2. Weebly: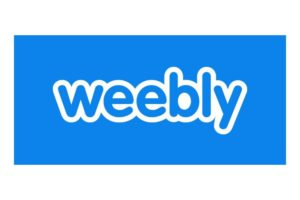 Weebly is a website and eCommerce service established to help beginners as well as pros in starting their online business. Its powerful tools make it easy to create a professional, mobile-optimized website and flourish your business with cohesive marketing and advanced analytics. 
Weebly was founded in 2007, and today it has powered over 50 million websites worldwide. It offers specialized features for developing mobile apps, online stores, and websites with the help of customized templates and drag and drop tools. Weebly was acquired by Square in 2018. Weebly's basic plan Connect starts at $5/mo.
Weebly affiliate program offers:
30% commission

120-day cookie window

$80 + EPC

Payment made via check, direct deposit or Payoneer on 20th of every month

Minimum payout -s $50

Network partner- ShareASale
3. GoDaddy Website Builder:

GoDaddy is well-known for its hosting services, but its website builder is no less than a miracle for your very first website. Its data-driven technology helps you in going further online with the power of AI. 
The features that help in creating the best online experience include customizable themes, update from any device, responsive design, rapid page-load performance, Insight data, SEO, email marketing, web analytics, and much more. Its website plus marketing tools Basic plan starts at $10/mo. 
GoDaddy Website Builder affiliate program offers:
10% commission

No cost or minimum purchase

Select from a wide range of banners, texts

Network partner- CJ
4. SiteJet: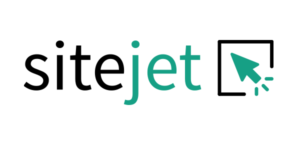 SiteJet is an all-inclusive web designing platform that quickly collaborates with teams and clients to manage and launch your site. You can create cost-effective and extraordinary results by collecting information, building sites, getting feedback, launching a site, and multi-language support to the clients with the help of a self-service portal, CMS, and ticket system. 
The list of intuitive features includes 120 prebuilt responsive setups, drag & drop 100+ templates, HTML, (S)CSS, and Javascript designing, and workflow features. SiteJet's Professional plan starts at $5/mo. 
SiteJet affiliate program offers:
25% recurring commission

Dedicated Manager

90-day cookie length

Monthly newsletters with promotions

Network partner- ShareASale
5. B12: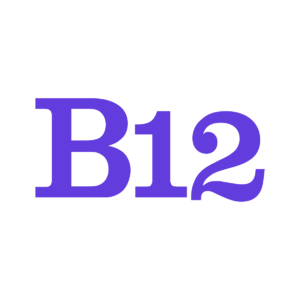 B12 is a new player in the website building market but has intuitive human-assisted AI to build your website quickly. Despite being new to the market, B12 has all the technology required to create a fascinating website, and till now it has created 100K + responsive websites with its pool of brilliant 45+ team members.
Its developing set of tools include professional design, SEO, eCommerce, easy importing, custom CSS & HTML, booking & scheduling, blogging, social feeds, etc. B12 offers a free edition to build a website, and its Basic plan starts at $24/mo.
B12 affiliate program offers:
$200 online sale commission

30-day referral period

Up-to-date marketing materials

Complete tracking of earning

Network partner- Impact
6. Ucraft:

Initiated in 2014 by a group of designers, Ucraft currently empowers over 360K websites. With Ucraft, you can build a website, online store, and portfolio with the help of technically advanced website building tools. It's all about responsive website, drag & drop features, free hosting, and affordable pricing. 
Besides, it comprises of pre-designed templates, eCommerce solution, logo maker, SEO, blogging platform, along with useful integrations like LiveChat, Zendesk, Disqus, Hello Bar, etc. The basic ProWebsite plan starts t$10/mo and comes with a 14-day trial.
Ucraft affiliate program offers:
25% recurring commission

Powerful tracking of performances

Maximize CTR via engaging graphics

Dedicated account manager

Network partner- Tapfiliate

Sign up link- 

https://ucraft.tapfiliate.com/
7. Wix:

Wix website builder is a recognized cloud-based development platform and a powerful website building tool for individuals and business houses. When you go for Wix, you don't just get only drag and drop website builder, but a list of endless advanced features to make your website look pleasing. 
Also, you get the whole package including free reliable web hosting, top security, the best SEO, and a steadfast support team for assistance. Over 180 million users have used Wix to make a commanding online presence. Wix Editor, ADI, and Corvid help in building advanced websites and apps across all platforms. Its Premium plan is quoted at $29/mo with unlimited features and tools.
Wix affiliate program includes:
$100 for every conversion

Unlimited referrals

Up-to-date and high-performing creatives

Intuitive dashboard for tracking all details

Sign up link- 

https://signup.wixaffiliates.com/
8. Website.com:

Website.com is another influential platform to create your professional website for free. You can launch your site with free domain name, drag & drops website builder, web hosting, and eCommerce. It is an ideal solution for restaurants, multilingual sites, online stores, artists, photographers, and small businesses. 
Website.com offers advanced and powerful designing and editing features according to the site you are building. From attractive colour themes to rich backgrounds, I cover up every small element of an attractive website. Its Personal plan starts at $9/mo with a 30-day money-back guarantee.
Website.com affiliate program offers:
9. Unbounce: 

Unlike other time-consuming page builders, Unbounce has the fastest mechanism to create stunning landing pages & popups that are result-oriented. When you sign up with Unbounce, you get hands-on several smart features to increase your site's traffic, and conversions and fast page uploads. These features include drag & drop landing page builder, integrations & connections, 100s of templates, AI-powered optimization and A/B testing, along with support and helpful community. Its Essential plan starts at $74/mo offering you all basic features to get started. 
Unbounce affiliate program offers:
20% recurring commission

Dedicated partner coach

Customized dashboard to track progress

Access to handy resources and training material

Payments via PayPal or Stripe

90-day cookie duration

Network partner- PartnerStack

Sign up link-

https://unbounce.com/partner-program/#hellopartner
Final Thoughts:
I hope you will take advantage of these best website builder affiliate programs as their brand recognition is unbeatable. The above-mentioned website builder affiliate programs offer quite a high rate of payout, so if you promote them constructively on your blog, no one can stop you from being a successful affiliate marketer. 
If your audiences are looking for a mobile-friendly website builder, then Weebly is the best choice. It is rated among the top website building a mobile app on the Apple store and Google Play. Moreover, its cookie duration and commission are rates also high. 
So, don't forget to share this post, and also do let us know if you need any information on other affiliate programs.